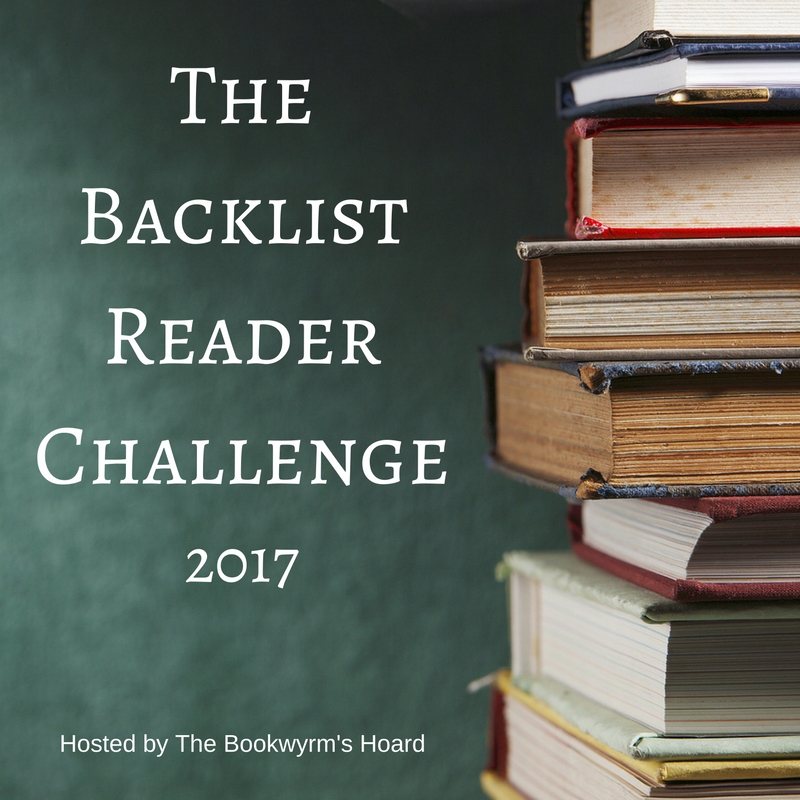 Hosted by Lark @ The Bookwyrm's Hoard.
Have you been reading so many new books that you don't have time to get to the older titles on your want-to-read list? The
Backlist Reader Challenge
(#BacklistReader) is a year-long challenge for all those older books that have been piling up on your TBR pile and to-read list — not just the ones you own, but the ones you've been wanting to read for a while now.
You can sign up here.
RULES:
To count for the challenge, books have to be published before 2016 AND be on your to-read list or pile. You don't have to own it! If it's been on your list to read, and it's older than 2016, it counts.
Create a goals or sign-up post on your blog or wherever you post your reviews. You can set your own goal, and you can list the books you want to read, or leave it up to your mood at the time — as long as they're on your to-read list
Review the books you read, and post the links on the review linky. You can post them on Goodreads or LibraryThing if you don't have a blog.
On or after the end of the year, post a wrap-up post to let everyone know how you did!
MY CHALLENGE GOAL: I want to read 40 books from my to-read list or TBR pile.
For my reading challenges, I always like to create a preliminary list of books that I want to complete. I usually like to look back at the end of the year and see how accurate my predictions were.
Hell on Wheels by Julie Ann Walker
The Bride by Julie Garwood
Anyone But You by Jennifer Crusie
Silent in the Grave by Deanna Raybourn
The Duke of Shadows by Meredith Duran
Like No Other Lover by Julie Anne Long
The Heir by Grace Burrowes
Simply Irresistible by Jill Shalvis
Warrior by Zoe Archer
What the Librarian Did by Karina Bliss
The Making of a Duchess by Shana Galen
Miss Peregrine's Home for Peculiar Children by Ransom Riggs
Second Grave on the Left by Ilona Andrews
Season for Temptation by Theresa Romain
When a Scot Loves a Lady by Katharine Ashe
Destiny's Embrace by Beverly Jenkins
The Lotus Palace by Jeannie Lin
His Road Home by Anna Richland
Moonlight On My Mind by Jennifer McQuiston
Sweet Filthy Boy by Christina Lauren
Nice Dragons Finish Last by Rachel Aaron
The Beautiful Ashes by Jeaniene Frost
I've Got My Duke to Keep Me Warm by Kelly Bowen
Tiffany Girl by Deanne Gist
True Pretenses by Rose Lerner
Crash & Burn by Abigail Roux
Dark Horse by Michelle Diener
The Game Plan by Kristen Callihan
Once Upon a Marquess by Courtney Milan
The Windflower by Laura London
Through the Storm by Beverly Jenkins
Midnight Angel by Lisa Kleypas
The Masque of the Black Tulip by Lauren Willig
What a Rogue Desires by Caroline Linden
The Beast in Him by Shelly Laurenston
Practice Makes Perfect by Julie James
A Spymaster's Lady by Joanna Bourne
Wild Cat by Jennifer Ashley
Clean Sweep by Ilona Andrews
Beguiling the Beauty by Sherry Thomas