Hosted by the ladies over at The Broke and the Bookish.
There are so many books that I could be thankful for. I had a hard time narrowing it down to ten, but I think I did a decent job.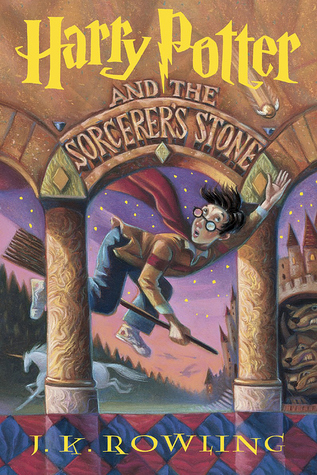 1. Harry Potter and the Sorcerer's Stone by JK Rowling (YA fantasy)
Easy answer, but I can't think of what my life would be like without this series.
2. A Little Princess by Frances Hodgson Burnett (children's literature)
I loved everything about this story as a little girl.
3. There's a Nightmare in My Closet by Mercer Mayer (picture book)
The book that told my parents I was more than a bit obsessed with books.
4. Number the Stars by Lois Lowry (MG historical)
A big reason why I love historical fiction/historical romance nowadays.
5. Just Listen by Sarah Dessen (YA contemporary)
The first literary protagonist that I completely related to.
6. To Kill a Mockingbird by Harper Lee (literary fiction)
One of the only "assigned reading" books that I actually loved.
7. Match Me If You Can by Susan Elizabeth Phillips (contemporary romance)
One of my all-time comfort reads.
8. Meet Samantha: An American Girl by Susan S. Alder (children's historical fiction)
Another reason I love historical stories.
9. Fruits Basket by Natsuki Takaya (fantasy manga)
My first manga series!
10. Dark Lover by JR Ward (paranormal romance)
The book that helped me realize I could enjoy reading about literary vampires.