Where I feature new releases that I can't wait to read in the upcoming month. As always, release dates are subject to change. All titles link back to Goodreads.
Archangel's Heart (Guild Hunter #?) by Nalini Singh (urban fantasy) --
November 1st
This series is so addicting and I must have more Elena/Raphael. Plus I have to know what happens with my angel boyfriend, Illium.
Duke of Pleasure (Maiden Lane #11) by Elizabeth Hoyt (historical romance) --
November 29th
I have loved Alf since she first appeared on the page so I am super excited to see her get a happy ending.
Someone to Love (Westcott #1) by Mary Balogh (historical romance) --
November 8th
There is just something abou Balogh's writing that grabs my heart and doesn't let go until the end. So, of course, I am anticipating the beginning of her new series.
Heartless by Marissa Meyer (YA fantasy) --
November 8th
The Lunar Chronicles was amazing so I have high expectations for Meyer's twist on the Queen of Hearts.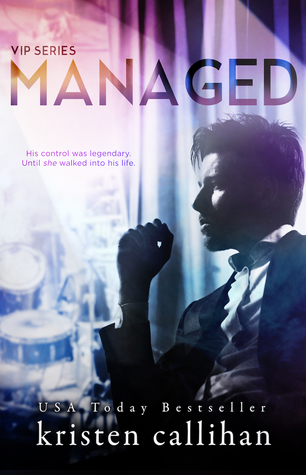 Managed (VIP #2) by Kristen Callihan (NA contemporary) --
November 14th
I still haven't read the first VIP book, but I love Callihans' writing so I plan on reading this series soon.
The Viscount and the Vixen (The Hellions of Havisham #3) by Lorraine Heath (historical romance) --
November 29th
Another new release from an auto-read author for me. Plus the idea of the hero taking his father's place in an arranged marriage intrigues me.
The Untouchable Earl (Fallen Ladies #2) by Amy Sandas (historical romance) --
November 1st
I loved
Luck Is No Lady
and I am excited to see more of this author's work especially with a hero that has an aversion to touch.
One Snowy Night (Heartbreaker Bay #2.5) by Jill Shalvis (contemporary romance) --
November 8th
I just finished the first Heartbreaker Bay series and this snowbound novella sounds like another successful story for Shalvis.
OTHER INTRIGUING NOVEMBER RELEASES...
The Governess Was Wild by Julia Kelly -- November 14th
The Legendary Lord by Valerie Bowman -- November 1st
Twelve Kisses to Midnight by Karen Hawkins -- November 28th
Miracle on 5th Avenue by Sarah Morgan -- November 29th
The Saxon Outlaw's Revenge by Elisabeth Hobbes -- November 22nd
The Dare and the Doctor (Winner Takes All #3) by Kate Noble -- November 22nd