Today I am doing something a little different for my blog. I have historical romance author K.C. Bateman here as my guest and we are doing a giveaway!
I read
To Steal a Heart
, the first Secrets and Spies book last month, and thought it was an engaging, beautiful story with vibrant characters and an action-packed plot. You can find my review
here
. In celebration of the upcoming release of Secrets and Spies book 2,
A Raven's Heart
, K.C. Bateman is going to talk about the series and her inspirations/research process.
So, enough from me, let's hear from K.C!
***********
Hello, and thanks to Feminist Fairy Tales for hosting me today.
My name's Kate Bateman (writing as K. C. Bateman) and I wrote my first historical romance in response to a $1 bet with my husband who rashly claimed I'd 'never finish the thing.' I gleefully proved him wrong with a historical set in the Italian Renaissance. Now writing for Random House Loveswept, my latest 'Secrets & Spies' Regency-era trilogy features my trademark feisty, intelligent heroines, wickedly inappropriate banter, and heroes you want to alternately strangle and kiss—all mixed up in the intrigue and turmoil of the Napoleonic wars.
When not traveling to exotic locations 'for research', I lead a double life as a fine art appraiser and on-screen antiques expert for several TV shows in the UK, each of which has up to 2.5 million viewers. I split my time between Illinois and my native England, and write despite three inexhaustible children and a husband who has flatly refused to read any of my books unless I hit the NY Times Bestseller list. It is—naturally—my fervent desire to force the semi-illiterate, number-loving cynic to do so. He still owes me that dollar.
AUTHOR LINKS
Twitter: @katebateman
Pinterest: https://www.pinterest.com/kcbateman1/
Blurb from my latest book, A Raven's Heart, which is out on 18th October 2016.
August 1815. The war with France is officially over, Napoleon's an exile on St Helena, but Europe is still a very dangerous place to be. . .
Kidnapped and held for ransom at nineteen, ducal heir William Ravenwood knows the only person he can rely on is himself. Now part of a spy ring that includes his friends Nicolas and Richard Hampden, he's the smuggler known as The Raven, a ruthless agent who specializes in rescuing hostages and prisoners of war from captivity. Raven longs to discover the fate of his colleague, Christopher 'Kit' Carlisle, who's been missing, presumed dead, for over two years. He's also equally determined to stay away from the one thing he knows is dangerous to his health—the bane of his life, his best friends' infuriating little sister, Heloise.
Heloise is a brilliant code breaker, one of the English government's most valuable assets. She's loved Raven for years, but considering that he rejected her at sixteen, before her face was scarred rescuing her brother from an icy river, she's certain he doesn't want her now, despite his outrageous flirting.
But when Heloise decodes a message that proves Kit is alive and a prisoner in Spain, Raven realizes she's in grave danger. With French agents determined to silence her, he'll do whatever it takes to keep her safe, even if that means taking her to Spain with him as an unwilling hostage.
As they face French deserters and Spanish freedom fighters, Raven and Heloise try to ignore the simmering attraction that's been building between them for eight long years. Heloise might be scarred outwardly, but Raven's wounds are all on the inside. He knows he's not worthy of her love—a shadowed Hades pining for sun-kissed Persephone—but he's not above showing her passion for the short time they're together. Protecting her from danger will be a challenge; protecting her from desire will be pure agony. . .
BUY LINKS
Amazon
https://www.amazon.com/K.-C.-Bateman/e/B016CDKH0G/ref=dp_byline_cont_ebooks_
1
AUTHOR INTERVIEW/GUEST POST: K.C. BATEMAN
1. What inspired you to start writing?
I've always been an avid reader, especially of historical romance, but I never considered writing a book myself until around five years ago, when my husband and I moved from England to the US (with his work.) One day I threw a very badly-written historical across the room in frustration and complained to my husband that I could have done a better job of writing it. He bet me a dollar I wouldn't even finish a manuscript. I bet HIM a dollar I would. I'd studied English at university, so I knew I could put a coherent sentence together, and I figured well, if they can get published, why shouldn't I have a go. . . ? It was a natural step to use my geeky historical knowledge to write historical romance, so I made the leap from avid reader to writer. A few manuscripts, several rejections, and a publishing deal later, here I am!
2. Exotic locations in Historical Romance.
Most of my books feature unusual, exotic locations. I want to show readers that not all Regency-era romances have to be set in the same old London ballrooms and country houses! The first book in my 'Secrets and Spies' series,
To Steal A Heart
, is set in a Parisian circus, a French chateau, the prison fortress of Vincennes and a smuggler's ship. Book two,
A Raven's Heart
is set mainly in the Spanish peninsular. There's a whole world out there to explore – even if it's only within the pages of a book as an armchair traveler – and lots of fascinating chapters of history to discover.
3. Tell us something about your new release, A Raven's Heart, that's not in the blurb.
Lots of events in my books have a basis in real, historical events. History provides an unending source of inspiration, and I'm often amazed at some of the true facts I uncover when researching. Some of them are so outlandish that I'm sure if I were to write them in a novel everyone would complain that they're too far-fetched! Here are a few fun real historical facts I used in
A Raven's Heart
:
1: One of the themes I play with in A Ravens' Heart concerns internal and external scars. Heloise has a scar on her face which she believes makes her unattractive. Raven's scars are all on the inside. He thinks he's too emotionally damaged to love. In this respect they're opposites—and perfect for one another; they both see past the damage and find something to love underneath.

In one of my favorite scenes Raven lets slip how much he cares for Heloise by referring to the ancient Japanese art of Kinstukuroi. It's the use of gold to repair a broken piece of pottery, with the understanding that the piece is more beautiful for having been broken and lovingly repaired. I thought that was such a romantic idea that I had to include it in a book. Ostensibly Raven's discussing his mother's favorite piece of porcelain, but we know he's really talking about Heloise.
2: A Raven's Heart is set mainly in Spain and the descriptions of the landscape and architecture all come from personal experience. I love traveling, and I was lucky enough to have spent quite a bit of time in Spain as a child. The descriptions of the taste of carobs and pomegranates are my own! I hope my affection for the country shines through and gives those who've never been there a hint of what it's like. I'm a very visual person and I make Pinterest boards for all my books to help inspire me, so if readers are interested in seeing what goes on in my convoluted writer's mind they can take a look: https://www.pinterest.com/kcbateman1/a-ravens-heart-raven-and-heloise-spanish-peninsula/
3. In the story Heloise goes to visit some prehistoric cave art in the caves near the Spanish village of Altamira. These really exist and the only artistic license I took with the story is that the caves weren't 'officially' discovered or made public until a few years after 1816, when the book is set. I like to think that the locals could have been aware of the existence of the caves, and the art, but might have been unaware of the importance of them from an anthropological standpoint. There's no reason to suppose they wouldn't have shown interested, if eccentric, foreigners like Heloise their local treasure.
Here's an image of the wonderful prehistoric / Neolithic art that can be found in the Altamira caves:
And here is a link to the Wikipedia page:



4. A Raven's Heart features a proposed prisoner swap between the French and the English. In my research, I found evidence for this surprising – if unusual – wartime practice; In 1813, Soult and Wellington agreed to an exchange of three Frenchmen for one Englishman and two Spaniards, a plan which was agreed by Napoleon.
5. The heroine in A Raven's Heart, Heloise, is a talented codebreaker for the British, and in the book she and Raven get to meet her codebreaking idol, George Scovell. Major Scovell, later General Scovell, was is real historical person, and he played a crucial role in cracking the French codes and ensuring a victory for Wellington and his troops in the Peninsular campaign.

Here he is:
4. What advice would you give to writers just starting out?
Write the books you want to read, and don't try to copy someone else's style because you think it will sell—it will come across as forced. I love reading about capable, intelligent heroines, so I to write about 'historical girls with cool skills'.
My heroines are always feisty, witty, and more than a match for the men in their lives. Unofficially, I describe them as 'bad-asses in bodices' or 'kick-asses in corsets'!
To Steal A Heart
, features a tightrope-walking thief and the French / British double agent who needs her skills for a prison-break heist.
A Raven's Heart
has a code-breaking heroine and the cynical spy assigned to keep her safe. Book three,
A Counterfeit Heart
, (out next year) has a forger heroine with a dubious moral compass and a suitcase full of fake money. . . You get the idea!
And I'd also say to new writers: you can always improve your writing. The best thing I ever did was join my local RWA (Romance Writers of America) local chapter and attend conferences and writer events. It helped me connect with other authors whose support, encouragement, and constructive criticism have been invaluable. I'm always looking for new ways to better my craft.
5. What are you currently working on?
I'm finishing up book three in this Secrets and Spies trilogy,
A Counterfeit Heart
, which and will be out early next year (May 2017). The heroine, Sabine de la Tour, is also known as 'Philippe Lacorte,' the elusive, brilliant French forger. She meets her match in aristocratic spy Richard Hampden—Heloise's eldest brother.
I'm having a lot of fun with these two. Sabine arrives in England with a suitcase full of counterfeit money. An honest woman would simply destroy the evidence of her crimes. An honest woman would never blackmail her handsome pursuer into paying for her co-operation. But Sabine's never been all that good at being good . . .
Sabine can counterfeit anything, but can she tell the difference between what's real and what's fake when it comes to something as important as her heart?
6. What are you reading now?
I'm re-reading a couple of my favorite authors on my keepers shelf to remind me what good writing looks like – as inspiration! I've just finished the delightful
As You Desire
by Connie Browckway, whose unusual Egyptian setting I love, and the Medieval / Renaissance historical
Shadowheart
by Laura Kinsale. I love everything Kinsale has ever written. Loretta Chase's classic
Lord of Scoundrels
is on my keeper shelf, as are several books by Anne Stuart and Georgette Heyer. I'm now currently half way through Susan Elizabeth Phillips's funny contemporary
It Had to be You
, which always makes me smile.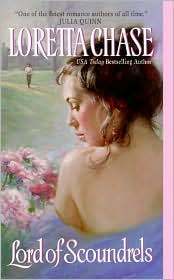 A QUESTION FOR THE READERS AND A GIVEAWAY...
In
A Raven's Heart
I hint that Raven and Heloise are like the Greek gods Hades and Persephone – Hades kidnaps Persephone and takes her down to the Underworld, but the two end up falling in love and learning to compromise.
My question to readers is:
If you could host a dinner party and include any couple—they can be real historical or fictional/mythological, who would you choose? Anthony and Cleopatra? Elizabeth and Darcy? Cathy and Heathcliff? Let me know below in the comments . . .