I love finding commonalities between my favorite books and how that helps define me as a reader. So I decided to do a random feature where I focus on a specific theme/trope and provide a few examples of it.
EMPLOYER/EMPLOYEE ROMANCE
These are romances where one of the protagonists works for the other protagonist. This can be a temporary situation or a regular occurrence. What I find so interesting in these stories is how authors handle the power dynamics that are already in play within the relationship and how those translate once personal feelings get into the mix. I also found myself wanting more books where the heroine is the boss of the hero. I tried to find more examples, but had some trouble.
Historical Romance
Duke of My Heart by Kelly Bowen (My Review)
Maximus Harcourt, Duke of Alderidge, hires Ivory Moore to be his family's crisis manager when his sister becomes involved in a scandal.
A Gentleman's Position by K.J. Charles (My Review)
David Cyprian is the valet of Lord Richard Vane.
And Then He Kissed Her by Laura Lee Guhrke
Emma Dove is Viscount Marlowe's secretary.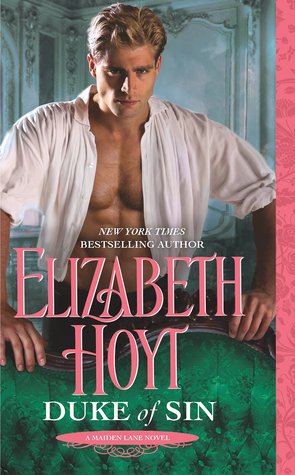 Duke of Sin by Elizabeth Hoyt (My Review)
Bridget Crumb is the Duke of Montgomery's housekeeper.
The Raven Prince by Elizabeth Hoyt
Anna Wren is hired as the Earl of Swartingham's secretary.
Twas the Night After Christmas by Sabrina Jeffries (My Review)
Camilla Stuart is the lady's companion to the Earl of Devonmont's mother.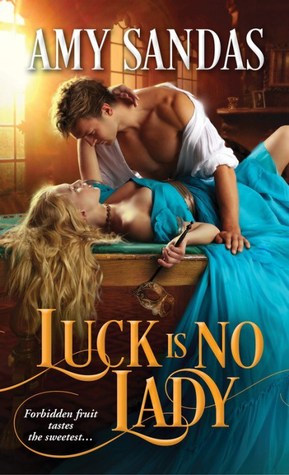 Luck Is No Lady by Amy Sandas (My Review)
Roderick Bentley hires Emma Chadwick as the bookkeeper for his gambling club.
Married by Morning by Lisa Kleypas
Catherine Marks is the governess/companion for the sisters of Lord Ramsey.
Yours Until Dawn by Teresa Medeiros
Samantha Wickersham is the nurse for the blind Earl of Sheffield.
Courting Miss Hattie by Pamela Morsi
Ancil Drayton is one of Hattie Colfax's farmhands.
When She Was Wicked by Anne Barton (My Review)
The Duke of Huntford hires/blackmails Anabelle Honeycote into being his sisters' live-in dressmaker.
Contemporary Romance
It Had To Be You by Susan Elizabeth Phillips
Dan Calebow is the head coach of the professional football team that Phoebe Somerville owns.
Match Me If You Can by Susan Elizabeth Phillips
Annabelle Granger is hired by Heath Champion to be his matchmaker.
Saving the CEO by Jenny Holiday (My Review)
Real estate mogul Jack Winter temporarily hires math genius/bartender Cassie James to pose as one of his employees to help him push through a highly sought after deal.
Paranormal Romance/Urban Fantasy
Angels' Blood by Nalini Singh (My Review)
Raphael hires Elena Deveraux to hunt down a rampaging archangel.
LET ME KNOW IF YOU HAVE A FAVORITE EXAMPLE OF THIS THEME THAT I SHOULD CHECK OUT.