Where I feature new releases that grabbed my attention in the upcoming month. As always, release dates are subject to change. All titles link back to Goodreads.
The Highlander
by Kerrigan Byrne
[8/2]
Historical Romance
Can the fiercest master of battle conquer a woman's heart?
They call him the Demon Highlander. The fearsome Lieutenant Colonel Liam MacKenzie is known for his superhuman strength, towering presence, and fiery passion in the heat of battle. As Laird to the MacKenzie clan, the undefeated Marquess has vanquished his foes with all rage and wrath of his barbaric Highland ancestors. But when an English governess arrives to care for his children, the master of war finds himself up against his greatest opponent... in the game of love.
Defying all expectations, Miss Philomena is no plain-faced spinster but a ravishing beauty with voluptuous curves and haughty full lips that rattle the Laird to his core. Unintimidated by her master's raw masculinity and savage ways, the headstrong lass manages to tame not only his wild children but the beast in his soul. With each passing day, Liam grows fonder of Miss Mena—and more suspicious. What secret is she hiding behind those emerald eyes? What darkness brought her to his keep? And how can he conquer this magnificent woman's heart... without surrendering his own?
A Season of Ruin
by Anna Bradley
[8/2]
Historical Romance
Lily Somerset's plan for the London season is simple: courtship, marriage to a respectable gentleman, then the comfortable existence of a proper Lady. That is, until one tiny misstep leaves Lily on the edge of social ruin, forcing her to depend on a wicked rogue to save her reputation.
Robyn Sutherland doesn't save reputations—he sullies them. He'd rather be drawn and quartered than find himself spending the season as Lily's escort. But he has no choice but to stay until her tattered standing is mended.
What begins as a ruse to deceive London soon flames into an uncontrollable passion. Robyn calls to the wild spirit that lurks beneath Lily's prim exterior, and Lily awakens the hero's heart within Robyn. But can these unlikely lovers trust themselves enough to let desire overrule reason?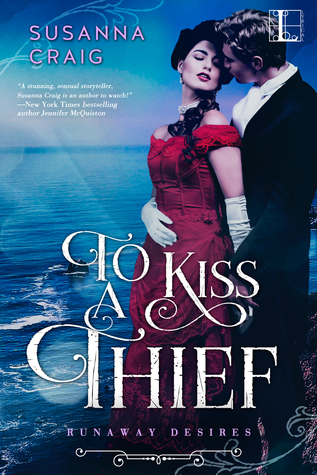 To Kiss a Thief
by Susanna Craig
[8/16]
Historical Romance
Can a marriage made for money blossom into something more?
Sarah Sutliffe, Lady Fairfax, dreams of love—until she overhears her new husband proclaim his heart will never be hers. Devastated, she offers no defense when a sapphire necklace disappears during a ball and she is accused of its theft. Instead, she runs away from the scandal…and the heartbreak.
St. John, Viscount Fairfax, has sworn never to love again. How could a mousy merchant's daughter tempt him to break that vow? Three years after Sarah vanished, St. John uncovers her hiding place. Now, he's out to prove she's a thief before she steals his heart.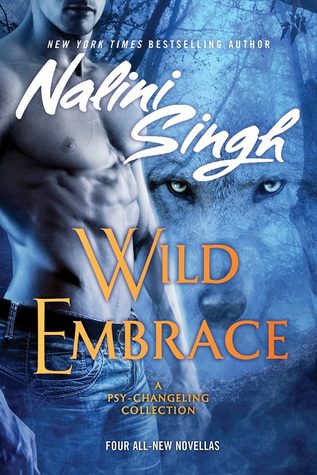 Wild Embrace
by Nalini Singh
[8/23]
Paranormal Romance
The "alpha author of paranormal romance"* presents a stunningly sensual collection of four all-new Psy-Changeling novellas, in which taboos are broken, boundaries are crossed, and instincts prove irresistible...
Echo of Silence
In a deep-sea station, Tazia Nerif has found her life's work as an engineer, keeping things running smoothly. But she wants nothing more than to break down the barrier of silence between her and her telekinetic Psy station commander...
Dorian
A changeling who can never shift lives a life of quiet frustration—until he learns how to let his leopard come out and play...
Partners in Persuasion
Still raw from being burned by a dominant female, wolf changeling Felix will never again risk being a plaything. But for dominant leopard Dezi, he's the most fascinating man she's ever met. She just has to convince this gun-shy wolf that he can trust the dangerous cat who wants to take a slow, sexy bite out of him…
Flirtation of Fate
Seven years ago, Kenji broke Garnet's heart. Now the wolf packmates have to investigate the shocking murder of one of their own. And the more Kenji sees of the woman Garnet has become, the deeper he begins to fall once more. But even his primal instincts are no match for the dark secret he carries...
First Star I See Tonight
by Susan Elizabeth Phillips
[8/23]
Contemporary Romance
Piper Dove is a woman with a dream—to become the best detective in the city of Chicago. First job? Trail former Chicago Stars quarterback, Cooper Graham. Problem? Graham's spotted her, and he's not happy.

Which is why a good detective needs to think on her feet. "The fact is...I'm your stalker. Not full-out barmy. Just...mildly unhinged."
Piper soon finds herself working for Graham himself, although not as the bodyguard he refuses to admit he so desperately needs. Instead, he's hired her to keep an eye on the employees at his exclusive new nightclub. But Coop's life might be in danger, and Piper's determined to protect him, whether he wants it or not. (Hint: Not!) If only she weren't also dealing with a bevy of Middle Eastern princesses, a Pakistani servant girl yearning for freedom, a teenager who just wants to fit in, and an elderly neighbor demanding Piper find her very dead husband.
And then there's Cooper Graham himself, a legendary sports hero who always gets what he wants—even if what he wants is a feisty detective hell bent on proving she's as tough as he is.

From the bustling streets of Chicago to a windswept lighthouse on Lake Superior to the glistening waters of Biscayne Bay, two people who can't stand to lose will test themselves and each other to discover what matters most.
If I Only Had a Duke
by Lenora Bell
[8/30]
Historical Romance
After four failed seasons and a disastrous jilting, Lady Dorothea Beaumont has had more than enough of her family's scheming. She won't domesticate a duke, entangle an earl, or vie for a viscount. She will quietly exit to her aunt's Irish estate for a life of blissful freedom. Until an arrogant, sinfully handsome duke singles her out for a waltz, making Thea the most popular belle of the season.
The duke ruined her plans and he'll just have to fix them.
Dalton, Duke of Osborne, is far too heartless for debutantes or marriage—he uses dalliances and public spectacle to distract from his real purpose: finding the man who destroyed his family. When his search leads to Ireland, the last thing he needs is the determined, achingly innocent Thea, who arrives in the dead of night demanding he escort her to her aunt. His foolish agreement may prove his undoing. The road to the Emerald Isle is fraught with unforeseen dangers, but the greatest peril of all might just be discovering that he has a heart...and he's losing it to Thea.
A Scot in the Dark by Sarah MacLean
[8/30]
Historical Romance
Miss Lillian Hargrove has lived much of her life alone in a gilded cage, longing for love and companionship. When an artist offers her pretty promises and begs her to pose for a scandalous portrait, Lily doesn't hesitate...until the lying libertine leaves her in disgrace. With the painting now public, Lily has no choice but to turn to the one man who might save her from ruin.
The Duke of Warnick loathes all things English, none more so than the aristocracy. It does not matter that the imposing Scotsman has inherited one of the most venerable dukedoms in Britain—he wants nothing to do with it, especially when he discovers that the unwanted title comes with a troublesome ward, one who is far too old and far too beautiful to be his problem.
Warnick arrives in London with a single goal: get the chit married and see her become someone else's problem, then return to a normal, quiet life in Scotland. It's the perfect plan, until Lily declares she'll only marry for love...and the Scot finds that there is one thing in England he likes far too much...
No Mistress of Mine
by Laura Lee Guhrke
[8/30]
Historical Romance
After spending his youth as one of the wildest rakes in the ton, Lord Denys Somerton has devoted the past six years to putting his past behind him. He is determined to fulfill his duties, find a suitable wife, and start a family, but that plan changes when Lola Valentine—the red-haired temptress from his past—returns to London, sparking the same irresistible desires that almost ruined his life once before.
Lola is a woman with no romantic illusions. She knew love would never be enough for a British lord and an American girl from the wrong side of the tracks. For Denys's sake, she walked away from him and the glittering life he offered. But when an unexpected inheritance brings her back to London, Lola discovers the passion between them is as hot as ever. Can they vanquish it, or will it burn out of control again and destroy them both?