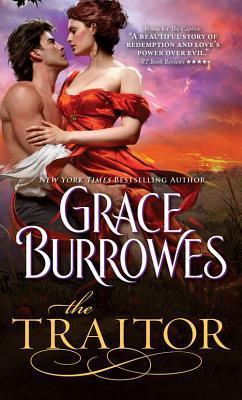 (Captive Hearts #2)

Historical Romance -- Regency England
Sourcebooks Casablanca -- August 5, 2014
SUMMARY
As a young boy, British-born Sebastian St. Clair was abandoned in France and forced to join the French army in order to survive.

Now that the war is over, he has returned home to his beloved England, and is determined to live a quiet life as a country gentleman. He believes that his wish is about to come true when he begins to fall for his elderly aunt's lovely companion, Miss Millicent Danforth.

But the French are not quite ready to let him go, and they've devised a devious plot that could destroy everything that Sebastian holds dear. He will have to use all of his wits if he plans on escaping this scheme with his life…and his love.

THEMES & TROPES
Class Differences, Big Secret, Revenge Plot, Reformed Villain
MY THOUGHTS
I am always interested when an author chooses to reform a villain especially in historical romance. There are definite instances where it is done well (
Devil in Winter
by Lisa Kleypas) and more than enough where the reformation didn't work. I thought Grace Burrowes did a fantastic job with
The Traitor
and appreciated her ability to make me think about how differently people view the same scenario.
Sebastian was a dominant force in
The Captive
and I thought he was just as enthralling in this book. I loved the way that his actions were explained and really felt for him when it came to dealing with the aftermath. Milly's situation was not as perilous as Sebastian, but she had her own demons to deal with. I appreciated the respect given to her secret and was fascinated by the way that the situation was resolved. I thought they had great chemistry and seemed to both be shocked at how well suited they were.
I expected this book to be much darker, but I was pleasantly surprise at how hopeful it was. Sebastian and Milly were just adorable together and I had a great time reading about them. They were two likable people who really deserved their happy ending which, sometimes, all I want in a historical romance. The suspense plot was well-balanced with the romance and I liked the way things were resolved between Sebastian and Michael, the hero from
The Captive
.
************


(Captive Hearts #3)

Historical Romance -- Regency England
Sourcebooks Casablanca -- September 2, 2014
SUMMARY
HE LEFT HIS BRIDE TO GO TO WAR...
After years of soldiering, Michael Brodie returns to his Highland estate to find that the bride her left behind has become a stranger. Brenna is self-sufficient, competent, confident--and furious about Michael's prolonged absence.

NOW HIS MOST IMPORTANT BATTLE WILL BE FOR HER HEART.
Brenna is hurt, bewildered, and tired of fighting for the respect of those around her. Michael left her when she needed him most, and then stayed away even after the war ended. Nonetheless, the young man who abandoned her has come home a wiser, more patient and honorable husband. But if she trusts Michael with the truths she's been guarding, he'll have to choose between his wife everything else he holds dear.

THEMES & TROPES
Alpha Hero, Tormented Heroine, Childhood Friends, Big Secret
MY THOUGHTS
I had high expectations for
The Laird
after how much I fell in love with
The Captive
and
The Traitor
. The focus has shifted to St. Clair's bodyguard, Michael, and what type of homecoming he receives from his clan and the wife that he left behind. While I thought this book was good, I had a harder time getting through it than I did with the prequels.
Michael left to fight against Napoleon and was not sure what type of reunion he get especially from his young wife, Brenna. I felt for him as he maneuvered the machinations of running the estate after so many years. My favorite aspect of his character was his devotion to Brenna and his family. For her part, Brenna has spent the past decade trying to run the estate while also dealing with the fact that a bulk of the clan doesn't respect or trust her. She was the character who really grabbed my heart. She was in a hard situation and tried her best to not let others' opinions get her down. I also respected her ability to deal with a certain aspect of her past. She is truly a survivor and really admired her.
I thought the characters were the strongest element of this book. Brenna was my favorite though I also loved Michael, Brenna's cousins, and various other members of the clan. Their interactions really helped the story come alive. The main issue that I had was that I felt like the plot stalled towards the middle. It was clear that something important was going to be revealed and I felt like the story just kept plodding along until it was closer to the end. That being said, I still liked the book and wouldn't hesitate to recommend it and the rest of the books in the trilogy.
READING CHALLENGES
Read All the Books Reading Challenge
2016 Pick Your Genre Reading Challenge
BOOKS IN THE SERIES