Hosted by the ladies over at The Broke and the Bookish.
I thought this would be a hard topic, but, once I really started thinking about it, it pretty much wrote itself. I find discussions about one's reading evolution fascinating and this was a quick and easy way for me to think about how my tastes have changed over the years.
1. The Perfect Rake by Anne Grace (historical romance)
I read this very early on in my historical romance binge and thought it was nice, but boring. Now I appreciate its beautiful prose and the fact that it twisted tropes around. I plan on re-reading it very soon and really delving into my changing opinion.
2. Enchanted by Elizabeth Lowell (historical romance)
I still find this medieval love story to be engrossing and romantic, but the hero has some major jerk tendencies. His mistrust of the heroine is over-the-top and, if I read it for the first time now, I don't think I would care much for him. But, the nostalgia of how I felt when I first read this book is still there so my feelings about it are complicated.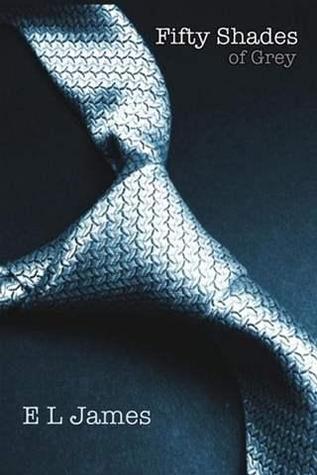 3. Fifty Shades of Grey by E.L. James (contemporary romance)
I read this early on in its popularity and, while I did find issues with the hero and the depiction of BDSM, I did like it. But, after reading more about BDSM and reading the other installments, I would definitely bring my rating down significantly if I read it again.
4. Eden Burning by Elizabeth Lowell (contemporary romance)
I discovered this on my mother's bookshelf when I was in middle school and became absorbed in the world. I especially enjoyed the dance element and the heroine. But, I re-read this a few years ago and was appalled by the hero and his treatment of the heroine. He was just horrible and never really groveled enough.
5. Devil's Web by Mary Balogh (historical romance)
I adore Balogh's historicals, but not all of them are hits. I was really looking forward to this book because the hero and heroine had been circling around each other for the past two installments in the series. I think I was so happy that they finally got together that I overlooked the significant issues with the story. A re-read led me to discover major communication problems that could easily have been solved with a single conversation.
6. Mr. Impossible by Loretta Chase (historical romance)
I gorged myself on Loretta Chase's backlist after reading
Lord of Scoundrels
and I do remember liking this book. But, when I re-read it last year, I was blown away with the fabulous characterization, detailed setting, and beautiful love story that I don't think I really got on my first read.
7. Slave to Sensation by Nalini Singh (paranormal romance)
I liked this first Psy-Changeling book, but had a hard time getting into it for some reason. But, now that I am obsessed with the series, I re-read it and understand much more what the author was doing. It definitely improved upon a second reading and I look forward to seeing that happen with other books in the series.
8. Lover Reborn by JR Ward (paranormal romance)
I had been waiting for Tohrment's HEA for so long that I don't think I paid much attention to the issues in this book. I also didn't care for the previous book in the series so the fact that
Lover Reborn
was better helped hide some problems. Upon reflection, I can tell that this is when the secondary plotlines really started to take over the primary romance.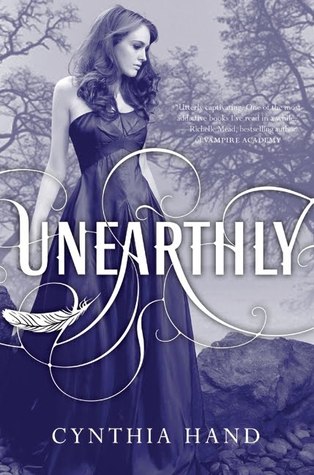 9. Unearthly by Cynthia Hand (YA paranormal)
This was a unique read for me because of the angels aspect so I think that made me enjoy it more than I would nowadays. My tolerance for love triangles is also much lower which is a big part of this book's romantic plotline.
10. Hex Hall by Rachel Hawkins (YA paranormal)
When I read this book, I knew that it was doing something different with its magic school storyline. But, I really understand how unique it is since I've read more books with similar themes. The thing that really stands out to me now is the dark humor.