A list of new releases that grabbed my attention for the coming month. As always, release dates are subject to change. All titles link back to Goodreads.
5/1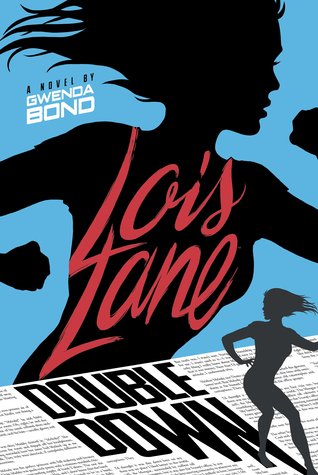 Double Down by Gwenda Bond (YA science fiction)
Lois Lane has settled in to her new school. She has friends, for maybe the first time in her life. She has a job that challenges her. And her friendship is growing with SmallvilleGuy, her online maybe-more-than-a-friend. But when her friend Maddy's twin collapses in a part of town she never should've been in, Lois finds herself embroiled in adangerous mystery that brings her closer to the dirty underbelly of Metropolis.
5/2
Leveling the Field by Megan Erickson (contemporary romance)
Reclusive magazine exec Ethan Talley is furious when his business partner hires a photographer—a gorgeous photographer who insists on speaking her mind, damn it—to take pictures for an upcoming article. No matter how badly he wants the woman…under him, over him, against the nearest wall…he has reasons for not wanting to be on camera anymore, and his scars are only one of them.
It takes approximately two seconds for Lissa Kingsman to recognize Ethan as the popular YouTube gamer who fell off the planet years ago. But this Ethan is different than the charming man she used to watch, and the crush she had on him then is nothing compared to the way she's lusting after the brooding man he is today. If sex is all he can give her, fine. Why not use that bearskin rug in her studio for something other than a prop? But she's determined to put a chink in his armor, no matter how much he resists.
5/3
Only Beloved by Mary Balogh (historical romance)
For the first time since the death of his wife, the Duke of Stanbrook is considering remarrying and finally embracing happiness for himself. With that thought comes the treasured image of a woman he met briefly a year ago and never saw again.

Dora Debbins relinquished all hope to marry when a family scandal left her in charge of her younger sister. Earning a modest living as a music teacher, she's left with only an unfulfilled dream. Then one afternoon, an unexpected visitor makes it come true.
For both George and Dora that brief first encounter was as fleeting as it was unforgettable. Now is the time for a second chance. And while even true love comes with a risk, who are two dreamers to argue with destiny?
The Untamed Earl by Valerie Bowman (historical romance)
Lady Alexandra Hobbs, the daughter of the Duke of Huntley, has intended to marry Lord Owen Monroe since she first glimpsed him from the window of her bedchamber, back when she was just a girl. But the duke has already chosen Alex's infamously spoiled elder sister, Lavinia, for Owen. And now there's no turning back.
Owen has spent most of his bachelor years drinking, gambling, and skirt-chasing. He won't see another pound from his parents, however, until he's engaged to Lavinia. Desperate, he accepts an offer from her innocent and spirited--and absolutely beautiful--sister Alex: She will turn him into a perfectly tamed suitor, and show him how to woo the shrew. But when Alex's true motives come to light, will their bargain lead to recriminations--or to a romance that defies everyone's expectations?
I Thee Wed by Celeste Bradley (historical romance)
Intelligent and driven, Orion Worthington aspired to be like his mentor, the acclaimed scientist Sir Geoffrey Blayne. Logically, Sir Geoffrey's daughter would be Orion's perfect match. So why can't he keep his mind off the unruly girl who works in Sir Geoffrey's lab?
Orphaned fire-cracker Francesca Penrose hopes that London is modern enough to accept her brilliant mind despite her womanhood. But she can't help noticing Orion's mind...or his body.
So they decide to run an experiment: if they give in to their passions, their attraction will simply fizzle out, with no impact on their hearts...right?
Gareth: Lord of Rakes by Grace Burrowes (historical romance)
She's caught between a rake and certain ruin…
Felicity Worthington's only hope of avoiding poverty—or worse—is to accept her distant cousin's dubious bequest…a thriving, high-class brothel. Felicity has 90 days to convince her cousin's solicitors that Gareth Alexander has taught her the art of pleasing a man, though she's more interested in the gentleman she glimpses beneath Gareth's debauched airs, than in the rake he's become.
In the business of love…How much should he teach her?
Gareth Alexander, Marquis of Heathgate, has little incentive to help a spinster learn to manage a brothel—except that the alternatives for the prim, pretty Miss Worthington are even worse. His resistance to teaching Felicity how to be a madam leaves Gareth wondering if the honor he'd thought long dead still survives, and if that honor allows him to yield to the lady's ruinous scheme…and to their shared desires.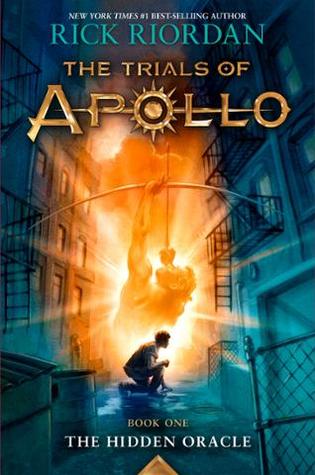 The Hidden Oracle by Rick Riordan (MG fantasy)
How do you punish an immortal?
By making him human.
After angering his father Zeus, the god Apollo is cast down from Olympus. Weak and disorientated, he lands in New York City as a regular teenage boy. Now, without his godly powers, the four-thousand-year-old deity must learn to survive in the modern world until he can somehow find a way to regain Zeus's favour.
But Apollo has many enemies - gods, monsters and mortals who would love to see the former Olympian permanently destroyed. Apollo needs help, and he can think of only one place to go . . . an enclave of modern demigods known as Camp Half-Blood.
5/10
Lessons in Pleasure by Victoria Dahl (historical romance)
Newlywed Sarah Rose Hood should be blissfully happy. After all, she is married to her beloved, handsome James, who's provided her with a lovely home, servants, and all the new dresses and books she could wish for. She cannot help but love him—and fear him, just a bit. For Sarah is unused to the attentions of gentlemen, and suddenly living so intimately with a man fills her with anxiety—and also a puzzling longing. Fortunately, her kind, experienced husband plans to awaken Sarah to the joy of giving—and receiving—pleasure, turning her unease to delicious desire, and forging a true union of body and soul…

5/16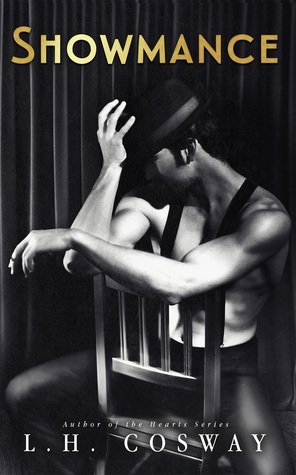 Showmance by L.H. Cosway (contemporary romance)
Damon Atwood was Hollywood's golden boy. Having won an Oscar at the tender age of thirteen, he had the life many could only dream about. But his success came at a price, and after a short but fruitful film career, he chose to live a life of obscurity on a remote Scottish island. Almost a decade later he's finally ready to make his return, starting with a lead role in a musical on London's West End.
As a choreographer's assistant, Rose Taylor has always faded into the background. She watches shows come to life from the side lines, but has never craved the attention of stardom. When rumours begin circulating of Damon's involvement in her latest gig, she doesn't predict how she will be thrust into the limelight, nor how the mysterious and strangely introverted man will need her to teach him how to be a star again.
Rose knows that show crushes don't last. Actors fall for each other during the intensity of a production, often losing themselves in their roles. These kinds of affairs burn bright and then they fade. The question is, should Rose let herself shine with Damon, or guard her heart from being broken after the final curtain call?
5/17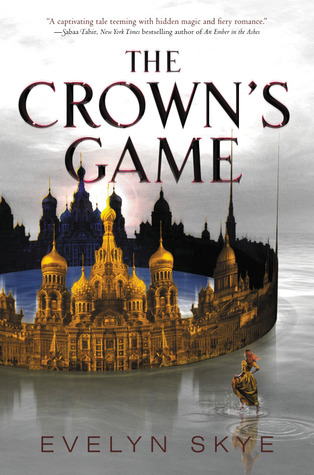 The Crown's Game by Evelyn Skye (YA fantasy)
Vika Andreyeva can summon the snow and turn ash into gold. Nikolai Karimov can see through walls and conjure bridges out of thin air. They are enchanters—the only two in Russia—and with the Ottoman Empire and the Kazakhs threatening, the Tsar needs a powerful enchanter by his side.
And so he initiates the Crown's Game, an ancient duel of magical skill—the greatest test an enchanter will ever know. The victor becomes the Imperial Enchanter and the Tsar's most respected adviser. The defeated is sentenced to death.
Raised on tiny Ovchinin Island her whole life, Vika is eager for the chance to show off her talent in the grand capital of Saint Petersburg. But can she kill another enchanter—even when his magic calls to her like nothing else ever has?
For Nikolai, an orphan, the Crown's Game is the chance of a lifetime. But his deadly opponent is a force to be reckoned with—beautiful, whip smart, imaginative—and he can't stop thinking about her.
And when Pasha, Nikolai's best friend and heir to the throne, also starts to fall for the mysterious enchantress, Nikolai must defeat the girl they both love... or be killed himself.
As long-buried secrets emerge, threatening the future of the empire, it becomes dangerously clear... the Crown's Game is not one to lose.
5/23
Come What May by A.M. Arthur (M/M contemporary)
Jonas needs Tate. He just doesn't know it yet.
Or at least, he doesn't want to admit it. Because there is no way Jonas Ashcroft is gay. He's a straight, carefree frat boy player, just like any good son of a conservative state senator. If only his struggle to convince everyone—especially himself—didn't leave him so miserable. No matter how many girls or bottles he drowns himself in, Jonas can neither escape nor accept who he is.
Enter Tate. He's smart, confident, and instantly sees right through Jonas's surly exterior. Sure, he's done things in life he's not proud of, but he knows who he is and what he wants. And what he wants is Jonas. As their easy friendship intensifies into something more, Tate introduces Jonas to a life he's never known. One filled with acceptance and sex and a love that terrifies and excites them both.
But some inner demons refuse to be shaken off so easily. When Jonas's old life barges in, he faces a shattering choice, one that could destroy everything he and Tate have fought so hard for. Sometimes love just isn't enough—and sometimes it's exactly what you need.
5/30
A Common Scandal by Amanda Weaver (historical romance)
Finishing school taught Amelia Wheeler how to put on a well-mannered performance—when she's not bored and looking for trouble. Lady Grantham's is behind her and now it's time for Amelia to keep her promise to her dying mother: marry a title and leave her wild days behind.

That promise would be much easier to keep if Nate Smythe hadn't just reappeared in a London ballroom. The son of an impoverished sailor, Nate—Natty, as he used to be called—has grown up to become handsome, rich and polished. He claims to be looking for a proper bride who can advance his business interests, but that doesn't stop him from seeking out Amelia every chance he gets. Challenging her. Kissing her.
Suddenly, struggling against her simmering passion is the least of Amelia's problems—one of her titled suitors is hiding a desperate secret that could stop Amelia from pleasing her parents or finding happiness with Nate. As a weeklong house party threatens to derail her hard-won future, Amelia must decide: fight against disaster or act like the lady she's promised to become?
5/31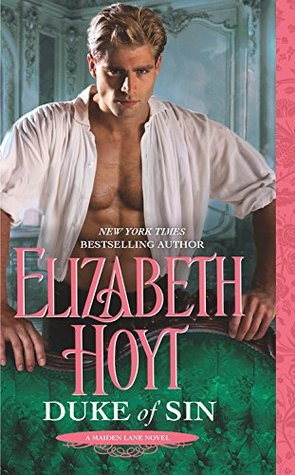 Duke of Sin by Elizabeth Hoyt (historical romance)
A MAN OF SIN
Devastatingly handsome. Vain. Unscrupulous. Valentine Napier, the Duke of Montgomery, is the man London whispers about in boudoirs and back alleys. A notorious rake and blackmailer, Montgomery has returned from exile, intent on seeking revenge on those who have wronged him. But what he finds in his own bedroom may lay waste to all his plans.
A WOMAN OF HONOR
Born a bastard, housekeeper Bridget Crumb is clever, bold, and fiercely loyal. When her aristocratic mother becomes the target of extortion, Bridget joins the Duke of Montgomery's household to search for the incriminating evidence-and uncovers something far more dangerous.
A SECRET THAT THREATENS TO DESTROY THEM BOTH
Astonished by the deceptively prim-and surprisingly witty-domestic spy in his chambers, Montgomery is intrigued. And try as she might, Bridget can't resist the slyly charming duke. Now as the two begin their treacherous game of cat and mouse, they soon realize that they both have secrets-and neither may be as nefarious-or as innocent-as they appear . . .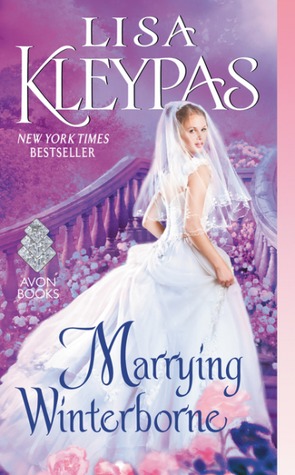 Marrying Winterbourne by Lisa Kleypas (historical romance)
A ruthless tycoon...Savage ambition has brought common-born Rhys Winterborne vast wealth and success. In business and beyond, Rhys gets exactly what he wants. And from the moment he meets the shy, aristocratic Lady Helen Ravenel, he is determined to possess her. If he must take her virtue to ensure she marries him, so much the better…
A sheltered beauty...Helen has had little contact with the glittering, cynical world of London society. Yet Rhys's determined seduction awakens an intense mutual passion. Helen's gentle upbringing belies a stubborn conviction that only she can tame her unruly husband. As Rhys's enemies conspire against them, Helen must trust him with her darkest secret. The risks are unthinkable…the reward, a lifetime of incomparable bliss. And it all begins with…
Lana and the Laird by Sabrina York (historical romance)
Lachlan Sinclair cannot escape his accursed heritage in his Highlands homeland. Somewhat resigned to the fate that destroyed his ancestors, he is prepared to live his life without an heir, without a wife―without love. But when he meets the woman of his dreams in the flesh, the bewitching lass makes him want to throw away his cursed, restrained existence…and unleash the highlander within…
Lana Dounreay has only seen the Duke of Caithness in her dreams as a wild, rugged man, while in reality, his life has been cramped by curses and cravats. He may have forgone his kilt and lost his brogue, but Lana knows that the heart of a true Scotsman beats within his broad, muscular chest. But what plans does the mysterious, passionate Lachlan have in mind for her―and can she convince him that love is stronger than all else?