Hosted by the ladies over at The Broke and the Bookish.
I love funny books so I had a great job reuniting myself with some favorites and finding some fun quotes to demonstrate why I like them so much.
1. Match Me If You Can by Susan Elizabeth Phillips (contemporary romance)
"She's as plastic as you are! I'm telling you, it's a bad idea. If the two of you have kids, they'll come out of the birth canal with Fisherprice stamped on their butts!"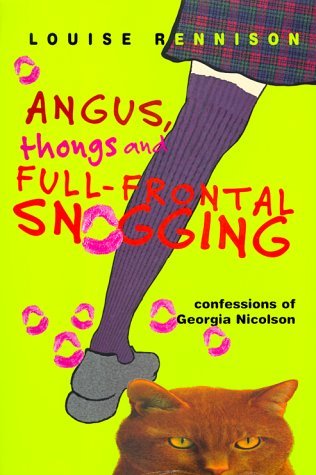 2. Angus, Thongs, and Full-Frontal Snogging by Louise Rennison (YA contemporary)
Through my curtains I can see a big yellow moon. I'm thinking of all the people in the world who will be looking at that same moon. I wonder how many of them haven't got any eyebrows?

3. Bridget Jones's Diary by Helen Fielding (contemporary romance)
Resolution number one: Obviously will lose twenty pounds. Number two: Always put last night's panties in the laundry basket. Equally important, will find sensible boyfriend to go out with and not continue to form romantic attachments to any of the following: alcoholics, workaholics, commitment phobic's, peeping toms, megalomaniacs, emotional fuckwits or perverts. And especially will not fantasize about a particular person who embodies all these things

4. Dragon Actually by G.A. Aiken (fantasy romance)
"Did you just throw a book at me? In my own den?""Yes. And I'd throw it again!"Fearghus scratched his head in confusion. He'd never met a human brave enough—or stupid enough, depending on your point of view—to challenge him. "But," he croaked out, amazed, "I'm a dragon.""And I have tits. It means nothing to me!"

5. The Hero's Guide to Saving Your Kingdom by Christopher Healy (MG fantasy)
"I'm Liam of Erinthia. I'm here to rescue you ... And you are not Cinderella. You are a tree branch wrapped in a sheet."


6. How to Flirt with a Naked Werewolf by Molly Harper (paranormal romance)
When a naked man shows up on porch with a bear trap clamped around his ankle, it's best to do what he asks.

7. The Viscount Who Loved Me by Julia Quinn (historical romance)
Lady Danbury was far too sharp to miss his pointed hint, so he could only deduce that she ignored him apurpose when she said, "I like your wife."
"I like her, too."
"Never could understand why you were so set on courting her sister. Nice gel, but clearly not for you." She rolled her eyes and let out an indignant huff. "The world would be a much happier place if people would just listen to me before they up and got married," she added. "I could have the entire Marriage Mart matched up in a week."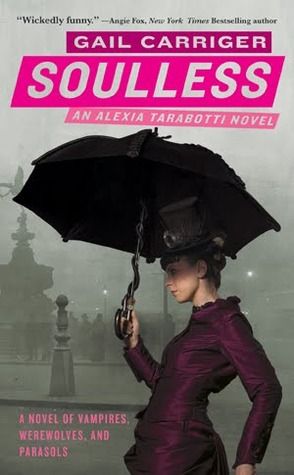 8. Soulless by Gail Carriger (steampunk romance)
Miss Tarabotti was not one of life's milk-water misses--in fact, quite the opposite. Many a gentleman had likened his first meeting with her to downing a very strong cognac when one was expecting to imbibe fruit juice--that is to say, startling and apt to leave one with a distinct burning sensation.

9. Love is Blind by Lynsay Sands (historical romance)
Clarissa smiled wryly. "Ah, well, I am not quite as blind as a bat. I can see with spectacles. But my stepmother has taken them away." She threw a dry smile in the general direction of his blurry shape and then shrugged. "Lydia seems to think that I will have more luck setting a fire in some suitable man's heart without them. The only thing as yet that I have set fire to is Lord Prudhomme's wig."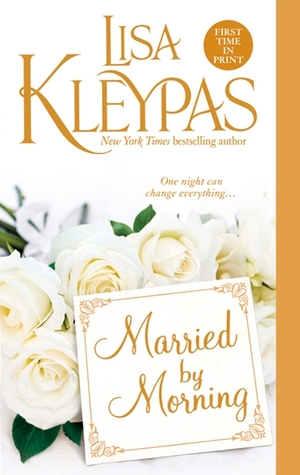 10. Married By Morning by Lisa Kleypas (historical romance)
"Oh, I have a very pure soul. It's only my private parts that have gotten me into trouble"."