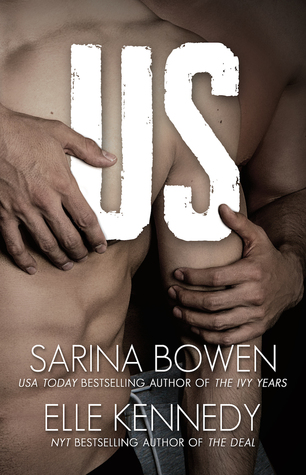 (Him #2)

For Ages 18+ (Language, Sensuality)
Contemporary Romance -- Male/Male


Rennie Road Books -- March 8, 2016
SUMMARY
Can your favorite hockey players finish their first season together undefeated?

Five months in, NHL forward Ryan Wesley is having a record-breaking rookie season. He's living his dream of playing pro hockey and coming home every night to the man he loves—Jamie Canning, his longtime best friend turned boyfriend. There's just one problem: the most important relationship of his life is one he needs to keep hidden, or else face a media storm that will eclipse his success on the ice.

Jamie loves Wes. He really, truly does. But hiding sucks. It's not the life Jamie envisioned for himself, and the strain of keeping their secret is taking its toll. It doesn't help that his new job isn't going as smoothly as he'd hoped, but he knows he can power through it as long as he has Wes. At least apartment 10B is their retreat, where they can always be themselves.

Or can they?

When Wes's nosiest teammate moves in upstairs, the threads of their carefully woven lie begin to unravel. With the outside world determined to take its best shot at them, can Wes and Jamie develop major-league relationship skills on the fly?

Warning: contains sexual situations, a vibrating chair, long-distance sexytimes and proof that hockey players look hot in any shade of green.
THEMES AND TROPES
Alternating Narration, Sports, Established Couple, Communication Issues
READING CHALLENGES
2016 Pick Your Genre Reading Challenge
MY THOUGHTS
Us
is a sequel to
Him
, one of my favorite reads last year, which focused on two long-time friends discovering that there is much more than friendship in their future. I adored that story due to the development of the two main characters and how powerful their romance was depicted. It also didn't hurt that there was a sports theme which is definitely my catnip.
So, when I learned that there would be a sequel, I was excited and a little hesitant. I wanted to spend more time with Wes and Jamie, but I was worried about whether it could live up to the wonderful
Him
. While
Us
didn't grab as tightly as its prequel, I still found it to be entertaining and emotional. The authors do a great job of helping readers remember why we fell in love with Wes and Jamie in the first place and showed that getting that happy ending takes work.
Us
focuses on Wes and Jamie's lives in Toronto after college. Wes is in his rookie year as a professional hockey player while Jamie is a youth hockey coach. Due to Wes's position as a newbie to the league, it was decided that they would keep their relationship a secret from the public for just one year. Unfortunately, complications arise during this time that force them both to re-evaluate their situation and whether their romance can withstand it.
I really liked the way that the story focused evenly on Wes and Jamie's problems. Wes is dealing with having a public persona that doesn't completely match his true self though he would like it to. He hates keeping Jamie a secret, can't wait to tell people the truth, but is also worried about how people will react. This situation is not helped when one of his teammates moves into the same building and decides that he will be Wes and Jamie's constant companion. On the other side, Jamie is dealing with the fact that his new coaching position isn't the dream he thought it would be. His team is struggling and he begins to wonder if he is the reason. It also doesn't help that one of his colleagues has a tendency to spout off hateful, homophobic remarks at the drop of a hat.
Even though Wes's issues are the more public, I felt like the authors made sure not to lessen the impact of Jamie's situation. These are two strong-willed people who are trying to figure out how to make a life together while still retaining their independence. Their relationship goes through major tests in this story and they both feel guilty about it. There are communication issues and, while that usually annoys me in romance, I understood the purpose here. Each of them is going through stuff and they don't want to make that a big deal so they just go through life trying to pretend everything is okay.
I don't want to say much more about
Us
to avoid spoilers, but I do want to emphasize how much I enjoyed reading it. The characterization of Wes and Jamie was consistent with how they were depicted in the prequel and I felt like I learned even more about them. I admired how much they care for one another and there are many scenes that showcase that even amid all the chaos. I really hope Sarina Bowen and Elle Kennedy will continue writing in this world because I would love for more about these guys as well as Wes's annoying, but well-meaning teammate Blake.
FAVORITE QUOTE
Love is friendship set in fire.