One of my favorite podcasts is NPR's Pop Culture Happy Hour and my favorite segment on that show is the closing, "What is Making Me Happy". I just love the idea of focusing on the good in a world that sometimes feels very negative. So, I am going to try to bring some more happiness to my blog by focusing on a few things every week that have made me smile including next week's releases and some great book deals.
NEWS AND LINKS...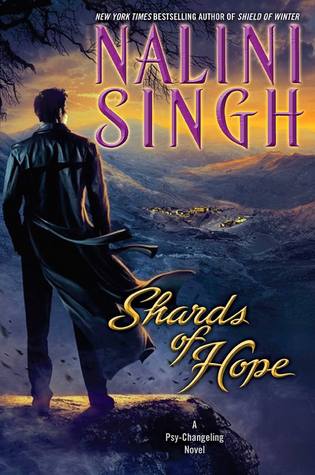 1.
All About Romance
has released the results of their
2015 Annual Poll.
The big winner this year was Nalini Singh with a total of eleven (wins/honorable mentions) which I thought were richly deserved.
2. I used to be obsessed with
Project Runway
. Unfortunately, I haven't been impressed with the latest seasons especially when Michael Kors left as a judge. This video explains why he was my second favorite part of the show (behind Tim Gunn, of course),
Ten Seasons of Sick Michael Kors Project Runway Burns in Five Minutes.
3. If you love smart, funny contemporary romance then you have to check out
Catastrophe
which is a delightful British comedy available in the U.S. via Amazon Prime. Season one only has six episodes so it is a quick binge. Season 2 was just released this week. You can check out the trailer for season 1
here
and season 2
here
.
4. Sometimes you just need some adorable baby animals to help you get through another day. Hence why I was ecstatic to find
The Ultimate Spring Baby Animal Cam Compendium
from Atlas Obscura.
5. Finally, I'm happy to announce that Renee (
Addicted to Romance
), Quinn (
Quinn's Book Nook
), Amanda (
On a Book Bender
), and I will be doing another month of Historical Romance 101 posts like we did last April. There are different topics, but all will be focused on this wonderful genre. In addition to discussion items and recommendations, we will also be doing an informal read-along of
Indigo
by Beverly Jenkins. And, of course, there will be a HR 101 Twitter chat on Tuesday, April 26 at 9:00 p.m. You can check out the posts I did last year for Historical Romance 101
here
.
BOOK DEALS...
The Legend of Lyon Redmond
by Julie Anne Long (historical romance)
[$1.99]
Amazon
--
B&N
--
Kobo
--
Google Play
An enduring legend
Rumor has it she broke Lyon Redmond's heart. But while many a man has since wooed the dazzling Olivia Eversea, none has ever won her—which is why jaws drop when she suddenly accepts a viscount's proposal. Now London waits with bated breath for the wedding of a decade…and wagers on the return of an heir.
An eternal love
It was instant and irresistible, forbidden...and unforgettable. And Lyon—now a driven, dangerous, infinitely devastating man—decides it's time for a reckoning. As the day of her wedding races toward them, Lyon and Olivia will decide whether their love is a curse destined to tear their families part...or the stuff of which legends are made.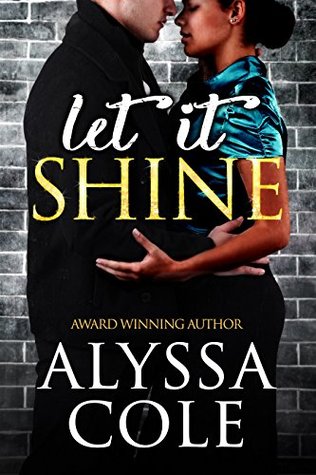 Let It Shine
by Alyssa Cole (historical romance)
[$0.99]
Amazon
Sofronia Wallis knows that proper Black women don't court trouble by upending the status quo, but it's 1961 and the Civil Rights movement is in full swing. Sofie's spent half her life being prim, proper, and reserved—as if that could bring her mother back—but the nonviolent protests happening across the South bring out her inner agitator.

Ivan Friedman has devoted his life to boxing, loving the finesse of a well-delivered punch and the penance of receiving one. His family escaped from Europe before the horrors of WWII, and Ivan decides to help fight injustice in their new country, even if it goes against all his instincts as a fighter.

When Ivan and Sofie meet, they realize that their pasts are intertwined and—with the sparks that fly between them—perhaps their futures will be too. With everything in their society lined up against them, will Sofie and Ivan be able to beat the odds? Or will their chance at love be destroyed by the tumultuous times they live in?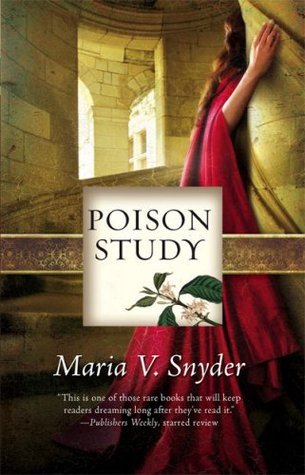 Poison Study
by Maria V. Snyder (YA fantasy)
[$1.99]
Amazon
--
Kobo
--
Google Play
Choose: A quick death…Or slow poison...

About to be executed for murder, Yelena is offered an extraordinary reprieve. She'll eat the best meals, have rooms in the palace—and risk assassination by anyone trying to kill the Commander of Ixia.

And so Yelena chooses to become a food taster. But the chief of security, leaving nothing to chance, deliberately feeds her Butterfly's Dust—and only by appearing for her daily antidote will she delay an agonizing death from the poison.

As Yelena tries to escape her new dilemma, disasters keep mounting. Rebels plot to seize Ixia and Yelena develops magical powers she can't control. Her life is threatened again and choices must be made. But this time the outcomes aren't so clear...
NEXT WEEK'S RELEASES...