Hosted by the ladies over at The Broke and the Bookish.
This was one of the easier TTT posts I've done since all I had to do was look at my Goodreads account and find my most recent favorites. I am very picky when it comes to giving out five star ratings so it shouldn't be a surprise that I read some of these books almost two years ago. Just for fun, I decided to feature my favorite quote from each book rather than just giving a brief synopsis.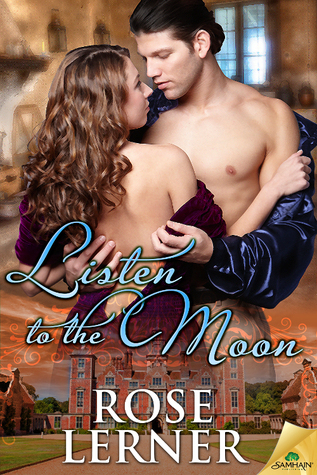 1. Listen to the Moon (Lively St. Lemeston #3) by Rose Lerner (historical romance)
"I'd like a jelly mold in the shape of his arse."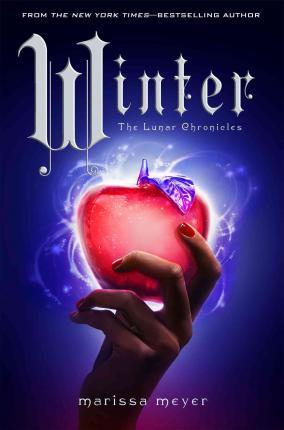 2. Winter (Lunar Chronicles #4) by Marissa Meyer (YA science fiction)
"Right now, a kiss is the going rate for near-death experiences. It's kind of a point system."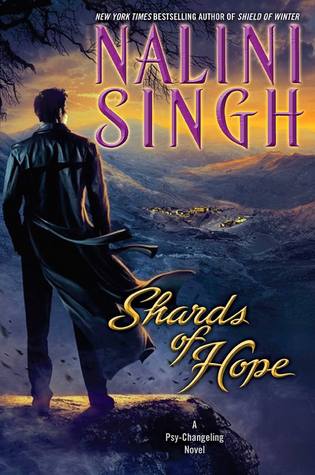 3. Shards of Hope (Psy-Changeling #14) by Nalini Singh (paranormal romance)
"We can decide to remain in our isolated bunkers, becoming more and more obsessed with looking inward instead of outward, or we can decide to be great together. We can decide to stagnate, or we can decide to grow. We can decide to settle for the status quo, or we can decide to reach for the stars. "Choose."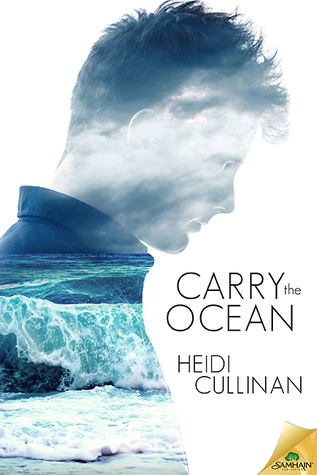 4. Carry the Ocean by Heidi Cullinan (M/M contemporary)
"My emotions feel loud and big. It's hard for me to keep hold of them. They weigh me down. Make me heavy and tired and overwhelmed. Sometimes I feel like everyone else is carrying a bucket of water, but I'm trying to carry an ocean."


5. Rock Hard (Rock Kiss #2) by Nalini Singh (contemporary romance)
"Smart women were his catnip."


6. Magic Bleeds (Kate Daniels #4) by Ilona Andrews (urban fantasy)
"I surveyed the rest of the Council and looked directly at Mahon, "Some of you know me. Some of you have seen me fight and some of you are my friends. Have your vote. But know this: if you come to remove me, come in force, because if you try to separate me from him, I will kill every single one of you. My hand won't shake. My aim won't falter. My face will be the last thing you'll see before you die." I jammed the knife into the table and walked out."


7. Innocent in Death (In Death #24) by JD Robb (romantic suspense)
"No. No, I don't believe you'd betray me with her. I don't believe you'd cheat on me. But I'm afraid, and I'm sick in my heart that you might look at her, then at me. And regret."


8. Chained by Night (Moonbound Clan #2) by Larissa Ione (paranormal romance)
"I thought your name was Roger.""Why the hell would you think that?""I heard Riker call you Roger.""Not Roger. Roger. As in affirmative. He was giving me a positive response to my order."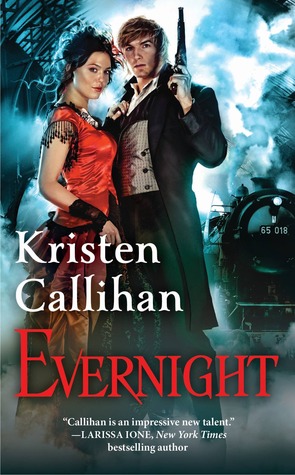 9. Evernight (Darkest London #5) by Kristen Callihan (historical/paranormal romance)
"Now you listen to me," Holly said with quiet conviction. "You will never touch William Thorne, nor any of his kith and kin, again. You will never contact me or interfere with my life, either directly or indirectly, again. . . You may have more power, and perhaps one day, you'll have the luck to catch me unaware. But you do not have my resolve. You come between me and mine again, and I will slice you into ribbons so slowly, it will take agonizing hours for this mortal shell you now wear to die. And when I am done, I will send you back without another thought for you. I'll do it over and over. I will not stop defending what is mine."


10. My Dearest Enemy by Connie Brockway (historical romance)
"I don't give a bloody damn if I never share your bed, your name, or your house -- you are still my concern. You can leave, take yourself from my ken, disappear for the rest of my life but you cannot untangle yourself from my -- my concern. That I have of you, Miss Bede, for that, at least, I do not need your permission."