Hosted by the ladies over at The Broke and the Bookish.
For this Valentine's Day freebie week, I decided to feature my favorite couples or one true pairings (OTPs). Unfortunately, I couldn't pick just ten so you get to see my top fifteen of all time!
1. Cat and Bones -- Night Huntress series by Jeaniene Frost
"I love your hands," he sighed. "You think I look like an angel? Well, Kitten, your hands are my heaven and your eyes are my home." (This Side of the Grave)
2. Eve and Roarke -- In Death series by JD Robb
For once, he slept first. She lay in the dark, listening to him breathe, stealing a little of his warmth as her own body cooled. Since he was asleep, she stroked his hair."I love you," she murmured, "I love you so much, I'm stupid about it."
With a sigh, she settled down, closed her eyes, and willed her mind to empty. Beside her, Roarke smiled into the dark. He never slept first. (Ceremony in Death)
3. Kate and Anthony -- The Viscount Who Loved Me by Julia Quinn
"Love's about finding the one person who makes your heart complete. Who makes you a better person than you ever dreamed you could be. Its about looking in the eyes of your wife and knowing all the way to your bones that she's simply the best person you've ever known."


4. Jamie and Clare -- Outlander series by Diana Gabaldon
I had kissed my share of men, particularly during the war years, when flirtation and instant romance were the light-minded companions of death and uncertainty. Jamie, though, was something different. His extreme gentleness was in no way tentative; rather it was a promise of power known and held in leash; a challenge and a provocation the more remarkable for its lack of demand. I am yours, it said. And if you will have me, then...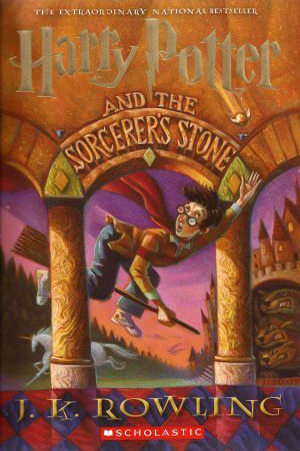 5. Ron and Hermione -- Harry Potter series by JK Rowling
There was a clatter as the basilisk fangs cascaded out of Hermione's arms. Running at Ron, she flung them around his neck and kissed him full on the mouth. Ron threw away the fangs and broomstick he was holding and responded with such enthusiasm that he lifted Hermione off her feet. (Harry Potter and the Deathly Hallows)


6. Frederick and Anne -- Persuasion by Jane Austen
"You pierce my soul. I am half agony, half hope...I have loved none but you."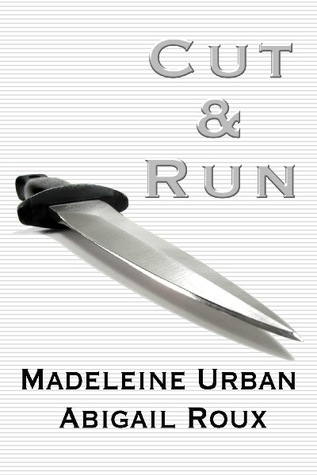 7. Ty and Zane -- Cut & Run series by Abigail Roux
"Why a compass?" Ty asked. He hadn't taken his eyes off Zane's yet.Zane smiled and ran his thumb across the pendant. "Because you gave me direction when I was lost. You showed me the way." He looked up to meet Ty's eyes. "You're like my very own compass." (Armed & Dangerous)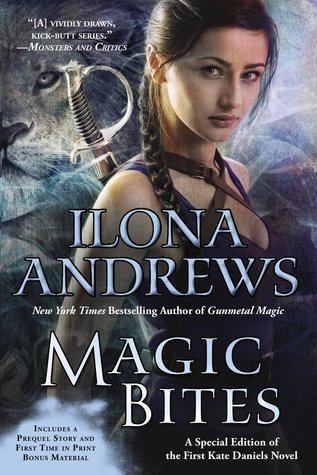 8. Kate and Curran -- Kate Daniels series by Ilona Andrews
I'd missed him so much, it almost hurt. It started the moment I left the Keep and nagged at me all day. Every day I had to fight with myself to keep from making up bullshit reasons to call the Keep so I could hear his voice. My only saving grace was that Curran wasn't handling this whole mating thing any better. Yesterday he'd called me at the office claiming that he couldn't find his socks. We talked for two hours. (Magic Slays)

9. Annabelle and Heath -- Match Me If You Can by Susan Elizabeth Phillips
"You're beautiful, every part of you. I love your hair, the way it looks, the way it feels. I love touching it, smelling it. I love the way you wrinkle your nose when you laugh. It makes me laugh, too, every time. And I love watching you eat. Sometimes you can't shovel it in fast enough, but when you get interested in a conversation, you forget there's anything in front of you. God knows, I love making love with you. I can't even talk about that without wanting you. I love your pathetic attachment to those seniors. I love how hard you work."


10. Cole and Jonathan -- Strawberries for Dessert/Fear, Hope, and Bread Pudding by Marie Sexton
"I haven't missed you either," he said quietly. "Certainly not every single minute of every single day." His arms were tight around me and mine around him. His skin was soft and warm, and his hair smelled like strawberries like it always did. And everything about it felt right. (Strawberries for Dessert)
11. Valerius and Tabitha -- Seize the Night by Sherrilyn Kenyon
"I wasn't going to say anything about that, Tabitha," he said quietly. "I only wanted to tell you that your compassion for other people overwhelms me."
"Oh." She offered him a tenuous smile. "I'm just used to people condemning everything I do."
He lifted her hand to his lips and kissed her knuckles. "I don't condemn you, my lady. I only admire you."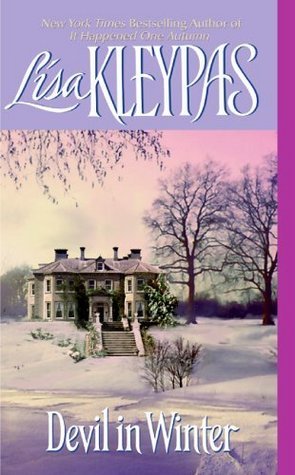 12. Evie and Sebastian -- Devil in Winter by Lisa Kleypas
"Ah, Evie," she heard him say softly, "I must have a heart, after all…because right now it aches like the devil."
"Only your heart?" she asked ingenuously, making him laugh.
He lowered her to the bed, his eyes sparkling wickedly. "Also a few other things," he conceded. "And as my wife, it's your duty to ease all my aches."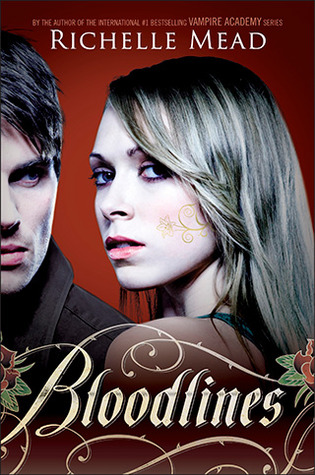 13. Adrian and Sydney -- Bloodlines series by Richelle Mead
"I tried to be a better person for her– but it was to impress her, to get her to want me. But when I'm around you, I want to be better because… well, because it feels right. Because I want to. You make me want to become something greater than myself. I want to excel. You inspire me in every act, every word, every glance. I look at you, and you're like… like light made into flesh. […] You have no clue how beautiful you are or how brightly you shine." (The Golden Lily)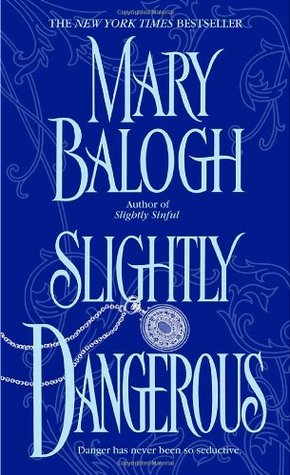 14. Wulf and Christine -- Slightly Dangerous by Mary Balogh
And infatuated be damned. He was near to being blinded by his attraction to her. He was in love, damn it all. He disliked her, he resented her, he disapproved of almost everything about her, yet he was head over ears in love with her, like a foolish schoolboy. He wondered grimly what he was going to do about it. He was not amused. Or in any way pleased.
15. James and Mary -- The Agency series by Y.S. Lee
Her arms locked around his neck -- she couldn't help it. She clung to him, the fixed point in the giddy, tilting universe, and reveled in the taste, the feel, the scent of him. He was the only man she'd ever kissed, the only one she could imagine igniting this trembling hunger, this need within her. He stroked the length of her back, and she wanted to purr like a cat. Shedding her gloves with clumsy haste, she raked her fingers through his hair and was rewarded with a sharp hiss. He caught one hand and, pressing a fierce kiss into her palm, guided it beneath his jacket so she could feel the heat of him, the mad hammering of his heart against her bare skin. (The Traitor in the Tunnel)