(Knitting in the City #5)

For Ages 18+ (Language, Sensuality)
Contemporary Romance

Caped Publishing -- Published on January 19, 2016
Ebook, 308 pages
Read in January 2016
Purchased from Amazon

RATING: 3.75 STARS
THEMES/TROPES
First Person Narration, Established Couple Romance, Kick-Ass Heroine, Alpha Hero
SUMMARY
There are three things you need to know about Fiona Archer… I would tell you what they are, but then I'd have to kill you.

But I can tell you that Fiona's husband—the always irrepressible and often cantankerous Greg Archer—is desperately in love with his wife. He aches for her when they are apart, and is insatiable when they are together. Yet as the years pass, Greg has begun to suspect that Fiona is a ninja. A ninja mom. A ninja wife. A ninja friend. After fourteen years of marriage, Greg is trying not to panic. Because Fiona's talent for blending in is starting to resemble fading away.

However, when unexpected events mean Fiona must take center stage to keep her family safe, her response stuns everyone—Greg most of all. It seems like Greg's wish has come true.

Except… not.

When all is said and done, can Greg handle this new version of his wife? Will his irrepressible cantankerousness push her away? Or can the couple find a way forward without either being forced to step back into the shadows?
MY THOUGHTS
Happily Ever Ninja tells the story of married couple Greg and Fiona Archer whose relationship has come to an important moment. Readers should probably read the novella (Ninja at First Sight) that shows how these two meet and fall in love originally, but, otherwise, I think this could stand-alone though other Knitting in the City characters do play a prominent role.

Happily Ever Ninja is told through both Greg and Fiona's points of view. Fiona narrated the majority of the current action while Greg's point of view showed the early days of their relationship and marriage. I thought this narrative approach was helpful to show how they got from the novella to this current book.

Greg and Fiona were wonderful characters and I liked the way that the author depicted their different approaches to the marriage. Greg's devotion to his family is obvious as is his desire to help other people which causes him to accept overseas jobs. I did find myself irritated with him for not recognizing how much Fiona was struggling, but I understand that was the point the author was trying to make.

For her part, Fiona is one kick-ass lady! She has been through some tough times and just keeps plugging along doing what is needed as best as she can. I adored the respect shown to her (by the author) for choosing the life of the primary caregiver when she had a solid career outside of the home. It was also fun to see her mysterious past come back and allow her to remind her husband how awesome she really is.

I was excited to read this book because I adored Ninja at First Sight and liked the idea of a romance novel between two people who were already happily married. And, while I did enjoy this, I found myself a little disappointed. I wanted more when it came to the actual romance between Greg and Fiona. I feel like there was so much going on in the second half that the love aspect got shoved aside. The author warned readers that this was an odd story and she was not lying. It went in directions that I wasn't expecting, but, for the most part, was entertaining and satisfying.


Love was never enough, not without mutual respect and a great deal of drudgery and effort. And even then, it wasn't enough. Wanting each other, being open to change, pushing each other to improve and grow--for the better--working to deserve each other, was the key.
BOOKS IN THE SERIES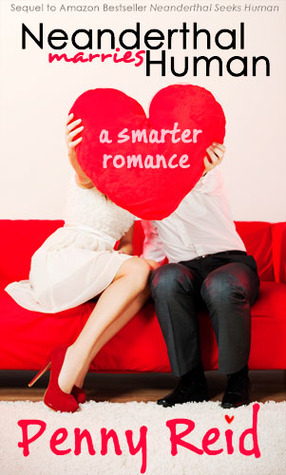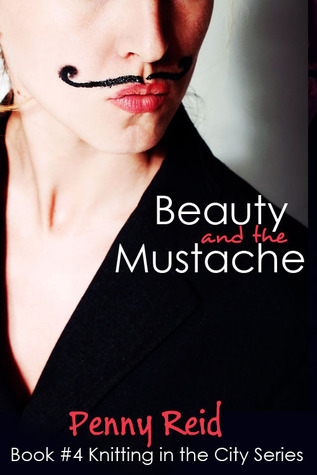 READING CHALLENGES
2016 Pick Your Genre Reading Challenge
LEARN MORE
Goodreads
--
Author Website