(Bedwyn Prequels #2)

For Ages 18+ (Language, Sensuality)
Historical Romance -- Regency England

Delacourte -- Published in 2002
Mass Market Paperback, 361 pages
Read in January 2016
Purchased

RATING: 5 STARS
THEMES/TROPES
Pretend Relationship, Jilted Bride, Opposites Attract
SUMMARY
Kit Butler is cool, dangerous, one of London's most infamous bachelors—marriage is the last thing on his mind. But Kit's family has other plans. Desperate to thwart his father's matchmaking, Kit needs a bride...fast. Enter Miss Lauren Edgeworth.

A year after being abandoned at the altar, Lauren has determined that marriage is not for her. When these two fiercely independent souls meet, sparks fly—and a deal is hatched. Lauren will masquerade as Kit's intended if he agrees to provide a passionate, adventurous, unforgettable summer. When summer ends, she will break off the engagement, rendering herself unmarriageable and leaving them both free.

Everything is going perfectly—until Kit does the unthinkable: He begins to fall in love. A summer to remember is not enough for him. But how can he convince Lauren to be his...for better, for worse, for the rest of their lives?
FIRST LINE
"London's Hyde Park was decked out in all the splendor of a May morning."


MY THOUGHTS
One of my goals in 2016 is to re-visit some of my favorite books and review them for the blog. I know that I am a very different reader than I was when I originally read these books and I am intrigued to see whether they hold up. I am also going to use re-reads to help me get through a reading slump rather than just slogging through books that I am not interested in.
A Summer to Remember
focuses on Lauren Edgeworth whose life was turned upside down when she was jilted at the altar during the events of
One Night for Love
. But, a chance meeting with the scandalous Kit Butler provides her with an opportunity she can't pass up. Kit has lived in exile from his family for years and is finally being summoned home. He decides that, in order to fully be embraced by his family again, he needs a fiancee, a perfectly respectable fiancee. So, Lauren and Kit hatch a scheme where she will pretend to be his betrothed for the summer in exchange for him providing her with one last adventure before she begins her new independent and proper existence.
The strength of this book is the character development and the overarching theme of freedom. Readers get to see both Lauren and Kit learn more about themselves and each other. Lauren has spent much of her life trying to be the perfect lady for reasons that stem from her mother's abandonment of her as a child and then being jilted at the altar. Her experience with Kit allows her break free and finally find happiness on her own terms.
"I am free, you see," she said, "to love or to withhold love. Love and dependence need no longer be the same thing to me. I am free to love. that is why I love you and it is the way I love you. If you have come here, Kit, because you think you owe me something, because you believe I might crumble without your protection, then go away again with my blessing and find happiness with someone else."
Kit, on the outside, acts like the typical Regency rake, but, as expected, there is so much more to him. He feels major guilt over his younger brother's war injuries and the fact that he never got to say goodbye to his older brother. His facade hides deep pain, but Lauren is the perfect person to sooth those wounds and help heal the rift between Kit and his family.
Pretend relationships are always an entertaining plot point for me especially in historical romance. They allow for so much character growth and provide two strangers (usually) the opportunity to be forced into proximity enough to fall in love despite their best efforts to avoid such a scenario. This book works because of Lauren and Kit as characters and as a couple. They meet in London and immediately have a connection though it takes time for it to truly develop. I loved the way that Balogh depicted them growing as friends and then eventually moving into love all in a smooth, gentle manner.
This book is considered to be a prequel for Mary Balogh's famous Bedwyn Family saga. The Bedwyns are introduced in this book and make such an impression that it was obvious they would be getting their own stories. If Lauren and Kit weren't such strong characters, I think the Bedwyns could have easily stolen the entire book. There are also other interesting side characters who will later get their happy endings, in particular Kit's war-injured brother, Sydnam (
Simply Love
) and Lauren's widowed cousin, Gwen (
The Proposal
).

There is so much more I could say about why I love A Summer to Remember, but I think it really needs to be experienced for itself. Mary Balogh is an expert at gentle, character-driven romances that know how to make a reader feel the whole gamut of emotions. I am glad that I re-read this book and am happy that it is just as wonderful as I remembered it to be.
BOOKS IN THE SERIES
Bedwyn Prequels
Bedwyn Saga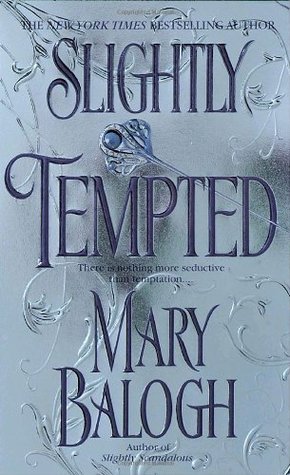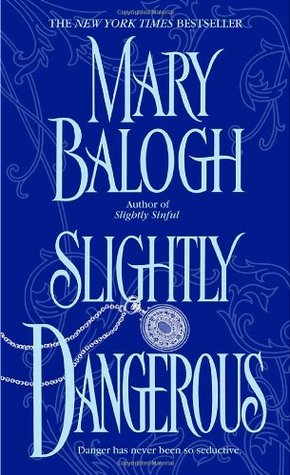 READING CHALLENGES
2016 Pick Your Genre Reading Challenge
2016 Oldie But Goodie Reading Challenge
LEARN MORE
Goodreads
--
Author Website