This is part of a feature where I focus on a specific theme (or trope) that I have found in my years as a voracious reader/blogger. I love finding commonalities between my favorite books and how that helps define me as a reader.

Please note this is not meant to be a comprehensive list. I am just picking a few examples of this trope. So, if you have a favorite example of this theme, let me know about it in the comments. I'm always on the lookout for more books to be added to my wishlist.
MUSICIANS IN ROMANCE
This is a collection of romances where one of the main characters plays a musical instrument successfully. For the purposes of this list, I am not including singers.


Enchanted by Elizabeth Lowell -- Ariane plays the harp. [5 stars]
Historical Romance -- Medieval Scotland
Simon the loyal has vowed never to love, for love makes a warrior weak. His arranged marriage to a beautiful Norman heiress would be duty and no more. But more than duty stirs his blood when he first sees Ariane. She has known only coldness from men and a betrayal so deep it all but killed her soul. Wanting no man, trusting no man, speaking only through the sad songs she draws from her harp, Ariane comes to Simon an unwilling bride. They wed to bring peace to the disputed lands, but marriage alone is not enough. Simon must teach Ariane passion, she must teach him trust. And both must surrender to the sweet violence of love′s enchantment. . .or die.
His Every Kiss by Laura Lee Guhrke -- Dylan is a composer. [3.5 stars]
Historical Romance -- Regency England
Everyone knows about Dylan Moore—his brilliant talent and his pleasure-seeking ways—but no one knows the torment that lies beneath his reckless veneer. Only one woman gets a glimpse of the forces that drive Dylan's soul, a woman who haunts his dreams and evokes his passions as no other woman ever has before.
Disgraced and destitute, Grace Cheval wants nothing to do with the seductive man who desires her. When Dylan offers her a position as governess to his newfound daughter, she knows his true intentions are dishonorable. Yet she finds this charismatic man hard to resist, and she returns his passionate kisses with a fire that matches his own. Can Dylan dare hope that this proud, spirited beauty will melt the ice around his heart?
Historical Romance -- Regency England
To win her love...
As an extremely wealthy laird, Gowan Stoughton, Duke of Kinross, can have any of the maidens at the ball he attends. The only problem is they are all English and Gowan is not so certain they are suitable. He is accustomed to the hard-working lasses from his Highlands, not these dainty noblewomen who spend their days drinking tea or some other such nonsense. But then he makes the acquaintance of Lady Edith Gilchrist. Utterly bewitched by the emerald-eyed beauty with lush golden locks, he knows he must have her.
He must free her from her tower...
"Edie" had the misfortune of being dreadfully ill at her debut ball and barely remembers what Gowan looks like. Even worse, she accepted his proposal the following day. Edie's only true passion is playing music—until Gowan writes a scandalous letter and stirs the most irresistible desire. Yet when they marry, Edie realizes her husband needs a lesson and locks herself in a tower. Somehow Gowan must find a way to enter the tower and convince his new bride that she belongs in his arms.
Your Wicked Ways by Eloisa James -- Rees is an opera composer. [4 stars]
Historical Romance -- Regency England
Helene, the Countess Godwin, knows there is nothing more unbearably tedious than a virtuous woman. After all, she's been one for ten long years while her scoundrel of a husband lives with strumpets and causes scandal after scandal. So she decides it's time for a change -- she styles her hair in the newest, daring mode, puts on a shockingly transparent gown, and goes to a ball like Cinderella, hoping to find a prince charming to sweep her off her feet...and into his bed.
But instead of a prince, she finds only her own volatile, infuriatingly handsome...husband, Rees, the Earl Godwin. They'd eloped to Gretna Green in a fiery passion, but passion can sometimes burn too hot to last.
But now, Rees makes her a brazen offer, and Helene decides to become his wife again...but not in name only. No, this time she decides to be very, very wicked indeed.
Nine Rules to Break When Romancing a Rake by Sarah MacLean -- Gabriel plays the piano. [4.5 stars]
Historical Romance -- Regency England
Lady Calpurnia Hartwell has always followed the rules, rules that have left her unmarried—and more than a little unsatisfied. And so she's vowed to break the rules and live the life of pleasure she's been missing.
But to dance every dance, to steal a midnight kiss—to do those things, Callie will need a willing partner. Someone who knows everything about rule-breaking. Someone like Gabriel St. John, the Marquess of Ralston—charming and devastatingly handsome, his wicked reputation matched only by his sinful smile.
If she's not careful, she'll break the most important rule of all—the one that says that pleasure-seekers should never fall hopelessly, desperately in love.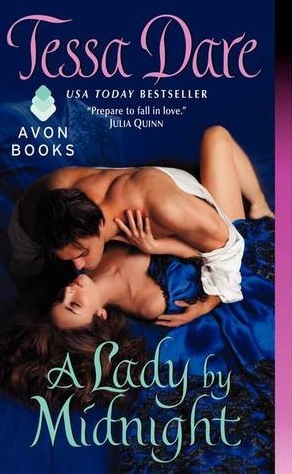 Historical Romance -- Regency England
After years of fending for herself, Kate Taylor found friendship and acceptance in Spindle Cove—but she never stopped yearning for love. The very last place she'd look for it is in the arms of Corporal Thorne. The militia commander is as stone cold as he is brutally handsome. But when mysterious strangers come searching for Kate, Thorne steps forward as her fiancé. He claims to have only Kate's safety in mind. So why is there smoldering passion in his kiss?
Long ago, Samuel Thorne devoted his life to guarding Kate's happiness. He wants what's best for her, and he knows it's not marriage to a man like him. To outlast their temporary engagement, he must keep his hands off her tempting body and lock her warm smiles out of his withered heart. It's the toughest battle of this hardened warrior's life . . . and the first he seems destined to lose.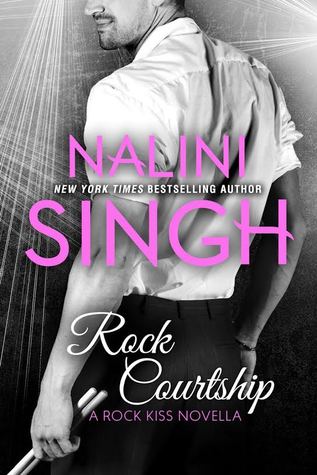 Rock Courtship by Nalini Singh
-- David is a drummer.
[4 stars]
Contemporary Romance
What happens when the Gentleman of Rock decides to play dirty?
A drummer for the hottest rock band on the planet, David has a single, powerful weakness: Thea, the band's publicist and the woman who steals his breath away with her every move.
Only problem is, Thea doesn't date clients--or musicians. Emotionally scarred by a cheating ex, she's not about to risk her heart with a man who has groupies buzzing around him like flies. Even if his sexy smile ties her up in knots.
What she doesn't know is that David is a one-woman man...and he's madly in love with her. David's determined to prove he's worth the risk, and willing to court her, step by exquisite step. Thea's about to discover just how long and hard this handsome drummer can play.
Rock Redemption by Nalini Singh
-- Noah is a guitarist.
[4.25 stars]
Contemporary Romance
Kit Devigny could have loved rock guitarist Noah St. John. Their friendship burned with the promise of intense passion and searing tenderness…until the night Noah deliberately shattered her heart.

Noah knows he destroyed something precious the night he chose to betray Kit, but he'd rather she hate him than learn his darkest secret. All he has left is his music. It's his saving grace, but it doesn't silence the voices that keep him up at night. Chasing oblivion through endless one-night-stands, he earns a few hours' sleep and his bad boy reputation.

When a media error sees Noah and Kit dubbed the new "it" couple, Kit discovers her chance at the role of a lifetime hinges on riding the media wave. Wanting—needing—to give Kit this, even if he can't give her everything, Noah agrees to play the adoring boyfriend. Only the illusion is suddenly too real, too painful, too beautiful…and it may be too late for the redemption of Noah St. John.
Fever Pitch by Heidi Cullinan
-- Giles plays the violin.
[5 stars]
Male/Male Contemporary Romance
Aaron Seavers is a pathetic mess, and he knows it. He lives in terror of incurring his father's wrath and disappointing his mother, and he can't stop dithering about where to go to college—with fall term only weeks away. Ditched by a friend at a miserable summer farewell party, all he can do is get drunk in the laundry room and regret he was ever born. Until a geeky-cute classmate lifts his spirits, leaving him confident of two things: his sexual orientation, and where he's headed to school.
Giles Mulder can't wait to get the hell out of Oak Grove, Minnesota, and off to college, where he plans to play his violin and figure out what he wants to be when he grows up. But when Aaron appears on campus, memories of hometown hazing threaten what he'd hoped would be his haven. As the semester wears on, their attraction crescendos from double-cautious to a rich, swelling chord. But if more than one set of controlling parents have their way, the music of their love could come to a shattering end.
St. Nacho's by Z.A. Maxfield
-- Cooper plays the violin.
[4 stars]
Male/Male Contemporary Romance
Cooper has spent the last three years running from a painful past. He's currently moving from town to town, working in restaurant kitchens, and playing his violin for tips. As soon as he starts to feel comfortable anywhere—with anyone—he moves on. He's aware that music may be the only human language he still knows. Ironically, the one man he's wanted to communicate with in all that time is deaf.
Shawn is part of a deaf theater group at the nearby college. Shawn wants Cooper as soon as they meet and he begins a determined flirtation. Cooper is comfortable with down and dirty sex, just not people. As far as Shawn is concerned, dirty sex is win-win, but he wants Cooper to let him into the rest of his life as well.
Cooper needs time to heal and put his past away for good. Shawn needs to help Cooper forgive himself and accept that he can be loved. Both men find out that when it comes to the kind of healing love can bring, the sleepy beachside town of Santo Ignacio, "St. Nacho's" as the locals call it, may just be the very best place to start.