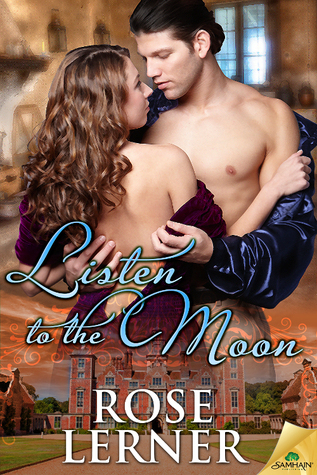 (Lively St. Lemeston #3)

For Ages 18+ (Language, Sensuality)
Historical Romance -- Regency England

Samhain Publishing -- Published on January 5, 2016
eARC, 306 pages
Read in January 2016
Received from Netgalley

RATING: 5 STARS
THEMES/TROPES
Beta Hero, Opposites Attract, Marriage of Convenience, Servants, Witty Banter
SUMMARY
When upstairs valet meets downstairs maid, the line between work and play blurs.


John Toogood dreamed of being valet to a great man...before he was laid off and blacklisted. Now he's stuck in small-town Lively St. Lemeston until London's Season opens and he can begin his embarrassing job hunt. His instant attraction to happy-go-lucky maid Sukey Grimes couldn't come at a worse time. Her manners are provincial, her respect for authority nonexistent, and her outdated cleaning methods-well, the less said about them, the better.


Behind John's austere facade, Sukey catches tantalizing glimpses of a lonely man with a gift for laughter. Yet her heart warns her not to fall for a man with one foot out the door, no matter how devastating his kiss. Then he lands a butler job in town-but there's a catch. His employer, the vicar, insists Toogood be respectably married. Against both their better judgments, he and Sukey come to an arrangement. But the knot is barely tied when Sukey realizes she underestimated just how vexing it can be to be married to the boss...
Warning: Contains a butler with a protective streak a mile wide, and a maid who enjoys messing up the bed a whole lot more than making it.
FIRST LINE
"Sukey Grimes, maid-of-all-work, gave the chipped mantel a last pass with her duster."


MY THOUGHTS
I received a free copy of this book from Samhain Publishing via Netgalley in exchange for an honest review.

I enjoy a good lord/lady romance with balls and shopping trips as much as the next historical romance fan, but sometimes it is nice to read something completely different. Listen to the Moon was exactly the type of story I was looking for and became my first 5 star read of 2016. It is the third book in the Lively St. Lemeston series and focuses on John Toogood and Sukey Grimes, a valet and a maid that readers met in book one, Sweet Disorder.

John grew up in service to the formidable Dymond family, but lost his valet position when his employer got married. Now, he is searching a new position and comes across a butler opening for the village's vicar. The only catch is that the vicar requires his butler to be married. John then turns to Sukey, a maid-of-all-work whom he has recently been interacting with and whom he finds very attractive. Sukey and John decide to get married in order to achieve the butler position for him and the housekeeper position for him. Now, they have to make their way through the early days of marriage while getting to know one another and adjusting to a new household.

I just loved both John and Sukey. They were likable, but flawed characters who felt very real to me. John is quite a few years older and definitely has more life experience. Due to his upbringing and fear of losing another job, he is obsessed with perfection and can come off as snobbish and critical. He does adore his new wife and wants to do anything to make her happy. Sukey comes from a lower class and has some serious daddy issues. Her father left her and her mother when she was young and she has difficulty trusting anyone with her true feelings. She has always been on the lower rung of servants so, while she is hardworking, she isn't as obsessed with perfection as her husband. But, her vivaciousness and humor keeps her going through life with a decent attitude that is very attractive.

I am always up for a good marriage of convenience story and the fact that this one took place within the servant class was a major bonus. John and Sukey had immediate chemistry, but they had quite a few obstacles to overcome in order to achieve their happy ending. They have very different attitudes towards their work and their devotion to employers. They are also dealing with the fact that they just married and have to work all day, every day with one another. The relationship slowly develops from friendship to true love with a variety of steamy and romantic scenes. My particular favorites were when John was gently cleaning Sukey's boots just to make her feel good and when John gets sick and has to rely on others to help with his duties.

Listen to the Moon, obviously, provides many details into the daily lives of servants. There are three other servants in the vicar's household and they are given enough development to help make them a major part of the story. I loved all the tidbits that Rose Lerner threw in such as how work is divided up among two maids and how a cook's daily routine goes. The vicar's house basically becomes another character and provided a wonderful background to the romance.

I found this book to be very refreshing in its attitudes towards romance and class. Even though John and Sukey's days were long and full of work, it didn't mean their lives were depressing. They could have just as captivating of a love story as any duke and his lady as long as they are treated with respect. I definitely hope to see more servant-focused romances in the future and am crossing my fingers for one of the vicar's maids to get a romance in this series.


"I'd like a jelly mold in the shape of his arse."