Hosted by the ladies over at The Broke and the Bookish.
1. The Heir and the Spare by Emily Albright (YA contemporary)
Family can be complicated. Especially when skeletons from the past pop up unexpectedly. For American Evie Gray, finding out her deceased mother had a secret identity, and not one of the caped crusader variety, was quite the surprise. Evie's mom had a secret life before she was even born, one that involved tiaras.
In this modern day fairytale, Evie is on a path to figure out who her mom really was, while discovering for herself what the future will hold. Charged with her late mother's letters, Evie embarks on a quest into her past. The first item on the list is to attend Oxford, her mom's alma mater. There, Evie stumbles upon a real life prince charming, Edmund Stuart the second Prince of England, who is all too happy to be the counterpart to her damsel in distress.
Evie can't resist her growing attraction to Edmund as they spend more time together trying to unravel the clues her mother left behind. But, when doubts arise as to whether or not Edmund could ever be with an untitled American, what really ends up unraveling is Evie's heart.
When Evie uncovers all the facts about her mom's former life, she realizes her mom's past can open doors she never dreamed possible, doors that can help her be with Edmund. But, with everything now unveiled, Evie starts to crack under the pressure of new family responsibilities and the realization that her perfect prince may want her for all the wrong reasons.

2. Jilting the Duke by Rachael Miles (historical romance)
Aidan Somerville, Duke of Forster, is a rake, a spy, and a soldier, richer than sin and twice as handsome. Now he is also guardian to his deceased best friend's young son. The choice makes perfect sense—except that the child's mother is the lovely Sophia Gardiner, to whom Aidan was engaged before he went off to war. When the news reached him that she had married another, his ship had not yet even left the dock.
Sophia does not expect Aidan to understand or forgive her. But she cannot allow him to stay her enemy. She's prepared for coldness, even vengeance—but not for the return of the heedless lust she and Aidan tumbled into ten years ago. She knows the risks of succumbing to this dangerous desire. Still, with Aidan so near, it's impossible not to dream about a second chance…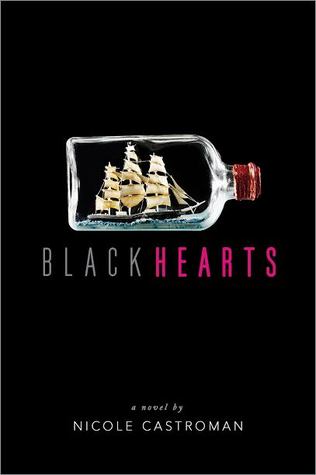 3. Blackhearts by Nicole Castroman (YA Historical)
Blackbeard the pirate was known for striking fear in the hearts of the bravest of sailors. But once he was just a young man who dreamed of leaving his rigid life behind to chase adventure in faraway lands. Nothing could stop him—until he met the one girl who would change everything.
Edward "Teach" Drummond, son of one of Bristol's richest merchants, has just returned from a year-long journey on the high seas to find his life in shambles. Betrothed to a girl he doesn't love and sick of the high society he was born into, Teach dreams only of returning to the vast ocean he'd begun to call home. There's just one problem: convincing his father to let him leave and never come back.
Following her parents' deaths, Anne Barrett is left penniless and soon to be homeless. Though she's barely worked a day in her life, Anne is forced to take a job as a maid in the home of Master Drummond. Lonely days stretch into weeks, and Anne longs for escape. How will she ever realize her dream of sailing to Curaçao—where her mother was born—when she's stuck in England?

From the moment Teach and Anne meet, they set the world ablaze. Drawn to each other, they're trapped by society and their own circumstances. Faced with an impossible choice, they must decide to chase their dreams and go, or follow their hearts and stay.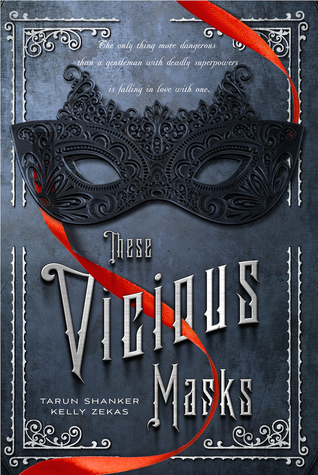 4. These Vicious Masks by Tarun Shanker and Kelly Zekas (YA historical/paranormal)
England, 1882. Evelyn is bored with society and its expectations. So when her beloved sister, Rose, mysteriously vanishes, she ignores her parents and travels to London to find her, accompanied by the dashing Mr. Kent. But they're not the only ones looking for Rose. The reclusive, young gentleman Sebastian Braddock is also searching for her, claiming that both sisters have special healing powers. Evelyn is convinced that Sebastian must be mad, until she discovers that his strange tales of extraordinary people are true—and that her sister is in graver danger than she feared.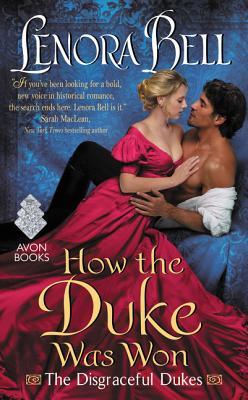 5. How the Duke Was Won by Lenora Bell (historical romance)
The pleasure of your company is requested at Warbury Park. Four lovely ladies will arrive… but only one can become a duchess.
James, the scandalously uncivilized Duke of Harland, requires a bride with a spotless reputation for a strictly business arrangement. Lust is prohibited and love is out of the question.
Four ladies. Three days. What could go wrong?
She is not like the others…
Charlene Beckett, the unacknowledged daughter of an earl and a courtesan, has just been offered a life-altering fortune to pose as her half-sister, Lady Dorothea, and win the duke's proposal. All she must do is:
* Be the perfect English rose [Ha!]
* Breathe, smile, and curtsy in impossibly tight gowns [blast Lady Dorothea's sylph-like figure]
* Charm and seduce a wild duke [without appearing to try]
* Keep said duke far, far from her heart [no matter how tempting]
When secrets are revealed and passion overwhelms, James must decide if the last lady he should want is really everything he needs. And Charlene must decide if the promise of a new life is worth risking everything . . . including her heart.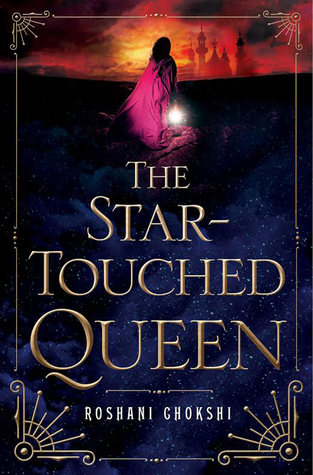 6. The Star-Touched Queen by Roshani Chokshi (YA fantasy)
Cursed with a horoscope that promises a marriage of Death and Destruction, sixteen-year-old Maya has only earned the scorn and fear of her father's kingdom. Content to follow more scholarly pursuits, her world is upheaved when her father, the Raja, arranges a wedding of political convenience to quell outside rebellions. But when her wedding takes a fatal turn, Maya becomes the queen of Akaran and wife of Amar. Yet neither roles are what she expected. As Akaran's queen, she finds her voice and power. As Amar's wife, she finds friendship and warmth.
But Akaran has its own secrets - thousands of locked doors, gardens of glass, and a tree that bears memories instead of fruit. Beneath Akaran's magic, Maya begins to suspect her life is in danger. When she ignores Amar's plea for patience, her discoveries put more than new love at risk - it threatens the balance of all realms, human and Otherworldly.
Now, Maya must confront a secret that spans reincarnated lives and fight her way through the dangerous underbelly of the Otherworld if she wants to protect the people she loves.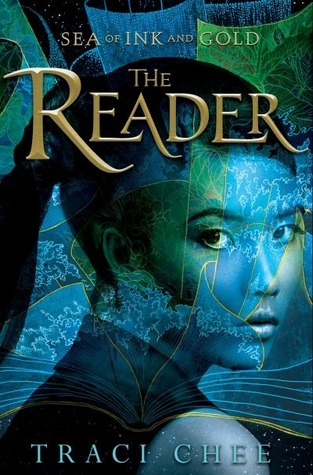 7. The Reader by Traci Chee (YA fantasy)
Sefia knows what it means to survive. After her father is brutally murdered, she flees into the wilderness with her aunt Nin, who teaches her to hunt, track, and steal. But when Nin is kidnapped, leaving Sefia completely alone, none of her survival skills can help her discover where Nin's been taken, or if she's even alive. The only clue to both her aunt's disappearance and her father's murder is the odd rectangular object her father left behind, an object she comes to realize is a book—a marvelous item unheard of in her otherwise illiterate society. With the help of this book, and the aid of a mysterious stranger with dark secrets of his own, Sefia sets out to rescue her aunt and find out what really happened the day her father was killed—and punish the people responsible.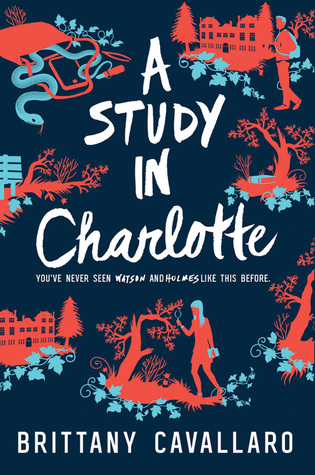 8. A Study in Charlotte by Brittany Cavallaro (YA mystery)
The last thing sixteen-year-old Jamie Watson–writer and great-great-grandson of the John Watson–wants is a rugby scholarship to Sherringford, a Connecticut prep school just an hour away from his estranged father. But that's not the only complication: Sherringford is also home to Charlotte Holmes, the famous detective's enigmatic, fiercely independent great-great-granddaughter, who's inherited not just his genius but also his vices, volatile temperament, and expertly hidden vulnerability. Charlotte has been the object of his fascination for as long as he can remember–but from the moment they meet, there's a tense energy between them, and they seem more destined to be rivals than anything else.
Then a Sherringford student dies under suspicious circumstances ripped straight from the most terrifying of the Holmes stories, and Jamie and Charlotte become the prime suspects. Convinced they're being framed, they must race against the police to conduct their own investigation. As danger mounts, it becomes clear that nowhere is safe and the only people they can trust are each other.