FAVORITE READ OF THE MONTH...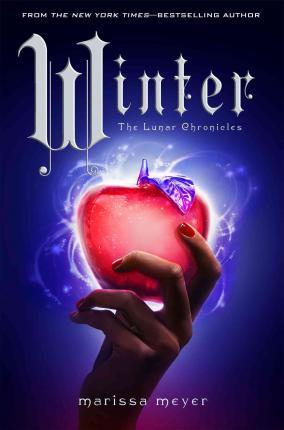 Princess Winter is admired by the Lunar people for her grace and kindness, and despite the scars that mar her face, her beauty is said to be even more breathtaking than that of her stepmother, Queen Levana.

Winter despises her stepmother, and knows Levana won't approve of her feelings for her childhood friend—the handsome palace guard, Jacin. But Winter isn't as weak as Levana believes her to be and she's been undermining her stepmother's wishes for years. Together with the cyborg mechanic, Cinder, and her allies, Winter might even have the power to launch a revolution and win a war that's been raging for far too long.

Can Cinder, Scarlet, Cress, and Winter defeat Levana and find their happily ever afters?

BOOKS READ...
Winter by Marissa Meyer (YA science fiction) -- 5 Stars
Sweetest Scoundrel by Elizabeth Hoyt (historical romance) -- 4.5 Stars
The Sport of Baronets by Theresa Romain (historical romance) -- 4 Stars
The Single Undead Moms Club by Molly Harper (historical romance) -- 4 Stars
Promises in Death by JD Robb (romantic suspense) -- 4 Stars
Winter Wonderland by Heidi Cullinan (M/M contemporary) -- 4 Stars
Dukes Are Forever by Anna Harrington (historical romance) -- 3.75 Stars
Throne of Glass by Sarah J. Maas (YA fantasy) -- 3.5 Stars
Real World by Amy Jo Cousins (M/M contemporary) -- 3.5 Stars
Rebound Remedy by Christine d'Abo (M/M contemporary) -- 3.5 Stars
REVIEWS PUBLISHED...
MEMES PUBLISHED...
Top Ten Tuesday
Theme Thursday
MISCELLANEOUS...
READING CHALLENGE UPDATES...
BOOKS ADDED TO MY TBR SHELF (Print, Digital, ARCs)...