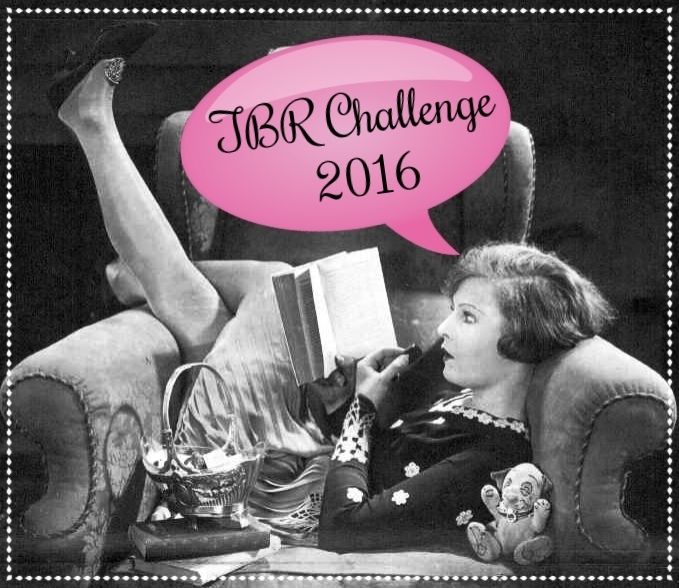 Hosted by Wendy the Super Librarian. What is the TBR Challenge?
Once a month participants pulls a long-neglected book out of their TBR (To-Be-Read) piles, read it, and provide "commentary" on that book on the 3rd Wednesday of the month. Commentary on your chosen read can happen anywhere online: your blog, Facebook, Twitter, GoodReads etc. You can sign up
here
.
Commentary "due dates" and themes for next year are below.
January 20 - We Love Short Shorts! (category romance, short stories, novella etc.)
February 17- Series Catch-Up (a book from a series you are behind on)
March 16 - Recommended Read (a book that was recommended to you)
April 20 - Contemporary
May 18 - Something Different (outside your comfort zone, unusual setting, non-romance etc.)
June 15 - Favorite Trope (a favorite theme - amnesia? secret baby? fairy tale? friends-to-lovers? etc.)
July 20 - Award Nominee or Winner (links to past RITA finalists and winners TBA)
August 17 - Kicking It Old School (publication date 10 years or older)
September 21 - Random Pick (a built-in off-theme month - go where your mood takes you!)
October 19 - Paranormal or Romantic Suspense
November 16 - Historical
December 21 - Holiday Themes
For my reading challenges, I always like to create a preliminary list of books that I want to complete. I usually like to look back at the end of the year and see how accurate my predictions were.
For this particular challenge, I am going to list out a few possibilities for each theme. Last year I focused only on print books that were on my shelf so this year I'm going to turn my attention to my ever-growing "pile" of unread books on my e-reader.
January 20- We Love Short Shorts!
How to Catch a Wild Viscount by Tessa Dare
Dark Craving by Donna Grant
Before the Kiss by Jayne Fresina
February 17- Series Catch-Up
Opposition by Jennifer L. Armentrout
I've Got My Duke to Keep Me Warm by Kelly Bowen
Second Grave on the Left by Darynda Jones
Archangel's Consort by Nalini Singh
March 16 - Recommended Read
A Hint of Frost by Hailey Edwards
On the Jellicoe Road by Melina Marchetta
The Bronze Horseman by Paullina Simons
A Vision of Light by Judith Merkle Riley
April 20 - Contemporary
Anyone But You by Jennifer Crusie
Sins & Needles by Karina Halle
Hot Stuff by Carly Phillips
Something Like Normal by Trish Doller
May 18 - Something Different
Black Widow: The Name of the Rose by Marjorie M. Liu
The Siren by Tiffany Reisz
The Last Hour of Gann by R. Lee Smith
Beyond Shame by Kit Rocha
June 15 - Favorite Trope (Unrequited Love)
The Heir by Grace Burrowes
That Scandalous Summer by Meredith Duran
The Wedding Journey by Carla Kelly
The Defiant Hero by Suzanne Brockmann
July 20 - Award Nominee or Winner
Simply Irresistible by Jill Shalvis
Silent in the Grave by Deanna Raybourn
A Wanted Man by Susan Kay Law
Brazen Angel by Elizabeth Boyle
August 17 - Kicking It Old School
Cotillion by Georgette Heyer
The Windflower by Laura London
An Accidental Goddess by Linnea Sinclair
The Thief by Megan Whalen Turner
September 21 - Random Pick
The Song of Achilles by Madeline Miller
Snowball in Hell by Josh Lanyon
Beguilement by Lois McMaster Bujold
The Rosie Project by Graeme Simsion
October 19 - Paranormal or Romantic Suspense
North of Need by Laura Kaye
Lord of the Vampires by Gena Showalter
Nice Dragons Finish Last by Rachel Aaron
Kindling the Moon by Jenn Bennett
November 16 - Historical
Rules of an Engagement by Suzanne Enoch
The Lotus Palace by Jeannie Lin
Like No Other Lover by Julie Anne Long
A Secret in Her Kiss by Anna Randol
December 21 - Holiday Themes
Married for Christmas by Noelle Adams
Lighting the Flames by Sarah Wendell
A Christmas Gone Perfectly Wrong by Cecilia Grant
What Happens At Christmas by Victoria Alexander