This is part of a feature where I focus on a specific theme (or trope) that I have found in my years as a voracious reader/blogger. I love finding commonalities between my favorite books and how that helps define me as a reader.

Please note this is not meant to be a comprehensive list. I am just picking a few examples of this trope. So, if you have a favorite example of this theme, let me know about it in the comments. I'm always on the lookout for more books to be added to my wishlist.
PRETEND RELATIONSHIPS
These are all stories where the hero/heroine or hero/hero decide to pretend to have a relationship, engagement, or marriage in order to achieve some type of goal. And, since this is Romancelandia, things get complicated when true feelings start to appear in the fake relationship.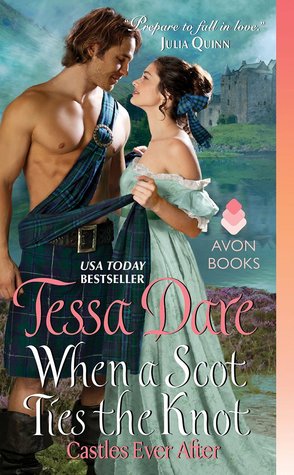 When a Scot Ties the Knot by Tessa Dare
On the cusp of her first London season, Miss Madeline Gracechurch was shyly pretty and talented with a drawing pencil, but hopelessly awkward with gentlemen. She was certain to be a dismal failure on the London marriage mart. So Maddie did what generations of shy, awkward young ladies have done: she invented a sweetheart.
A Scottish sweetheart. One who was handsome and honorable and devoted to her, but conveniently never around. Maddie poured her heart into writing the imaginary Captain MacKenzie letter after letter … and by pretending to be devastated when he was (not really) killed in battle, she managed to avoid the pressures of London society entirely.
Until years later, when this kilted Highland lover of her imaginings shows up in the flesh. The real Captain Logan MacKenzie arrives on her doorstep—handsome as anything, but not entirely honorable. He's wounded, jaded, in possession of her letters… and ready to make good on every promise Maddie never expected to keep.
The Duke and I by Julia Quinn
By all accounts, Simon Basset is on the verge of proposing to his best friend's sister, the lovely—and almost-on-the-shelf—Daphne Bridgerton. But the two of them know the truth—it's all an elaborate plan to keep Simon free from marriage-minded society mothers. And as for Daphne, surely she will attract some worthy sutiors now that it seems a duke has declared her desirable.
But as Daphne waltzes across ballroom after ballroom with Simon, it's hard to remember that their courtship is a complete sham. Maybe it's his devilish smile, certainly it's the way his eyes seem to burn every time he looks at her… but somehow Daphne is falling for the dashing duke… for real! And now she must do the impossible and convince the handsome rogue that their clever little scheme deserves a slight alteration, and that nothing makes quite as much sense as falling in love…
A Summer to Remember by Mary Balogh
Kit Butler is cool, dangerous, one of London's mostinfamous bachelors—marriage is the last thing on his mind. But Kit's family has other plans. Desperate to thwart his father's matchmaking, Kit needs a bride...fast. Enter Miss Lauren Edgeworth.
A year after being abandoned at the altar, Lauren has determined that marriage is not for her. When these two fiercely independent souls meet, sparks fly—and a deal is hatched. Lauren will masquerade as Kit's intended if he agrees to provide a passionate, adventurous, unforgettable summer. When summer ends, she will break off the engagement, rendering herself unmarriageable and leaving them both free.
Everything is going perfectly—until Kit does the unthinkable: He begins to fall in love. A summer to remember is not enough for him. But how can he convince Lauren to be his...for better, for worse, for the rest of their lives?
The Truth About Lord Stoneville by Sabrina Jeffries
In the two decades since a tragic "accident" took the lives of his parents, Oliver Sharpe, the Marquess of Stoneville, has survived the scandal surrounding that fateful night by living as an unrepentant rakehell. And with his grandmother vowing to disinherit him if he doesn't settle down and wed, he plans to fulfill the bargain in true Sharpe style—by bringing home a fake fiancée from a brothel! But his scheme is derailed when he rescues an American beauty in a dire predicament instead.

Maria Butterfield came to London to track down her groom-to-be, who's gone missing, but her engagement won't stop Oliver from getting what he wants: her, in his bed. His rebellious masquerade may call his grandmother's bluff, but it's soon made all too real—by a love that tempts him to be a hellion no more.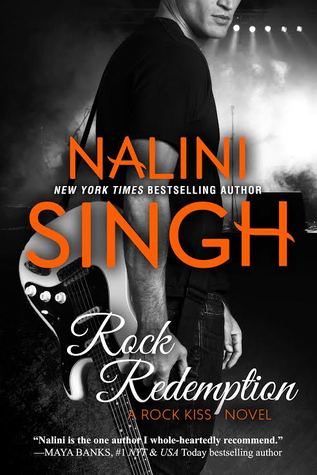 Rock Redemption by Nalini Singh
Kit Devigny could have loved rock guitarist Noah St. John. Their friendship burned with the promise of intense passion and searing tenderness…until the night Noah deliberately shattered her heart.
Noah knows he destroyed something precious the night he chose to betray Kit, but he'd rather she hate him than learn his darkest secret. All he has left is his music. It's his saving grace, but it doesn't silence the voices that keep him up at night. Chasing oblivion through endless one-night-stands, he earns a few hours' sleep and his bad boy reputation.
When a media error sees Noah and Kit dubbed the new "it" couple, Kit discovers her chance at the role of a lifetime hinges on riding the media wave. Wanting—needing—to give Kit this, even if he can't give her everything, Noah agrees to play the adoring boyfriend. Only the illusion is suddenly too real, too painful, too beautiful…and it may be too late for the redemption of Noah St. John.
One Week Girlfriend by Monica Murphy
Temporary. That one single word best describes my life these last few years. I'm working at a temporary job until I can finally break free. I'm my little brother's temporary mother since our mom doesn't give a crap about either of us. And I'm that temporary girl all the guys want to get with because I give it up so easily. According to the rumors, at least.
But now I'm the temporary girlfriend of Drew Callahan, college football legend and all around golden guy. He's beautiful, sweet—and he's hiding way more secrets than I am. He's brought me into this fake life where everyone seems to hate me. And everyone seems to want something from him. The only thing he seems to want though is…
Me. I don't know what to believe anymore. All I know is, I think Drew needs me. And I want to be there for him. Forever.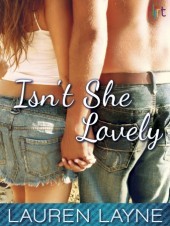 Isn't She Lovely by Lauren Layne
Stephanie Kendrick gave up her whole summer to ace her NYU film school screenwriting course, so she's pissed to be stuck with a preppy, spoiled frat boy as her writing partner. Then again, with her piercings, black-rimmed eyes, and Goth wardrobe, Stephanie isn't exactly Ethan Price's type, either. He's probably got his eye on some leggy blonde with a trust fund... or does he?
As the summer scene kicks off in the Hamptons, Ethan is desperate to make his snobbish mother forget the pedigreed girl who broke his heart. While Stephanie's a stretch as a decoy, the right makeover and a pastel cardigan just might do the trick. She may not love the idea of playing Ethan's brainless Barbie girlfriend, but the free rent and luxurious digs make a tempting offer. So does the promise of a ready-made screenplay idea inspired by their charade.
But when Stephanie steps into Ethan's privileged world, the "acting" begins to feel all too real. The kissing and touching that were intended to fool the Hamptons crowd wind up manipulating "them." And Stephanie faces a question she's too afraid to ask: Is Ethan falling for the real her or for the dolled-up princess he wants to see?
You Don't Have to Say You Love Me by Sarra Manning
Sweet, bookish Neve Slater always plays by the rules and the number one rule is that good-natured fat girls like her don't get guys like gorgeous, handsome William, heir to Neve's heart since university. But William's been in LA for three years, and Neve's been slimming down and re-inventing herself so that when he returns, he'll fall head over heels in love with the new, improved her.
So she's not that interested in other men. Until her sister Celia points out that if Neve wants William to think she's an experienced love-goddess and not the fumbling, awkward girl he left behind, then she'd better get some, well, experience.
What Neve needs is someone to show her the ropes, someone like Celia's colleague Max. Wicked, shallow, sexy Max. And since he's such a man-slut, and so not Neve's type, she certainly won't fall for him. Because William is the man for her... right?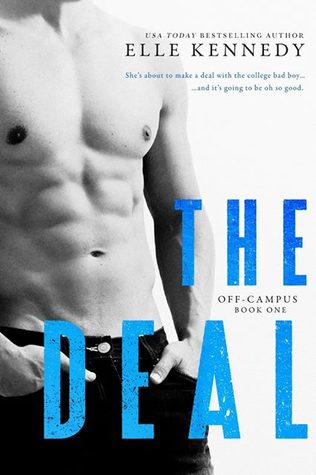 The Deal by Elle Kennedy
She's about to make a deal with the college bad boy...

Hannah Wells has finally found someone who turns her on. But while she might be confident in every other area of her life, she's carting around a full set of baggage when it comes to sex and seduction. If she wants to get her crush's attention, she'll have to step out of her comfort zone and make him take notice... even if it means tutoring the annoying, childish, cocky captain of the hockey team in exchange for a pretend date.

...and it's going to be oh so good.

All Garrett Graham has ever wanted is to play professional hockey after graduation, but his plummeting GPA is threatening everything he's worked so hard for. If helping a sarcastic brunette make another guy jealous will help him secure his position on the team, he's all for it. But when one unexpected kiss leads to the wildest sex of both their lives, it doesn't take long for Garrett to realize that pretend isn't going to cut it. Now he just has to convince Hannah that the man she wants looks a lot like him.
Heaven, Texas by Susan Elizabeth Phillips
Come heck or high water, Gracie Snow is determined to drag the legendary ex-jock Bobby Tom Denton back home to Heaven, Texas, to begin shooting his first motion picture. Despite his dazzling good looks and killer charm, Bobby Tom has reservations about being a movie star -- and no plans to cooperate with a prim and bossy Ohio wallflower whom he can't get off his mind or out of his life. Instead, the hell-raising playboy decides to make her over from plain Jane to Texas wildcat.
But nothing's more dangerous than a wildcat with an angel's heart in a town too small for a bad boy to hide. And all hell breaks loose when two unforgettable people discover love, laughter, passion -- and a match that can only be made in Heaven.
Lonely Hearts by Heidi Cullinan
With the quiet help of his wealthy family, Sebastian "Baz" Acker has successfully kept his painful past at bay. But as the end of college draws near, his friends—his buffer zone—are preparing to move on, while his own life is at a crippling standstill.With loneliness bearing down on him, Baz hooks up—then opens up—with Elijah Prince, the guy Baz took a bullet for last year. The aftershocks of their one-night stand leave giant cracks in Baz's carefully constructed armor. For the first time, the prospect isn't terrifying.
Accustomed to escaping his demons by withdrawing into his imagination, Elijah isn't used to having a happy herd of friends. He's even less comfortable as the object of a notorious playboy's affections. Yet all signs seem to indicate this time happiness might be within his grasp. When Baz's mother runs for a highly sought-after public office, the media hounds drag Baz's and Elijah's pasts into the light. In the blinding glare, Baz and Elijah face the ultimate test: discovering if they're stronger together…or apart.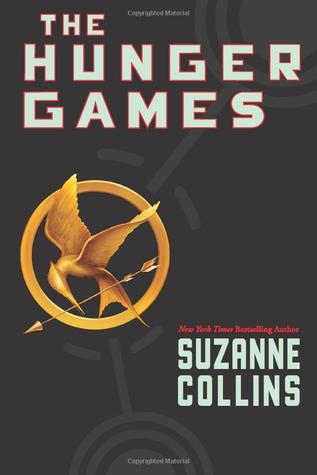 The Hunger Games by Suzanne Collins
Winning will make you famous. Losing means certain death.
The nation of Panem, formed from a post-apocalyptic North America, is a country that consists of a wealthy Capitol region surrounded by 12 poorer districts. Early in its history, a rebellion led by a 13th district against the Capitol resulted in its destruction and the creation of an annual televised event known as the Hunger Games. In punishment, and as a reminder of the power and grace of the Capitol, each district must yield one boy and one girl between the ages of 12 and 18 through a lottery system to participate in the games. The 'tributes' are chosen during the annual Reaping and are forced to fight to the death, leaving only one survivor to claim victory.
When 16-year-old Katniss's young sister, Prim, is selected as District 12's female representative, Katniss volunteers to take her place. She and her male counterpart Peeta, are pitted against bigger, stronger representatives, some of whom have trained for this their whole lives. , she sees it as a death sentence. But Katniss has been close to death before. For her, survival is second nature.