Beauty by Robin McKinley (YA fantasy) --
$1.99
Amazon
--
B&N
--
Kobo
--
Google Play
A strange imprisonment
Beauty has never liked her nickname. She is thin and awkward; it is her two sisters who are the beautiful ones. But what she lacks in looks, she can perhaps make up for in courage.
When her father comes home with the tale of an enchanted castle in the forest and the terrible promise he had to make to the Beast who lives there, Beauty knows she must go to the castle, a prisoner of her own free will. Her father protests that he will not let her go, but she answers, "Cannot a Beast be tamed?"
**I gave it 5 stars and it is one of the books that, I believe, started my love for fairy tale retellings.
Lady Sarah's Sinful Desires (Secrets at Thornhill Manor #1) by Sophie Barnes (historical romance) --
$1.99
Amazon
--
B&N
--
Kobo
--
Google Play
--
All Romance
Welcome to Thorncliff Manor, where London's elite mix, mingle, and may even find their heart's desire...
There are thousands of things Christopher, Viscount Spencer, would rather do than hunt for a bride, especially since experience has taught him that women are not to be trusted. Then he finds the intriguing Lady Sarah scrambling around in Thorncliff's conservatory and he is instantly charmed by her passionate nature. But why is she so intent on avoiding him?
Lady Sarah would make the perfect bride for a peer—if not for a tarnished past that she's hiding from the ton. A stay at Thorncliff Manor was meant to help her plan for her future, not fall in love. Yet Christopher's kisses are irresistible, his gallantry enticing. When her secret stands to be revealed, will the truth ruin their dreams of happiness?
**I love house party romances so I may give this a try though I am hesitant about the hero being mistrusting of women.
A Night to Surrender (Spindle Cove #1) by Author (genre) --
$1.99
Amazon
--
B&N
--
Kobo
--
Google Play
--
All Romance
Spindle Cove is the destination of choice for certain types of well-bred young ladies: the painfully shy, young wives disenchanted with matrimony, and young girls too enchanted with the wrong men; it is a haven for those who live there.

Victor Bramwell, the new Earl of Rycliff, knows he doesn't belong here. So far as he can tell, there's nothing in this place but spinsters... and sheep. But he has no choice, he has orders to gather a militia. It's a simple mission, made complicated by the spirited, exquisite Susanna Finch—a woman who is determined to save her personal utopia from the invasion of Bram's makeshift army.

Susanna has no use for aggravating men; Bram has sworn off interfering women. The scene is set for an epic battle... but who can be named the winner when both have so much to lose?
**I gave this book 5 stars and you can read my review here. I loved the unorthodox setting and how well the couple worked together.
Nine Rules to Break When Romancing a Rake (Love by Numbers #1) by Sarah MacLean (historical romance) --
$2.99
Amazon
--
B&N
--
Kobo
--
Google Play
--
All Romance
A lady does not smoke cheroot. She does not ride astride. She does not fence or attend duels. She does not fire a pistol, and she never gambles at a gentlemen's club.
Lady Calpurnia Hartwell has always followed the rules, rules that have left her unmarried—and more than a little unsatisfied. And so she's vowed to break the rules and live the life of pleasure she's been missing.
But to dance every dance, to steal a midnight kiss—to do those things, Callie will need a willing partner. Someone who knows everything about rule-breaking. Someone like Gabriel St. John, the Marquess of Ralston—charming and devastatingly handsome, his wicked reputation matched only by his sinful smile.
If she's not careful, she'll break the most important rule of all—the one that says that pleasure-seekers should never fall hopelessly, desperately in love.
**This is Sarah MacLean's debut historical romance and I really enjoyed it. I loved the heroine's journey and how much the hero helped her achieve her dream.
The Perils of Pleasure (Pennyroyal Green #1) by Julie Anne Long (historical romance) --
$1.99
Amazon
--
B&N
--
Kobo
--
Google Play
--
All Romance
His life is in her hands...
She's willing to be fearless for a price...but what if the cost is her heart?
A rescued rogue...
Scandal has rocked the city of London. Colin Eversea, a handsome, reckless unapologetic rogue is sentenced to hang for murder and, inconveniently for him, the only witness to the crime disappears. Then again, throughout history, the Everseas have always managed to cheat fate in style: Colin is snatched from the gallows by a beautiful, clever mercenary.
A captivating captor...
Cool-headed, daring Madeleine Greenway is immune to Colin's vaunted charm. Her mission is not to rescue Colin but to kidnap him, and to be paid handsomely for it. But when it becomes clear that whoever wants Colin alive wants Madeline dead, the two become uneasy allies in a deadly race for truth. Together, they'll face great danger—and a passion neither can resist.
**The beginning of the super popular Pennyroyal Green series. I haven't read this book, but I've tried other JAL stories and enjoyed them.
Neanderthal Seeks Human (Knitting in the City #1) by Penny Reid (contemporary romance) --
FREE
Amazon
--
B&N
--
Kobo
There are three things you need to know about Janie Morris: 1) She is incapable of engaging in a conversation without volunteering TMTI (Too Much Trivial Information), especially when she is unnerved, 2) No one unnerves her more than Quinn Sullivan, and 3) She doesn't know how to knit.
After losing her boyfriend, apartment, and job in the same day, Janie Morris can't help wondering what new torment fate has in store. To her utter mortification, Quinn Sullivan- aka Sir McHotpants- witnesses it all then keeps turning up like a pair of shoes you lust after but can't afford. The last thing she expects is for Quinn- the focus of her slightly, albeit harmless, stalkerish tendencies- to make her an offer she can't refuse.
**I gave this 4 stars and you can find my review here. I thoroughly enjoyed the quirky heroine and comedic timing of the romance.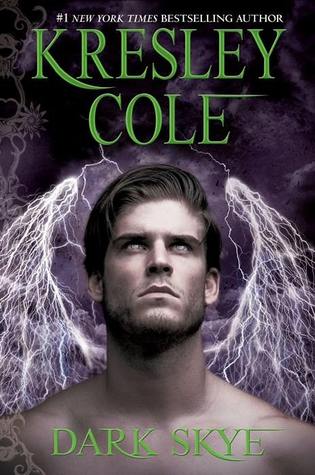 Dark Skye (Immortals After Dark #14) by Kresley Cole (paranormal romance) --
$1.99
Amazon
--
B&N
--
Kobo
--
Google Play
ETERNAL OBSESSION
As a boy, Thronos, prince of Skye Hall, loved Lanthe, a mischievous Sorceri girl who made him question everything about his Vrekener clan. But when the two got caught in the middle of their families' war, tragedy struck, leaving Thronos and Lanthe bitter enemies. Though centuries have passed, nothing can cool his seething need for the beautiful enchantress who scarred his body—and left an even deeper impression on his soul.
ENDLESS YEARNING
Lanthe, a once-formidable sorceress struggling to reclaim her gifts, searches for love and acceptance with all the wrong immortal suitors. But she's never forgotten Thronos, the magnificent silver-eyed boy who protected her until she was ripped from the shelter of his arms. One harrowing night changed everything between them. Now he's a notorious warlord with a blood vendetta against Lanthe, hunting her relentlessly.
CAN THE HEAT OF DESIRE BURN BRIGHTER THAN VENGEANCE?
With their families locked in conflict and battles raging all around them, will Thronos and Lanthe succumb to the brutal chaos that threatens everything they cherish? Or will the fragile bond they formed so long ago spark a passion strong enough to withstand even the darkest doubts?
**I gave this book 4 stars and you can read my review here. I loved everything about this book except I thought the ending was too abrupt.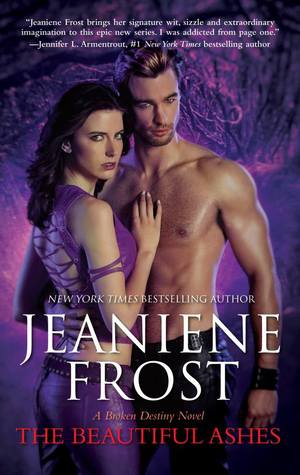 The Beautiful Ashes (Broken Destiny #1) by Jeaniene Frost (NA paranormal) --
$1.99
Amazon
--
B&N
--
Kobo
--
Google Play
Sometimes, falling in love really is the end of the world…

Ivy has always seen things that she cannot explain. Strange things. Otherworldly things. But when her sister goes missing, Ivy discovers the truth is far worse—her hallucinations are real, and her sister is imprisoned in a realm beyond Ivy's reach. The one person who can help her is the dangerously attractive rebel who's bound by an ancient legacy to betray her.
The fate Adrian has fought to escape is here – but he never expected the burning need he feels for Ivy. With destiny on one side and desire on the other, Adrian must help Ivy search for the powerful relic that can save her sister. Yet he knows what Ivy doesn't: the truth about her own destiny, and a war that could destroy the world. Sooner or later, it will be Ivy on one side, Adrian on the other, and nothing but ashes in between…
**I loved Frost's Night Huntress series and am enjoying her Night Prince books. I am interested in how her voice translates to a slightly younger audience.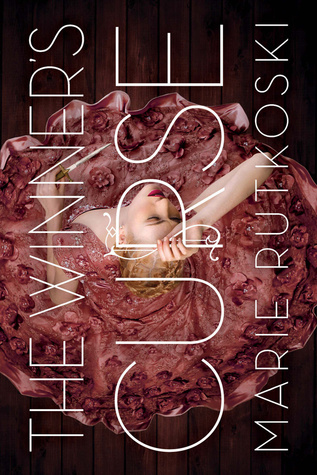 The Winner's Curse (Winner's Trilogy #1) by Marie Rutkoski (YA fantasy) --
$2.99
Amazon
--
B&N
--
Kobo
--
Google Play
Winning what you want may cost you everything you love...

As a general's daughter in a vast empire that revels in war and enslaves those it conquers, seventeen-year-old Kestrel has two choices: she can join the military or get married. But Kestrel has other intentions.

One day, she is startled to find a kindred spirit in a young slave up for auction. Arin's eyes seem to defy everything and everyone. Following her instinct, Kestrel buys him—with unexpected consequences. It's not long before she has to hide her growing love for Arin.

But he, too, has a secret, and Kestrel quickly learns that the price she paid for a fellow human is much higher than she ever could have imagined.
**I gave this book 4.5 stars and you can read my review here. I loved the power struggle between the two protagonists and the Ancient Greek/Roman-like setting.