This is part of a feature where I focus on a specific theme (or trope) that I have found in my years as a voracious reader/blogger. I love finding commonalities between my favorite books and how that helps define me as a reader.

Please note this is not meant to be a comprehensive list. I am just picking a few examples of this trope. So, if you have a favorite example of this theme, let me know about it in the comments. I'm always on the lookout for more books to be added to my wishlist.
MAKEOVERS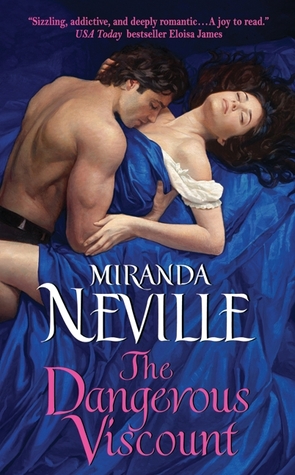 The Dangerous Viscount by Miranda Neville (historical romance)
I gave it 4 stars.
Lady Diana Fanshawe's impeccable bloodline doesn't stop society from laughing at the antics of her eccentric family. She knows a proper marriage is her one chance to make her way in the world—which is precisely why shewill marry Lord Blakeney, though she's certain she'll never love him. But then she's kissed by the brilliant and unconventional Sebastian, Viscount Iverley . . . and her well-laid plans tumble into disarray.
Sebastian wants absolutely nothing to do with love or marriage. But when he arrives at his hated cousin Blakeney's house party, Sebastian is smitten by the tantalizing Diana. But Diana is "the marrying kind," and Sebastian has no wish to risk his freedom—though the passion between them is hard to resist. Should the lady follow her heart in an attempt to win Iverley's, though it seems hardened against her—or should she sacrifice her love for respectability?
Love and Other Scandals by Caroline Linden (historical romance)
I gave it 3.5 stars.
Joan Bennet is tired of being a wallflower. Thanks to some deliciously scandalous—and infamous—stories, she has a pretty good idea of what she's missing as a spinster. Is even a short flirtation too much to ask for?
Tristan, Lord Burke, recognizes Joan at once for what she is: trouble. Not only is she his best friend's sister, she always seems to catch him at a disadvantage. The only way he can win an argument is by kissing her senseless. He'd give anything to get her out of her unflattering gowns. But either one of those could cost him his bachelor status, which would be dreadful—wouldn't it?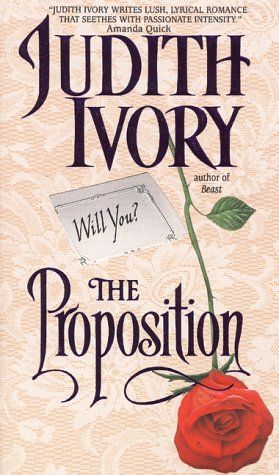 The Proposition by Judith Ivory (historical romance)
I gave it 4 stars.
No man, gentleman or otherwise, has ever looked at Lady Edwina Bollash the way the brash, handsome man standing before her is doing now. Edwina has accepted the challenge to transform incorrigible Mick Tremore into a gentleman in just six weeks. And although the linguist is sure she can rise to the task, she isn't at all certain she won't swoon under his frankly sensuous gaze before her job is done.
Mick has lived outside of London society long enough to know that appearances can be deceiving. Edwina might look all buttoned up—the perfect English lady—but there is unleashed passion existing just below her placid facade (not to mention a great pair of legs!). And as she prepares him to take his place in society, Mick prepares Edwina to take her place in his heart...and in his bed.
Your Wicked Ways by Eloisa James (historical romance)
I gave it 4 stars.
Helene, the Countess Godwin, knows there is nothing more unbearably tedious than a virtuous woman. After all, she's been one for ten long years while her scoundrel of a husband lives with strumpets and causes scandal after scandal. So she decides it's time for a change -- she styles her hair in the newest, daring mode, puts on a shockingly transparent gown, and goes to a ball like Cinderella, hoping to find a prince charming to sweep her off her feet...and into his bed.
But instead of a prince, she finds only her own volatile, infuriatingly handsome...husband, Rees, the Earl Godwin. They'd eloped to Gretna Green in a fiery passion, but passion can sometimes burn too hot to last. But now, Rees makes her a brazen offer, and Helene decides to become his wife again...but not in name only. No, this time she decides to be very, very wicked indeed.
My Fair Concubine by Jeannie Lin (historical romance)
I gave it 3.5 stars.
The Nobleman Who Turned a Tea Girl Into a Princess...
Yan Ling tries hard to be servile—it's what's expected of a girl of her class. Being intelligent and strong-minded, she finds it a constant battle.

Proud Fei Long is unimpressed by her spirit—until he realizes she's the answer to his problems. He has to deliver the emperor a "princess." In two months can he train a tea girl to pass as a noblewoman? Yet it's hard to teach good etiquette when all Fei Long wants to do is break it, by taking this tea girl for his own...
Heaven, Texas by Susan Elizabeth Phillips (contemporary romance)
I gave it 5 stars.
Come heck or high water, Gracie Snow is determined to drag the legendary ex-jock Bobby Tom Denton back home to Heaven, Texas, to begin shooting his first motion picture. Despite his dazzling good looks and killer charm, Bobby Tom has reservations about being a movie star -- and no plans to cooperate with a prim and bossy Ohio wallflower whom he can't get off his mind or out of his life. Instead, the hell-raising playboy decides to make her over from plain Jane to Texas wildcat.
But nothing's more dangerous than a wildcat with an angel's heart in a town too small for a bad boy to hide. And all hell breaks loose when two unforgettable people discover love, laughter, passion -- and a match that can only be made in Heaven.
Halfway to the Grave by Jeaniene Frost (urban fantasy)
I gave it 5 stars.
Half-vampire Catherine Crawfield is going after the undead with a vengeance, hoping that one of these deadbeats is her father - the one responsible for ruining her mother's life. Then she's captured by Bones, a vampire bounty hunter, and is forced into an unholy partnership.
In exchange for finding her father, Cat agrees to train with the sexy night stalker until her battle reflexes are as sharp as his fangs. She's amazed she doesn't end up as his dinner - are there actually good vampires? Pretty soon Bones will have her convinced that being half-dead doesn't have to be all bad. But before she can enjoy her newfound status as kick-ass demon hunter, Cat and Bones are pursued by a group of killers. Now Cat will have to choose a side . . . and Bones is turning out to be as tempting as any man with a heartbeat.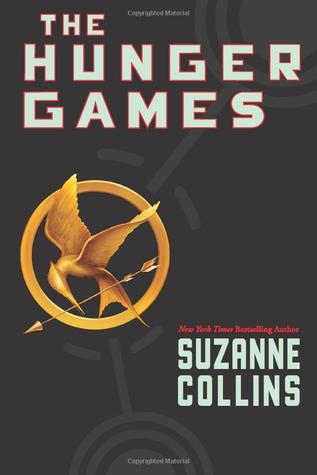 The Hunger Games by Suzanne Collins (YA dystopian)
I gave it 5 stars.
The nation of Panem, formed from a post-apocalyptic North America, is a country that consists of a wealthy Capitol region surrounded by 12 poorer districts. Early in its history, a rebellion led by a 13th district against the Capitol resulted in its destruction and the creation of an annual televised event known as the Hunger Games. In punishment, and as a reminder of the power and grace of the Capitol, each district must yield one boy and one girl between the ages of 12 and 18 through a lottery system to participate in the games. The 'tributes' are chosen during the annual Reaping and are forced to fight to the death, leaving only one survivor to claim victory.
When 16-year-old Katniss's young sister, Prim, is selected as District 12's female representative, Katniss volunteers to take her place. She and her male counterpart Peeta, are pitted against bigger, stronger representatives, some of whom have trained for this their whole lives. , she sees it as a death sentence. But Katniss has been close to death before. For her, survival is second nature.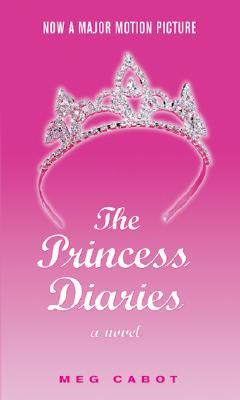 The Princess Diaries by Meg Cabot (YA contemporary)
I gave it 5 stars.
Mia Thermopolis is pretty sure there's nothing worse than being a five-foor-nine, flat-chested freshman, who also happens to be flunking Algebra. Is she ever in for a surprise.
First Mom announces that she's dating Mia's Algebra teacher. Then Dad has to go and reveal that he is the crown prince of Genovia. And guess who still doesn't have a date for the Cultural Diversity Dance?
UPCOMING THEMES
Animals -- September 17th
Tearjerkers -- September 24th
Courtesans -- October 1st