Historical Romance
Kate Westbrook has dreams far bigger than romance. Love won't get her into London's most consequential parties, nor prevent her sisters from being snubbed and looked down upon—all because their besotted father unadvisedly married an actress. But a noble husband for Kate would deliver a future most suited to the granddaughter of an earl. Armed with ingenuity, breathtaking beauty, and the help of an idle aunt with connections, Kate is poised to make her dreams come true. Unfortunately, a familiar face—albeit a maddeningly handsome one—appears bent on upsetting her scheme.
Implored by Kate's worried father to fend off the rogues eager to exploit his daughter's charms, Nick Blackshear has set aside the torch he's carried for Kate in order to do right by his friend. Anyway, she made quite clear that his feelings were not returned—though policing her won't abate Nick's desire. Reckless passion leads to love's awakening, but time is running out. Kate must see for herself that the charms of high society are nothing compared to the infinite sweet pleasures demanded by the heart.
A LILY AMONG THORNS by Rose Lerner ($0.99)
Historical Romance
Lady Serena Ravenshaw is one of London's most prosperous women, but she's never forgotten the misery that set her on the path to success. Nor has she forgotten the drunken young gentleman who gave her the means to start her long, tortuous climb out of the gutter.
When he knocks on the door of the Ravenshaw Arms to ask her help in retrieving a stolen family heirloom, she readily agrees to help, and to let him stay rent-free. After all, Serena prefers debts to fall in her favor.
Still grieving the death of his twin brother, Solomon Hathaway just wanted to be left alone in his dye-making shop—until his highborn uncle sends him to the infamous Lady Serena to scour London's underworld for the missing bauble.
He's shocked to discover she's the same bedraggled waif to whom he once gave his entire quarterly allowance. Yet as they delicately tread common ground, they must negotiate a treacherous world of crime, espionage and betrayal before they can learn to trust—and love—again.
EXCLUSIVELY YOURS by Shannon Stacey ($0.99)
Contemporary Romance
When Keri Daniels' editor finds out she has previous carnal knowledge of reclusive bestselling author Joe Kowalski, she gives Keri a choice: get an interview or get a new job.
Joe's never forgotten the first girl to break his heart, so he's intrigued to hear Keri's back in town--and looking for him. Despite his intense need for privacy, he'll grant Keri an interview if it means a chance to finish what they started in high school.
He proposes an outrageous plan--for every day she survives with his family on their annual camping and four-wheeling trip, Keri can ask one question. Keri agrees; she's worked too hard to walk away from her career.
But the chemistry between them is still as potent as the bug spray, Joe's sister is out to avenge his broken heart and Keri hasn't ridden an ATV since she was ten. Who knew a little blackmail, a whole lot of family and some sizzling romantic interludes could make Keri reconsider the old dream of Keri & Joe 2gether 4ever.
Young Adult Horror
R is a young man with an existential crisis--he is a zombie. He shuffles through an America destroyed by war, social collapse, and the mindless hunger of his undead comrades, but he craves something more than blood and brains. He can speak just a few grunted syllables, but his inner life is deep, full of wonder and longing. He has no memories, no identity, and no pulse. Just dreams.

After experiencing a teenage boy's memories while consuming his brain, R makes an unexpected choice that begins a tense, awkward, and strangely sweet relationship with the victim's human girlfriend. Julie is a burst of vibrant color in the otherwise dreary and gray landscape that R lives in. His decision to protect her will transform not only R, but his fellow Dead, and perhaps their whole lifeless world...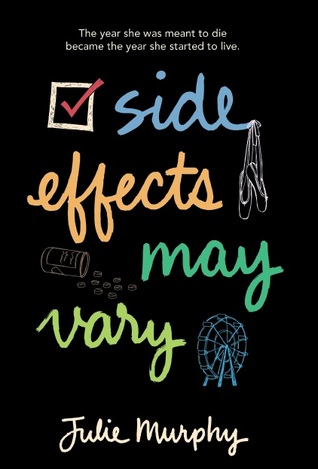 SIDE EFFECTS MAY VARY by Julie Murphy ($1.99)
Young Adult Contemporary
When sixteen-year-old Alice is diagnosed with leukemia, her prognosis is grim. To maximize the time she does have, she vows to spend her final months righting wrongs—however she sees fit. She convinces her friend Harvey, who she knows has always had feelings for her, to help her with a crazy bucket list that's as much about revenge (humiliating her ex-boyfriend and getting back at her archnemesis) as it is about hope (doing something unexpectedly kind for a stranger). But just when Alice's scores are settled, she goes into remission.
Now Alice is forced to face the consequences of all that she's said and done, as well as her true feelings for Harvey. But has she caused irreparable damage to the people around her—and to the one person who matters most?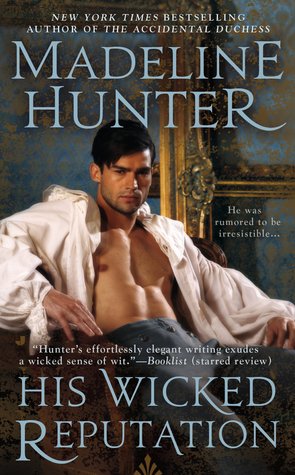 HIS WICKED REPUTATION by Madeline Hunter ($1.99)
Historical Romance
Gareth Fitzallen is celebrated for four things: his handsome face, his notable charm, his aristocratic connections, and an ability to give the kind of pleasure that has women begging for more. Normally he bestows his talents on experienced, worldly women. But when he heads to Langdon's End to restore a property he inherited—and to investigate a massive art theft—he lays plans to seduce a most unlikely lady.
Eva Russell lives a spinster's life of precarious finances and limited dreams while clinging to her family's old gentry status. She supports herself by copying paintings while she plots to marry her lovely sister to a well-established man. Everyone warns her of Gareth's reputation, and advises her to lock her sister away. Only it is not her sister Gareth desires. One look, and she knows he is trouble. One kiss, however, proves she is no match for this master of seduction.
A ROGUE BY ANY OTHER NAME by Sarah MacLean ($1.99)
Historical Romance
A decade ago, the Marquess of Bourne was cast from society with nothing but his title. Now a partner in London's most exclusive gaming hell, the cold, ruthless Bourne will do whatever it takes to regain his inheritance—including marrying perfect, proper Lady Penelope Marbury.
A broken engagement and years of disappointing courtships have left Penelope with little interest in a quiet, comfortable marriage, and a longing for something more. How lucky that her new husband has access to such unexplored pleasures.
Bourne may be a prince of London's underworld, but he vows to keep Penelope untouched by its wickedness—a challenge indeed as the lady discovers her own desires, and her willingness to wager anything for them... even her heart.
RULES OF THE GAME by Lori Wilde ($1.99)
Contemporary Romance
Just uttering the word "wedding" makes Jodi Carlyle break out into a cold sweat. So a year after she'd been dumped at the altar, and two days after turning the big 3-0, she decides to break some rules—by dressing to the nines, hiring a limo,and crashing a swanky wedding...
...Where she catches the eye of the Dallas Gunslingers' new star hitter Jake Coronnado. He's hot. He's sexy. He sticks by her side all evening. He's the perfect fling. After a wild weekend, where they do everything and then some, Jodi thinks she'll never have to see him again...hey, she's even told him her name is Gwendolyn! But she thinks wrong.
Because guess who's the best man at Jodi's sister's wedding? And guess who's still as seductive as ever? And guess who's determined to turn their one-night fling into happily-ever-after?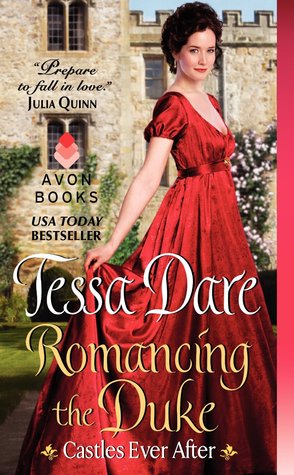 Historical Romance
As the daughter of a famed author, Isolde Ophelia Goodnight grew up on tales of brave knights and fair maidens. She never doubted romance would be in her future, too. The storybooks offered endless possibilities.
And as she grew older, Izzy crossed them off. One by one by one.
Ugly duckling turned swan?Abducted by handsome highwayman?Rescued from drudgery by charming prince?
No, no, and… Heh.
Now Izzy's given up yearning for romance. She'll settle for a roof over her head. What fairy tales are left over for an impoverished twenty-six year-old woman who's never even been kissed? This one.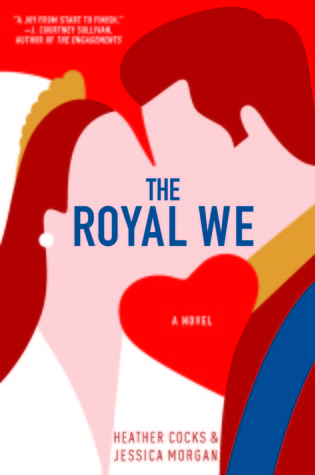 Contemporary Romance
American Rebecca Porter was never one for fairy tales. Her twin sister, Lacey, has always been the romantic who fantasized about glamour and royalty, fame and fortune. Yet it's Bex who seeks adventure at Oxford and finds herself living down the hall from Prince Nicholas, Great Britain's future king. And when Bex can't resist falling for Nick, the person behind the prince, it propels her into a world she did not expect to inhabit, under a spotlight she is not prepared to face.
Dating Nick immerses Bex in ritzy society, dazzling ski trips, and dinners at Kensington Palace with him and his charming, troublesome brother, Freddie. But the relationship also comes with unimaginable baggage: hysterical tabloids, Nick's sparkling and far more suitable ex-girlfriends, and a royal family whose private life is much thornier and more tragic than anyone on the outside knows. The pressures are almost too much to bear, as Bex struggles to reconcile the man she loves with the monarch he's fated to become. Which is how she gets into trouble.
Now, on the eve of the wedding of the century, Bex is faced with whether everything she's sacrificed for love-her career, her home, her family, maybe even herself-will have been for nothing.