A great feature hosted by Tynga's Reviews where bloggers get to feature the new books they received over the past week. I have changed my blog schedule around a bit so I will be publishing a new StS every couples of weeks.
Playing Dirty (Bad Boys Undercover #1) by HelenKay Dimon (romantic suspense)
As an elite Alliance agent—the joint undercover operation of MI6, the British Secret Intelligence Service, and the CIA—Ford Decker lives for the adrenaline. But when he befriends sexy property manager Shay Alexander in hopes of finding her cousin, a known national security threat, Ford crosses the line, getting to know her better . . . in bed.
After being burned by her last relationship, Shay wants to take things slow. Yet she can't keep her hands off the drop-dead gorgeous hottie who's moved into her apartment building. So when Ford's identity as an undercover agent is exposed, his betrayal cuts deep. Shay never wants to see him again, but Ford can't let her go, not when her life is still in danger. He will sacrifice everything to protect her, then be prepared to walk away from the only woman he's ever loved, even if it breaks him.
Archangel's Consort (Guild Hunter #3) by Nalini Singh (urban fantasy)
Vampire hunter Elena Deveraux and her lover, the lethally beautiful archangel Raphael, have returned home to New York only to face an uncompromising new evil…

A vampire has attacked a girls' school—the assault one of sheer, vicious madness—and it is only the first act. Rampant bloodlust takes vampire after vampire, threatening to make the streets run with blood. Then Raphael himself begins to show signs of an uncontrolled rage, as inexplicable storms darken the city skyline and the earth itself shudders. The omens are suddenly terrifyingly clear.
An ancient and malevolent immortal is rising. The violent winds whisper her name: Caliane. She has returned to reclaim her son, Raphael. Only one thing stands in her way: Elena, the consort who must be destroyed…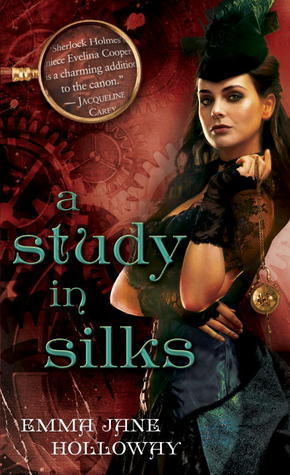 A Study in Silks (The Baskerville Affair #1) by Emma Jane Holloway (steampunk romance)
Evelina Cooper, niece of Sherlock Holmes, is ready for her first London Season - except for a murderer, missing automatons, a sorcerer, and a talking mouse. In a Victorian era ruled by a ruthless steam baron council, mechanical power is the real monarch, and sorcery the demon enemy of the empire. Evelina has secretly mastered a coveted weapon - magic that can run machines. Should she trust the handsome, clever rake who speeds her breath, or the dashing trick rider who would dare anything she would ask?

The Secret Heart (No Better Angels #1) by Erin Satie (historical romance)
She's a fortune-hunter. He's nobody's prey.

Adam, Earl of Bexley, lives to work. His only relief is the sordid savagery of bare-knuckle boxing. Not women, and definitely not a disreputable, scheming woman who dances in secret with such passion...
Caro Small is desperate to escape her selfish family. Her only chance is a good marriage, and she intends to marry Adam--whether he likes it or not. But the more she schemes to entrap him, the more she risks trapping her own heart.
Adam won't be caught by a fortune-hunter's ambitious schemes. But the vulnerable, passionate woman underneath the plots might just bring him to his knees.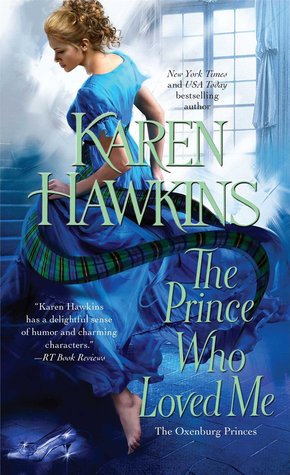 The Prince Who Loved Me (The Oxenburg Princes #1) by Karen Hawkins (historical romance)
Prince Alexsey Romanovin enjoys his carefree life, flirting—and more—with every lovely lady who crosses his path. But when the interfering Grand Duchess Natasha decides it's time for her grandson to wed, Alexsey finds himself in Scotland, determined to foil her plans. Brainy, bookish, and bespectacled, Bronwyn Murdoch seems the perfect answer—she isn't at all to the duchess' taste.
Living at the beck and call of her ambitious stepmother and social butterfly stepsisters, Bronwyn has little time for a handsome flirt—no matter how intoxicating his kisses are. After all, no spoiled, arrogant prince would be seriously interested in a firm-minded female like herself. So . . . wouldn't it be fun to turn his "game" upside down and prove that an ordinary woman can bring a prince to his knees?
~BORROWED FROM THE LIBRARY~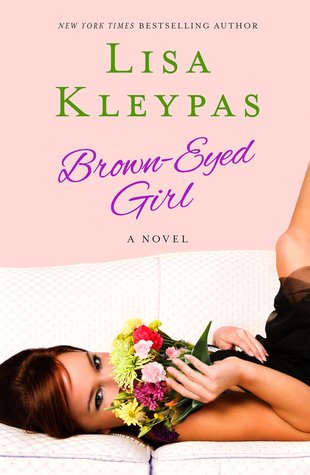 Wedding planner Avery Crosslin may be a rising star in Houston society, but she doesn't believe in love--at least not for herself. When she meets wealthy bachelor Joe Travis and mistakes him for a wedding photographer, she has no intention of letting him sweep her off her feet. But Joe is a man who goes after what he wants, and Avery can't resist the temptation of a sexy southern charmer and a hot summer evening.
After a one night stand, however, Avery is determined to keep it from happening again. A man like Joe can only mean trouble for a woman like her, and she can't afford distractions. She's been hired to plan the wedding of the year--a make-or-break event.
But complications start piling up fast, putting the wedding in jeopardy, especially when shocking secrets of the bride come to light. And as Joe makes it clear that he's not going to give up easily, Avery is forced to confront the insecurities and beliefs that stem from a past she would do anything to forget.
The situation reaches a breaking point, and Avery faces the toughest choice of her life. Only by putting her career on the line and risking everything--including her well-guarded heart--will she find out what matters most.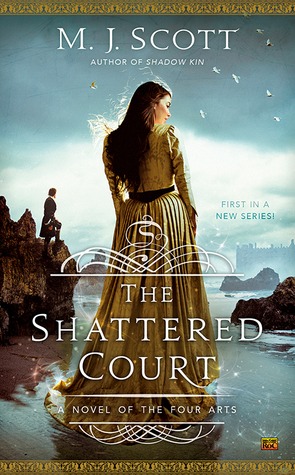 The royal witches of Anglion have bowed to tradition for centuries. If a woman of royal blood manifests powers, she is immediately bound by rites of marriage. She will serve her lord by practicing the tamer magics of the earth—ensuring good harvests and predicting the weather. Any magic more dangerous is forbidden.
Lady Sophia Kendall, thirty-second in line to the throne, is only days away from finding out if she will be blessed—or perhaps cursed—with magic. When a vicious attack by Anglion's ancient enemies leaves the kingdom in chaos, Sophia is forced to flee the court. Her protector by happenstance is Lieutenant Cameron Mackenzie, a member of the royal guard, raised all his life to be fiercely loyal to the Crown.
Then Sophia's powers manifest stronger than she ever imagined they would, and Cameron and she are inextricably linked in the process. As a witch unbound by marriage rites, Sophia is not only a threat to the established order of her country, but is also a weapon for those who seek to destroy it. Faced with old secrets and new truths, she must decide if she will fight for her country or succumb to the delicious temptation of power.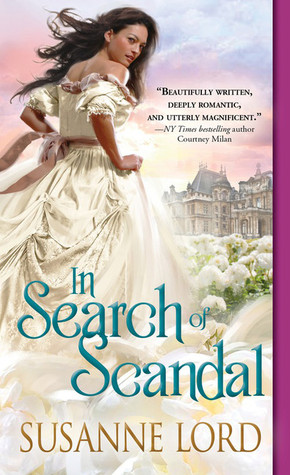 In Search of Scandal (London Explorers #1) by Susanne Lord (historical romance)
All of London is abuzz with the tale of Will Repton. The lone survivor of a massacre in Tibet has returned to England a hero, but the traumatized explorer has no time for glory. Another dangerous expedition awaits. Nothing will deter him from his quest, and no one will unearth his secret—until Will meets Charlotte Baker.
Vivacious Charlotte Baker also has a mission—to find a man whose bold spirit matches her own. When she meets Will Repton, she immediately recognizes him as her soul mate, and she's naively willing to turn her back on the rules of propriety to ensnare him. Will is torn between his fascination with Charlotte and his vow to finish his quest. He knows what it is to risk life and limb—but what if his most perilous adventure doesn't lie across an ocean, but within his own lost heart?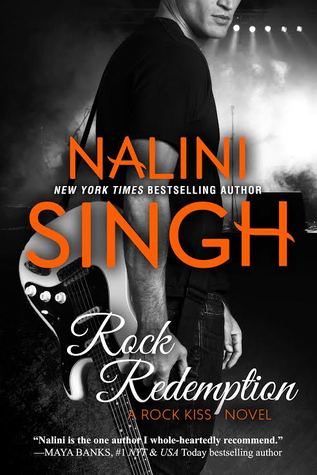 Rock Redemption (Rock Kiss #3) by Nalini Singh (contemporary romance)
Kit Devigny could have loved rock guitarist Noah St. John. Their friendship burned with the promise of intense passion and searing tenderness…until the night Noah deliberately shattered her heart.
Noah knows he destroyed something precious the night he chose to betray Kit, but he'd rather she hate him than learn his darkest secret. All he has left is his music. It's his saving grace, but it doesn't silence the voices that keep him up at night. Chasing oblivion through endless one-night-stands, he earns a few hours' sleep and his bad boy reputation.
When a media error sees Noah and Kit dubbed the new "it" couple, Kit discovers her chance at the role of a lifetime hinges on riding the media wave. Wanting—needing—to give Kit this, even if he can't give her everything, Noah agrees to play the adoring boyfriend. Only the illusion is suddenly too real, too painful, too beautiful…and it may be too late for the redemption of Noah St. John.
Base Instincts (Demonica #11.7) by Larissa Ione (M/M paranormal)
As a Seminus demon, Raze's life literally depends on having sex with females. The problem is that he doesn't desire females, and it's physically impossible for him to be with males. Thankfully, he and his best friend, Fayle, have an arrangement that keeps him alive . . . if lonely. He finds some solace in his work as a medic at Thirst, a vampire club known for its rough clientele. But his carefully structured world turns upside down when he meets a mysterious male who makes him want what he can never have.
Slake is an assassin used to getting what he wants, and what he wants is Raze. But he also wants to earn back the soul he sold when he was a much different demon. All he has to do is capture a runaway succubus named Fayle and hand her over to her family. What he doesn't count on is being caught himself by a web of lies—and his attraction to Raze.
Raze and Slake must navigate a dangerous world to be together. But as Fayle's jealousy of their relationship turns deadly, they find themselves embroiled in a battle not only for their love, but their lives and souls.
For all those readers who asked, "When are Dick and Andrea getting their own story?" FANGS FOR THE MEMORIES is a flashback ebook novella exploring their courtship when Andrea was still human.