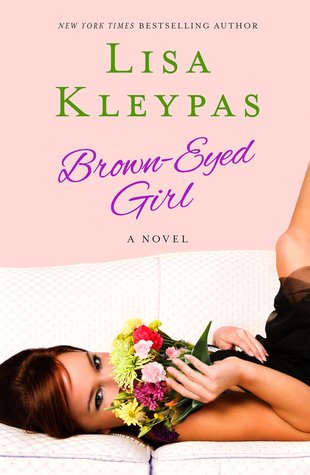 (Travis Family #4)

For Ages 18+ (Language, Sensuality)
Contemporary Romance

St. Martin's Press -- Published on August 11, 2015
Hardcover, 304 pages
Read in September 2015
Borrowed from library

RATING: 3.5 STARS
THEMES/TROPES
First Person Narrative, Artist Hero, Curvy Heroine
SUMMARY
Wedding planner Avery Crosslin may be a rising star in Houston society, but she doesn't believe in love--at least not for herself. When she meets wealthy bachelor Joe Travis and mistakes him for a wedding photographer, she has no intention of letting him sweep her off her feet. But Joe is a man who goes after what he wants, and Avery can't resist the temptation of a sexy southern charmer and a hot summer evening.

After a one night stand, however, Avery is determined to keep it from happening again. A man like Joe can only mean trouble for a woman like her, and she can't afford distractions. She's been hired to plan the wedding of the year--a make-or-break event.

But complications start piling up fast, putting the wedding in jeopardy, especially when shocking secrets of the bride come to light. And as Joe makes it clear that he's not going to give up easily, Avery is forced to confront the insecurities and beliefs that stem from a past she would do anything to forget.

The situation reaches a breaking point, and Avery faces the toughest choice of her life. Only by putting her career on the line and risking everything--including her well-guarded heart--will she find out what matters most.
FIRST LINE
"As an experienced wedding planner, I was prepared for nearly every type of emergency that might occur on the big day."
MY THOUGHTS
I was so excited to see Lisa Kleypas return to the Travis Family series. I could never get into the Friday Harbor books despite my adoration for her writing style. Joe Travis has intrigued me ever since the boat accident in
Smooth Talking Stranger
and I am happy that he finally got his own story.
The heroine, and narrator, of
Brown-Eyed Girl
is Avery, a wedding planner, who has a cynical view on marriage for herself, but loves making other people's dreams come true. She is an astute business woman and thinks she has her life planned out until she meets Joe Travis at wedding. Their immediate chemistry results in a passionate night together that forces her to re-evaluate what she wants from life.
I thought this was a cute and easy to read romance. Both Avery and Joe were likable and I could see how good of a couple they were. Their relationship started off quickly, but slowed down enough for them to interact outside the bedroom and make sure they really worked well together. Since the entire book was written in Avery's point of view, I never felt like Joe's character was fully fleshed out. He seemed like a super nice guy who fell hard for Avery, but I wanted more development. This is really Avery's story which is evident by the narrative and the focus on her character journey.
I did feel, at times, that the romance got lost among all the subplots. Besides the main love story, there was drama with Joe's sister (Haven from
Blue-Eyed Devil
), a high society bride with secrets, new business opportunities for Avery, and a surprisingly sweet side romance. I thought all of them were interesting, but took away from Joe and Avery's story. I actually would have been happy to see Sofia and Steven get their own novella.
Despite the issues that I mentioned, I did have a good time reading
Brown-Eyed Girl
. Lisa Kleypas is a master at writing prose and her descriptions are still top notch. The plotting got away from her at times, but I am happy to see her return to this world. And I'm hoping that she will continue with other members of the extended Travis family.
"I'm the guy who's right for you. I may not be what you're looking for, but I'm what you want. You've been alone long enough, honey. It's time for you to wake up with a man in your bed. Time for the kind of sex that lays you out, owns you, leaves you too shaky to pour your morning coffee."