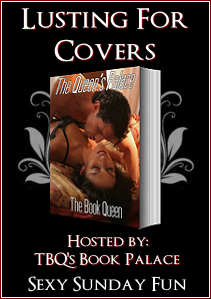 Lusting for Covers is a weekly meme, held on Sunday, that allows bloggers to share their current cover obsession with fellow book lovers. It is hosted by TBQ @ TBQ's Book Palace.
The Bollywood Bride
by Sonali Dev
Expected Publication: September 29, 2015
Ria Parkar is Bollywood's favorite Ice Princess--beautiful, poised, and scandal-proof--until one impulsive act threatens to expose her destructive past. Traveling home to Chicago for her cousin's wedding offers a chance to diffuse the coming media storm and find solace in family, food, and outsized celebrations that are like one of her vibrant movies come to life. But it also means confronting Vikram Jathar.

Ria and Vikram spent childhood summers together, a world away from Ria's exclusive boarding school in Mumbai. Their friendship grew seamlessly into love--until Ria made a shattering decision. As far as Vikram is concerned, Ria sold her soul for stardom and it's taken him years to rebuild his life. But beneath his pent-up anger, their bond remains unchanged. And now, among those who know her best, Ria may find the courage to face the secrets she's been guarding for everyone else's benefit--and a chance to stop acting and start living.
I love the colors on this cover. The flowers, bracelets, and henna tattoos all emphasize the bridal aspect of the title. I adored Sonali Dev's debut,
A Bollywood Affair
, and I'm excited to read this one.