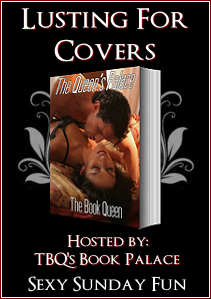 Lusting for Covers is a weekly meme, held on Sunday, that allows bloggers to share their current cover obsession with fellow book lovers. It is hosted by TBQ @ TBQ's Book Palace.
Grave Phantoms by Jenn Bennett
Published May 5, 2015
Feisty flapper Astrid Magnusson is home from college and yearning for the one thing that's always been off limits: Bo Yeung, her notorious bootlegging brother's second-in-command. Unfortunately her dream of an easy reunion proves difficult after a violent storm sends a mysterious yacht crashing into the Magnussons' docks. What's worse, the boat disappeared a year ago, and the survivors are acting strangely…
Bo has worked with the Magnusson family for years, doing whatever is needed, including keeping his boss's younger sister out of trouble—and his hands to himself. Of course, that isn't so easy after Astrid has a haunting vision about the yacht's disappearance, plunging them into an underground world of old money and dark magic. Danger will drive them closer together, but surviving their own forbidden feelings could be the bigger risk.
I love the 1920s fashion especially the heroine's headband. The I also am happy to see that the male cover model is Asian since that is Bo's ethnicity. That doesn't happen too often and I am happy the publisher took that detail into account.