Hosted by The Book Nympho or Hot Listens.
The goal is to find a new love for audios or to outdo yourself by listening to more audios in 2015 than you did in 2014. Books must be in audio format (CD, MP3, etc.) ANY genres count.
PERSONAL GOAL: BINGE LISTEN (20-30 AUDIOBOOKS)
COMPLETED
The Dangers of Dating a Rebound Vampire (Half-Moon Hollow #3) by Molly Harper
Paranormal Romance
This was an okay read, but a decent listen. Amanda Ronconi is synonymous with Harper now and she does another wonderful job. I just was a little disappointed with this installment since the main couple was underdeveloped and I thought they weren't given enough page time to make me believe in their romance.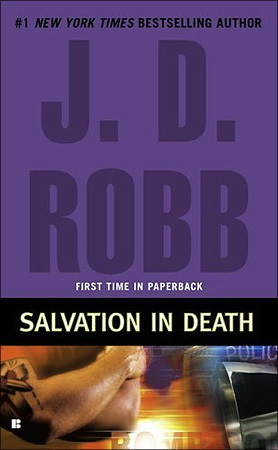 Salvation in Death (In Death #27) by JD Robb
Romantic Suspense
This was not my favorite in this series though it was enjoyable. I do love Eve Dallas and her sexy Irish husband, Roarke. The religious theme of this book was very interesting. I just found the resolution unevenly paced and out of the blue. The narrator, Susan Ericksen, continues to work her magic on this series.
Ritual in Death (In Death #27.5) by JD Robb
Romantic Suspense
A fun and creepy novella that has Eve Dallas and Roarke searching for a group of murderers who might have Satanic leanings. I would love to have seen this story as more than a short story, but that is a very minor issue.