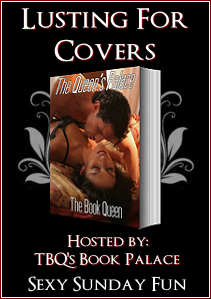 Lusting for Covers is a weekly meme, held on Sunday, that allows bloggers to share their current cover obsession with fellow book lovers. It is hosted by TBQ @ TBQ's Book Palace.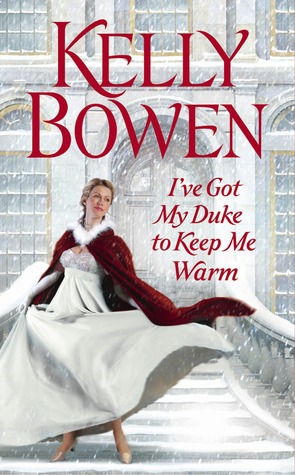 I've Got My Duke to Keep Me Warm
by Kelly Bowen
Where Secrets Smolder...
Calm. Cool. Collected. Gisele Whitby has perfected the art of illusion—her survival, after all, has depended upon it. Years ago, to escape an abusive husband, Gisele "disappeared." Now she must risk revealing her new identity to save another innocent girl from the same fate. But she needs a daring man for her scheme, and the rogue in question shows a remarkable talent . . . for shattering Gisele's carefully constructed façade and igniting her deepest desires.
...Passion Ignites.
This isn't the first time Jamie Montcrief has awakened naked and confused from a night of drinking. It is, however, the first time a stunningly beautiful woman offers him payment afterward. Gisele has a business proposition for him, a mission involving cunning thievery and a brazen rescue. How can he say no to a plot this dangerous . . . and a woman this delectable?
I just finished
A Good Rogue is Hard to Find
by Kelly Bowen this week and was checking out the other books in the Lords of Worth series.
I've Got My Duke to Keep Me Warm
is book one and has just the prettiest cover! I love the winter setting which is very different for a historical romance. The red cape also provides a fun pop of color that coordinates with the title and author name. If I saw this cover in a bookstore, I would definitely pick it up!