This is part of a new weekly feature I'm going to be doing on my blog. Basically, I am going to be focusing one a specific theme (or trope) that I have found in my years as a voracious reader/blogger and give a few examples of where readers can find it.
Please note this is not meant to be a comprehensive list. I am just picking a few examples of this trope. So, if you have a favorite example of this theme, let me know about it in the comments. I'm always on the lookout for more books to be added to my wishlist.
Jane Austen Retellings
Like many romance lovers, I am a huge fan of Jane Austen's work. I read Pride and Prejudice in a high school English class and slowly made my way through her backlist ever since. My all-time favorite Austen story is Persuasion though I do have a soft spot for the fangirl-esque storyline of Northanger Abbey.
Due to the popularity of Jane Austen, it should come as no surprise that there are many books inspired by her stories. There are sequels such as
Mr. Darcy Takes a Wife
by Linda Berdoll, alternate viewpoints like
Captain Wentworth's Diary
by Amanda George, and stories about minor characters such as
The Unexpected Miss Bennet
by Patrice Sarath. And then there are retellings of the famous themes and plots in fiction.
The later is the one that I am focusing on for this particular
Theme Thursday
post. I love seeing how authors take a familiar storyline and make it their own. The really good ones manage to grab my attention and keep it even though I know how things will ultimately work out. BTW, I am putting the Jane Austen inspiration in brackets next to the author's name.
For Darkness Shows the Stars by Diana Peterfreund [Persuasion]
It's been several generations since a genetic experiment gone wrong caused the Reduction, decimating humanity and giving rise to a Luddite nobility who outlawed most technology.
Elliot North has always known her place in this world. Four years ago Elliot refused to run away with her childhood sweetheart, the servant Kai, choosing duty to her family's estate over love. Since then the world has changed: a new class of Post-Reductionists is jumpstarting the wheel of progress, and Elliot's estate is foundering, forcing her to rent land to the mysterious Cloud Fleet, a group of shipbuilders that includes renowned explorer Captain Malakai Wentforth--an almost unrecognizable Kai. And while Elliot wonders if this could be their second chance, Kai seems determined to show Elliot exactly what she gave up when she let him go.
But Elliot soon discovers her old friend carries a secret--one that could change their society . . . or bring it to its knees. And again, she's faced with a choice: cling to what she's been raised to believe, or cast her lot with the only boy she's ever loved, even if she's lost him forever.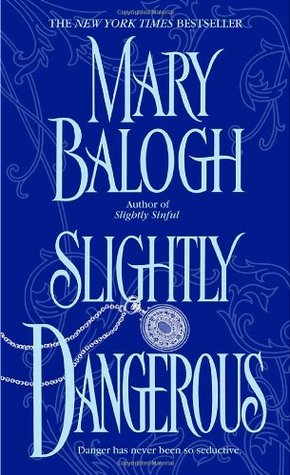 Slightly Dangerous by Mary Balogh [Pride and Prejudice]
All of London is abuzz over the imminent arrival of Wulfric Bedwyn, the reclusive, cold-as-ice Duke of Bewcastle, at the most glittering social event of the season. Some whisper of a tragic love affair. Others say he is so aloof and passionless that not even the greatest beauty could capture his attention.

But on this dazzling afternoon, one woman did catch the duke's eye—and she was the only female in the room who wasn't even trying. Christine Derrick is intrigued by the handsome duke…all the more so when he invites her to become his mistress.

What red-blooded woman wouldn't enjoy a tumble in the bedsheets with a consummate lover—with no strings and no questions asked. An infuriating lady with very definite views on men, morals, and marriage, Christine confounds Wulfric at every turn. Yet even as the lone wolf of the Bedwyn clan vows to seduce her any way he can, something strange and wonderful is happening. Now for a man who thought he'd never lose his heart, nothing less than love will do.
With her trademark wit, riveting storytelling, and sizzling sexual sparks, Mary Balogh once again brings together two polar opposites: an irresistible, high-and-mighty aristocrat and the impulsive, pleasure-loving woman who shows him what true passion is all about. A man and a woman so wrong for each other, it can result only in the perfect match.
Bridget Jones's Diary by Helen Fielding [Pride and Prejudice]
Meet Bridget Jones—a 30-something Singleton who is certain she would have all the answers if she could:
a. lose 7 poundsb. stop smokingc. develop Inner Poise

"123 lbs. (how is it possible to put on 4 pounds in the middle of the night? Could flesh have somehow solidified becoming denser and heavier? Repulsive, horrifying notion), alcohol units 4 (excellent), cigarettes 21 (poor but will give up totally tomorrow), number of correct lottery numbers 2 (better, but nevertheless useless)..."
Bridget Jones' Diary is the devastatingly self-aware, laugh-out-loud daily chronicle of Bridget's permanent, doomed quest for self-improvement — a year in which she resolves to: reduce the circumference of each thigh by 1.5 inches, visit the gym three times a week not just to buy a sandwich, form a functional relationship with a responsible adult, and learn to program the VCR.
Over the course of the year, Bridget loses a total of 72 pounds but gains a total of 74. She remains, however, optimistic. Through it all, Bridget will have you helpless with laughter, and — like millions of readers the world round — you'll find yourself shouting, "Bridget Jones is me!"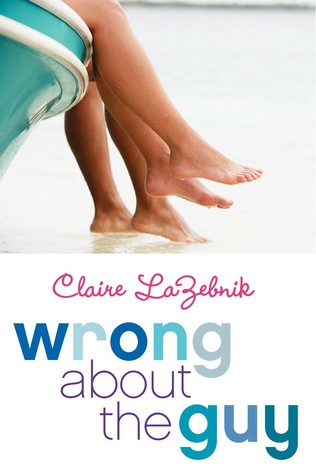 Wrong About the Guy by Claire LaZebnik [Emma]
Could the girl who knows everything be wrong about the guy?
As the stepdaughter of a TV star, Ellie Withers has it all: an amazing house in LA, a devoted friend who loved her before she even knew who Ellie's stepfather was, and a burgeoning romance with handsome Aaron Marquand. But Ellie isn't the kind of person who's content with simply having it all—the people in her life have to be equally happy. And, of course, she knows exactly what they need.
When Ellie's plans for her family, her friends, and even her love life don't turn out the way she imagined, she begins to wonder if maybe she could stand to learn a thing or two after all. Most surprising, though, is that the perfect person to teach her is the last person she'd expect.
Austenland by Shannon Hale [Pride and Prejudice]
Jane Hayes is a seemingly normal young New Yorker, but she has a secret. Her obsession with Mr. Darcy, as played by Colin Firth in the BBC adaptation of Pride and Prejudice, is ruining her love life: no real man can compare. But when a wealthy relative bequeaths her a trip to an English resort catering to Austen-crazed women, Jane's fantasies of meeting the perfect Regency-era gentleman suddenly become realer than she ever could have imagined.

Decked out in empire-waist gowns, Jane struggles to master Regency etiquette and flirts with gardeners and gentlemen;or maybe even, she suspects, with the actors who are playing them. It's all a game, Jane knows. And yet the longer she stays, the more her insecurities seem to fall away, and the more she wonders: Is she about to kick the Austen obsession for good, or could all her dreams actually culminate in a Mr. Darcy of her own?
Bespelling Jane Austen by Mary Balogh, Colleen Gleason, Susan Krinard, Janet Mullany [Persuasion, Northanger Abbey, Pride and Prejudice, Emma]
What if Austen had believed in reincarnation and vampires? Join four bestselling romance authors as they channel the wit and wisdom of Jane Austen.
Almost PersuadedIn this Regency tale of Robert and Jane, New York Times bestselling author Mary Balogh brings together former lovers who have seen beyond the veil of forgetfulness to their past mistakes, and are determined to be together in this life, and forever.
Northanger CastleCaroline's obsession with Gothic novels winds up being good training for a lifetime of destroying the undead with her newfound beau, in this Regency by Colleen Gleason.
Blood and PrejudiceSet in the business world of contemporary New York City, Liz Bennett joins Mr. Darcy in his hunt for a vampire cure in New York Timesbestselling author Susan Krinard's version of the classic story.
Little to Hex HerPresent-day Washington, D.C., is full of curious creatures in Janet Mullany's story, wherein Emma is a witch with a wizard boyfriend and a paranormal dating service to run.
The Last Best Kiss by Claire LaZebnik [Persuasion]
Anna Eliot is tired of worrying about what other people think. After all, that was how she lost the only guy she ever really liked, Finn Westbrook.
Now, three years after she broke his heart, the one who got away is back in her life.
All Anna wants is a chance to relive their last kiss again (and again and again). But Finn obviously hasn't forgotten how she treated him, and he's made it clear he has no interest in having anything to do with her.
Anna keeps trying to persuade herself that she doesn't care about Finn either, but even though they've both changed since they first met, deep down she knows he's the guy for her. Now if only she can get him to believe that, too....
The Dr. Pepper Prophecies by Jennifer Gilby Roberts [Emma]
25-year-old Mel Parker has a few tiny problems:* Her job is terrible* She's been dumped yet again (and her ex is now her boss)* Her parents think she's a loser compared to her perfect younger sister* Her best friend, Will, is in grave danger of being stolen from her by his evil girlfriend* All her efforts to improve her life seem doomed to failure* There just isn't enough chocolate in the world to make up for the above.
So what do you do when you've pretty much given up on your own life? Help others, of course!
After all, what's the worst that can happen?
Pemberley Ranch
Jack Caldwell [Pride and Prejudice]
When the smoke has cleared from the battlefields and the civil war has finally ended, fervent Union supporter Beth Bennet reluctantly moves with her family from their home in Meryton, Ohio, to the windswept plains of Rosings, Texas. Handsome, haughty Will Darcy, a Confederate officer back from the war, owns half the land around Rosings, and his even haughtier cousin, Cate Burroughs, owns the other half.
In a town as small as Rosings, Beth and Will inevitably cross paths. But as Will becomes enchanted with the fiery Yankee, Beth won't allow herself to warm to the man who represents the one thing she hates most: the army that killed her only brother.
But when carpetbagger George Whitehead arrives in Rosings, all that Beth thought to be true is turned on its head, and the only man who can save her home is the one she swore she'd never trust...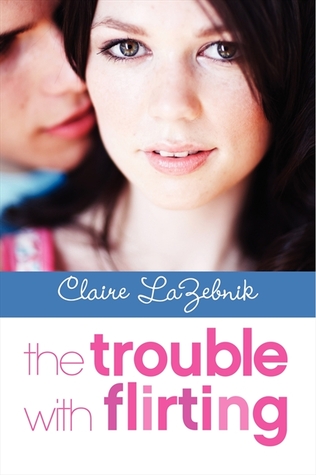 The Trouble with Flirting by Claire LaZebnik [Mansfield Park]
Franny's supposed to be working this summer, not flirting. But you can't blame her when guys like Alex and Harry are around. . . .
Franny Pearson never dreamed she'd be attending the prestigious Mansfield Summer Theater Program. And she's not, exactly. She's working for her aunt, the resident costume designer. But sewing her fingers to the bone does give her an opportunity to spend time with her crush, Alex Braverman. If only he were as taken with the girl hemming his trousers as he is with his new leading lady.
When Harry Cartwright, a notorious flirt, shows more than a friendly interest in Franny, she figures it can't hurt to have a little fun. But as their breezy romance grows more complicated, can Franny keep pretending that Harry is just a carefree fling? And why is Alex suddenly giving her those deep, meaningful looks? In this charming tale of mixed messages and romantic near-misses, one thing is clear: Flirting might be more trouble than Franny ever expected.
The Muse by Jessica Evans [Pride and Prejudice]
Elizabeth Bennet, the newest corps de ballet dancer at Ballet Theater of New York, dreams of rising through the prestigious company's ranks to become a prima ballerina. When she's cast in superstar choreographer William Darcy's newest work, she believes she's one step closer to realizing her dream-until she meets him.
William Darcy, the former dance legend and ballet bad boy, is a jaded perfectionist whom dancers both fear and admire. Although touted as the next big thing in the ballet world, he secretly battles a bad case of artist's block-until he meets Elizabeth Bennet.
Tempers ignite between Elizabeth and Darcy, but he's irresistibly drawn to the stubborn and beautiful corps de ballet dancer. Could she be the muse he needs to reignite his passion for ballet?
The Three Weissmanns of Westport by Cathleen Schine [Sense and Sensibility]
When Joseph Weissmann divorced his wife, he was seventy eight years old and she was seventy-five . . . He said the words "Irreconcilable differences," and saw real confusion in his wife's eyes. "Irreconcilable differences?" she said. "Of course there are irreconcilable differences. What on earth does that have to do with divorce?" Thus begins The Three Weissmanns of Westport, a sparkling contemporary adaptation of Sense and Sensibility from the always winning Cathleen Schine, who has already been crowned "a modern-day Jewish Jane Austen" by People's Leah Rozen. In Schine's story, sisters Miranda, an impulsive but successful literary agent, and Annie, a pragmatic library director, quite unexpectedly find themselves the middle-aged products of a broken home. Dumped by her husband of nearly fifty years and then exiled from their elegant New York apartment by his mistress, Betty is forced to move to a small, run-down Westport, Connecticut, beach cottage. Joining her are Miranda and Annie, who dutifully comes along to keep an eye on her capricious mother and sister. As the sisters mingle with the suburban aristocracy, love starts to blossom for both of them, and they find themselves struggling with the dueling demands of reason and romance.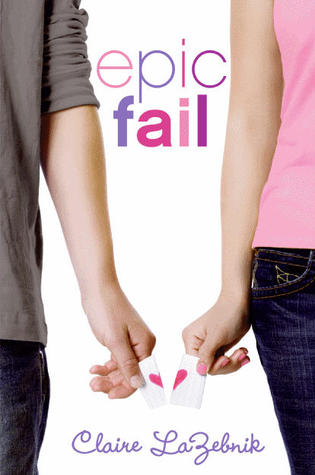 Epic Fail by Claire LaZebnik [Pride and Prejudice]
At Coral Tree Prep in Los Angeles, who your parents are can make or break you. Case in point:
- As the son of Hollywood royalty, Derek Edwards is pretty much prince of the school--not that he deigns to acknowledge many of his loyal subjects.- As the daughter of the new principal, Elise Benton isn't exactly on everyone's must-sit-next-to-at-lunch list.
When Elise's beautiful sister catches the eye of the prince's best friend, Elise gets to spend a lot of time with Derek, making her the envy of every girl on campus. Except she refuses to fall for any of his rare smiles and instead warms up to his enemy, the surprisingly charming social outcast Webster Grant. But in this hilarious tale of fitting in and flirting, not all snubs are undeserved, not all celebrity brats are bratty, and pride and prejudice can get in the way of true love for only so long.