This is part of a new weekly feature I'm going to be doing on my blog. Basically, I am going to be focusing one a specific theme (or trope) that I have found in my years as a voracious reader/blogger. I love finding commonalities between my favorite books and how that helps define me as a reader.

Please note this is not meant to be a comprehensive list. I am just picking a few examples of this trope. So, if you have a favorite example of this theme, let me know about it in the comments. I'm always on the lookout for more books to be added to my wishlist.
FICTIONAL ROYALTY
I adore fairy tales so it shouldn't be a surprise that I am always intrigued by royalty. In particular, I have found myself gravitating towards fictional royals. These types of stories require the author(s) to be creative by either making up a country/province/kingdom or creating an alternate history for an existing country.
I have read many of the books on this list, but not all of them. I am providing my personal ratings for the books that I have had a chance to check out. Let me know if you have any favorite fictional royals that I need to add to my wishlist!
The Pirate Prince by Gaelen Foley -- I gave it 4 stars.
Historical Romance -- Regency Mediterranean Sea
When Allegra Monteverdi, the daughter of Lazar's sworn enemy, throws herself on his mercy, the pirate prince Lazar di Fiori agrees to spare the lives of her family but only if she sails away with him.
Alone at sea with this dark, intriguing man, moving between seduction and fear, Allegra realizes it will take more than her growing love for this pirate prince to bring peace to her beloved home. For Lazar must face the demons of his shattered past - if he is to forge the destiny that is theirs to claim...
Castles by Julie Garwood -- I gave it 4 stars.
Historical Romance -- Regency England
Orphaned and besieged, Princess Alesandra knew that only hasty marriage to an Englishman could protect her from the turmoil in her own land. To the amusement of her makeshift guardian, Colin, younger brother of the Marquess of Cainewood, the bold raven-haired beauty instantly captivated London society. But when Alesandra was nearly abducted by her unscrupulous countrymen, the fighting instincts that won Colin a knighthood for valor were kindled.
Deceiving himself that he wanted only to protect her, Colin swept her into a union meant to be a marriage in name alone...yet Alesandra's tender first kiss and hesitant caress ignited a wildfire in his soul. As the lovely princess dashed headlong into unforeseen dangers, Colin would follow, knowing he must claim her as his own forever. Now he would risk life itself before he would lose this sweet, tempestuous angel...
A Kiss at Midnight by Eloisa James -- I gave it 3 stars.
Historical Romance -- Regency England
Miss Kate Daltry doesn't believe in fairy tales . . . or happily ever after.
Forced by her stepmother to attend a ball, Kate meets a prince... and decides he's anything but charming. A clash of wits and wills ensues, but they both know their irresistible attraction will lead nowhere. For Gabriel is promised to another woman—a princess whose hand in marriage will fulfill his ruthless ambitions.
Gabriel likes his fiancee, which is a welcome turn of events, but he doesn'tlove her. Obviously, he should be wooing his bride-to-be, not the witty, impoverished beauty who refuses to fawn over him.

Godmothers and glass slippers notwithstanding, this is one fairy tale in which destiny conspires to destroy any chance that Kate and Gabriel might have a happily ever after.
Unless a prince throws away everything that makes him noble...Unless a dowry of an unruly heart trumps a fortune...Unless one kiss at the stroke of midnight changes everything.
Butterfly Swords by Jeannie Lin -- I gave it 4 stars.
Historical Romance -- Tang Dynasty China
During China's infamous Tang Dynasty, a time awash with luxury yet littered with deadly intrigues and fallen royalty, betrayed Princess Ai Li flees before her wedding.Miles from home, with only her delicate butterfly swords for defense, she enlists the reluctant protection of a blue-eyed warrior....
Battle-scarred, embittered Ryam has always held his own life at cheap value. Ai Li's innocent trust in him and honorable, stubborn nature make him desperate to protect her--which means "not" seducing the first woman he has ever truly wanted....
She's No Princess by Laura Lee Guhkre -- I gave it 3.5 stars.
Historical Romance -- Victorian England
The illegitimate daughter of a prince and a notorious courtesan, Lucia has been confined to schools and convents for most of her life. But that hasn't stopped her from causing one scandal after another. Exasperated, her royal father decides that his exquisite hellion of a daughter must be married immediately. And Sir Ian Moore, Britain's most proper diplomat, is the perfect man to choose her a groom.
Diplomacy, not matchmaker, is Ian's forte, but he vows to get Lucia married off as soon as possible so that he may return to his real duties. Yet, despite an abundance of very eager, worthwhile candidates, none is a match for Lucia's spirit and fire. And the more time Ian spends with the infuriating beauty, the more reluctant he is to marry her off. Could it be that he has already found Lucia the perfect husband...and it is Ian himself?
Wicked in Your Arms by Sophie Jordan
Historical Romance --Regency England
For fiercely independent Grier Hadley, being the illegitimate daughter of one of London's most unsavory characters has only one advantage: an enormous, ill-gotten dowry.
Prince Sevastian Maksimi knows where his duty lies: he must find a well-bred young lady—one with a considerable fortune to her name—wed her promptly, and get to the business of producing an heir.
The last thing Grier needs is some unattainable prince curling her toes with his smoldering glances and wicked suggestions. As far as Sev is concerned, she lacks the breeding to become a princess. And yet one kiss from this arresting female is all it takes for him to realize that anyone else in his arms would be unthinkable . . .
The Princess and the Peer by Tracy Anne Warren
Historical Romance -- Regency England
When a royal summons from her brother arrives, Emma knows it's time to embrace her duties as the princess of a small European kingdom, and marry the man her brother has chosen for her…a stranger she has never met. Instead she does what any self-respecting princess would do—she runs away. All she wants is one week in London. One week to experience everything life has to offer, before she is locked away in a loveless marriage forever…
Former naval captain Nick Gregory has inherited a title he never wanted. As the new Earl of Lyndhurst, he chafes against his landlocked existence—until fate brings a mysterious young beauty across his path. Believing she's an unemployed governess, Nick offers shelter and protection to the captivating girl, never guessing her true identity.
Emma falls hard for Nick, but knowing they have no future, she flees once more—this time back to her royal responsibilities. But when she and Nick unexpectedly meet again, she learns that against all odds, he's determined to make this princess his bride…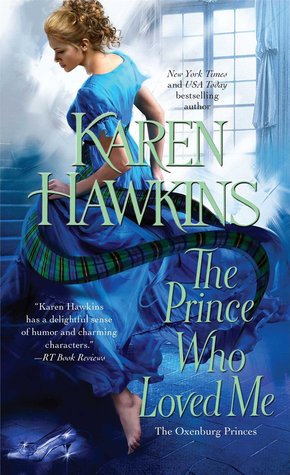 The Prince Who Loved Me by Karen Hawkins
Historical Romance -- Regency England
Prince Alexsey Romanovin enjoys his carefree life, flirting—and more—with every lovely lady who crosses his path. But when the interfering Grand Duchess Natasha decides it's time for her grandson to wed, Alexsey finds himself in Scotland, determined to foil her plans. Brainy, bookish, and bespectacled, Bronwyn Murdoch seems the perfect answer—she isn't at all to the duchess' taste.
Living at the beck and call of her ambitious stepmother and social butterfly stepsisters, Bronwyn has little time for a handsome flirt—no matter how intoxicating his kisses are. After all, no spoiled, arrogant prince would be seriously interested in a firm-minded female like herself. So . . . wouldn't it be fun to turn his "game" upside down and prove that an ordinary woman can bring a prince to his knees?
Penelope and Prince Charming by Jennifer Ashley
Historical Romance -- Regency England
His blue eyes beguiled. His muscular form could have satisfied any fantasy. He had a delicious foreign accent -- and to top it off, he was royalty! What woman would dare refuse the most sought-after lover in Europe?

Miss Twice-a-Jilt Penelope Trask, that's who. And, unfortunately for Damien, marrying Penelope is the only way to inherit his kingdom. Good thing this enchantingly infuriating woman doesn't seem completely immune to his many charms. The passionate way she returns his kisses tells Damien he isn't the only one head over heels. But wooing is difficult amid assassination attempts, wild magic, and desire so strong it threatens to overwhelm him every time they touch. Why had no one mentioned the road to happily-ever-after could be so difficult?
For My Lady's Heart by Laura Kinsale
Historical Romance -- Medieval England
In medieval Europe, vows and laws are as inflexible and confining as a suit of armor. For Ruck, a noble and honest knight, those rules provide an unwavering path. Even as his wife leaves him for the Church, taking his money and his steed, Ruck's life is one of devotion and mission.
For the beautiful widow, Princess Melanthe, those same laws and traditions conspire to consume her land and her independence. Her husband's death has left her kingdom an inviting target for neighboring territories. Where Ruck sees a clear path, Melanthe must navigate through twisting alleyways, using shrewd deceit and devious strategy.
Can these two help each other overcome the powers conspiring against them? Will the passion in their hearts escape the constraints of their station? Is devotion enough?
Dark Lover by JR Ward -- I gave it 4.5 stars.
Paranormal Romance -- Vampires
In the shadows of the night in Caldwell, New York, there's a deadly turf war going on between vampires and their slayers. There exists a secret band of brothers like no other-six vampire warriors, defenders of their race. Yet none of them relishes killing more than Wrath, the leader of The Black Dagger Brotherhood.
The only purebred vampire left on earth, Wrath has a score to settle with the slayers who murdered his parents centuries ago. But, when one of his most trusted fighters is killed-leaving his half-breed daughter unaware of his existence or her fate-Wrath must usher her into the world of the undead-a world of sensuality beyond her wildest dreams.
Kiss of a Demon King by Kresley Cole -- I gave it 4 stars.
Paranormal Romance -- Demons
HIS OBSESSION...Sabine, Sorceress of Illusions: the evil beauty who surrenders her body, but not her heart.
HER DOWNFALL...Rydstrom Woede: the ruthless warrior who vows to keep her at all costs.
THEY WERE NEVER SUPPOSED TO WANT EACH OTHER THIS MUCH...With each smoldering encounter, their shared hunger only increases. If they can defeat the sinister enemy that stands between them, will Sabine make the ultimate sacrifice for her demon? Or will the proud king lay down his crown and arms to save his sorceress?
Pleasure of a Dark Prince by Kresley Cole -- I gave it 4 stars.
Paranormal Romance -- Shifters
A DANGEROUS BEAUTY...Lucia the Huntress: as mysterious as she is exquisite, she harbors secrets that threaten to destroy her -- and those she loves.

AN UNCONTROLLABLE NEED...Garreth MacRieve, Prince of the Lykae: the brutal Highland warrior who burns to finally claim this maddeningly sensual creature as his own.

THAT LEAD TO A PLEASURE SO WICKED....From the shadows, Garreth has long watched over Lucia. Now, the only way to keep the proud huntress safe from harm is to convince her to accept him as her guardian. To do this, Garreth will ruthlessly exploit Lucia's greatest weakness -- her wanton desire for him.
Warprize by Elizabeth Vaughan
Paranormal Romance -- Magic
Xylara is the Daughter of the Warrior King, Xyron. With her father dead and her incompetent half-brother on the throne, the kingdom is in danger of falling to the warring Firelanders.Before she was old enough for a marriage-of-alliance, Xylara was trained as a healer. She can't usurp her brother or negotiate a peace--but she can heal the brave ones injured in battle.
But not only her countrymen are wounded, and Xylara's conscience won't let Firelander warriors die when she can do something to save them. She learns their language and their customs and tries to make them as comfortable as possible, despite their prisoner-of-war status.
She never expects that these deeds, done in good faith, would lead to the handsome and mysterious Firelander Warlord demanding her in exchange for a cease-fire. Xylara knows must trade the life she has always known for the well-being of her people, and so she becomes...The Warprize.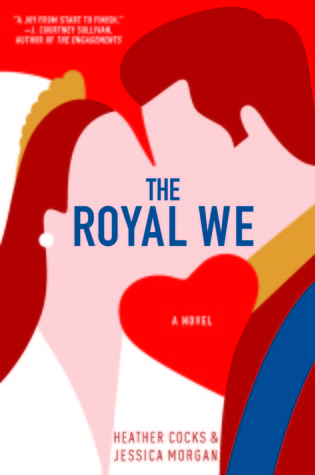 The Royal We by Heather Cocks and Jessica Morgan -- I gave it 4.5 stars.
Contemporary Romance
American Rebecca Porter was never one for fairy tales. Her twin sister, Lacey, has always been the romantic who fantasized about glamour and royalty, fame and fortune. Yet it's Bex who seeks adventure at Oxford and finds herself living down the hall from Prince Nicholas, Great Britain's future king. And when Bex can't resist falling for Nick, the person behind the prince, it propels her into a world she did not expect to inhabit, under a spotlight she is not prepared to face.
Dating Nick immerses Bex in ritzy society, dazzling ski trips, and dinners at Kensington Palace with him and his charming, troublesome brother, Freddie. But the relationship also comes with unimaginable baggage: hysterical tabloids, Nick's sparkling and far more suitable ex-girlfriends, and a royal family whose private life is much thornier and more tragic than anyone on the outside knows. The pressures are almost too much to bear, as Bex struggles to reconcile the man she loves with the monarch he's fated to become.
Which is how she gets into trouble. Now, on the eve of the wedding of the century, Bex is faced with whether everything she's sacrificed for love-her career, her home, her family, maybe even herself-will have been for nothing.
Suddenly Royal by Nichole Chase
Contemporary Romance
Samantha Rousseau is used to getting her hands dirty. Working toward a master's degree in wildlife biology while helping take care of her sick father, she has no time for celebrity gossip, designer clothes, or lazy vacations. So when a duchess from the small country of Lilaria invites her to dinner, Samantha assumes it's to discuss a donation for the program. The truth will change the course of her life in ways she never dreamed.
Alex D'Lynsal is trying to keep his name clean. As crown prince of Lilaria, he's had his share of scandalous headlines, but the latest pictures have sent him packing to America and forced him to swear off women—especially women in the public eye. That is, until he meets Samantha Rousseau. She's stubborn, feisty, and incredibly sexy. Not to mention heiress to an estate in his country, which makes her everyone's front-page news.
While Sam tries to navigate the new world of politics and wealth, she will also have to dodge her growing feelings for Alex. Giving in to them means more than just falling in love; it would mean accepting the weight of an entire country on her shoulders.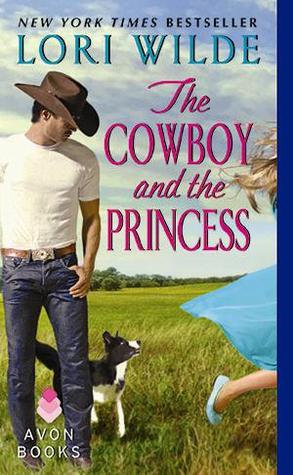 The Cowboy and the Princess by Lori Wilde
Contemporary Romance
Brady Talmadge was a cowboy with five unbreakable rules:
1) Never pick up a pretty hitchhiker2) Avoid damsels in distress3) Never order chili at a truck stop4) Always trust your gut5) Never tell a lie . . .
This is what happened when he broke all his rules . . . and got into a whole lot of trouble.

On the run from an arranged marriage, Princess Annabella of Monesta dons the guise of a hitchhiking cowgirl. But when she finds herself drenched, alone, and hungry, she has no choice but to trust the tall Texas horse whisperer who offers her a ride. He's like no one she's ever known--a strong sexy man who says just what he thinks. And when one wild kiss leaves her breathless, she quickly realizes she'll give up everything to spend a lifetime of night times in his arms. But how can there be happily-ever-after with palace guards hot on her trail?
The Royal Treatment by MaryJanice Davidson
Contemporary Romance
In this delightful and dazzling erotic novel, MaryJanice Davidson creates an alternate contemporary world nearly identical to ours in which Russia never sold the Alaskan territory to the United States. Instead, Alaska has won its independence and established itself as a constitutional monarchy...and now, the King of Alaska badly needs a bride for his son and heir...

The country of Alaska is as forbidding as it is beautiful. And the royal family is as rough-around-the-edges as they are coolly civilized. Other royal families may find them shocking, but after all, in this wilderness kingdom, being a crack shot and expert trapper is just as important as knowing your salad fork from your dessert fork. Unfortunately, when the rest of the royals find you mildly savage, marrying off your royal brood can be a royal pain. King Alexander II is desperate. Why, he'd settle for any girl. A commoner. An American, even!

Stranded tourist Christina Krabbe is American, and a commoner, but she has zero interest in enduring a royal wedding, producing royal heirs, and becoming Queen of Alaska...until she gets a good look at Prince David. He may be a bit unruly--actually, the words untamed and slightly dangerous come to mind--but Christina's no delicate flower herself. And when His Highness discovers Christina can give as good as she gets, he's Prince Charmed, if not quite charming. But can a wild man Prince and a modern American girl make a life together? And will the palace still be standing when the dust clears?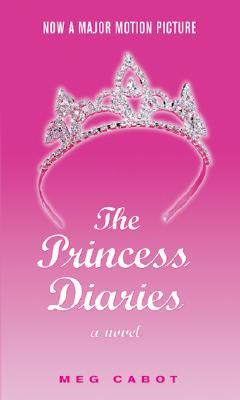 The Princess Diaries by Meg Cabot -- I gave it 5 stars.
Young Adult Contemporary
Mia Thermopolis is pretty sure there's nothing worse than being a five-foor-nine, flat-chested freshman, who also happens to be flunking Algebra.
Is she ever in for a surprise.
First Mom announces that she's dating Mia's Algebra teacher. Then Dad has to go and reveal that he is the crown prince of Genovia. And guess who still doesn't have a date for the Cultural Diversity Dance?
The Frog Princess by E.D. Baker -- I gave it 4.5 stars.
Young Adult Fantasy
Princess Emeralda a.k.a. Emma isn't exactly an ideal princess. Her laugh is more like a donkey's bray than tinkling bells, she trips over her own feet and she does not like Prince Jorge, whom her mother hopes she will marry. But if Emma ever thought to escape her troubles, she never expected it to happen by turning into a frog! When convinced to kiss a frog so he might return to being a prince, somehow the spell is reversed and Emma turns into a frog herself! Thus begins their adventure--a quest to return to human form.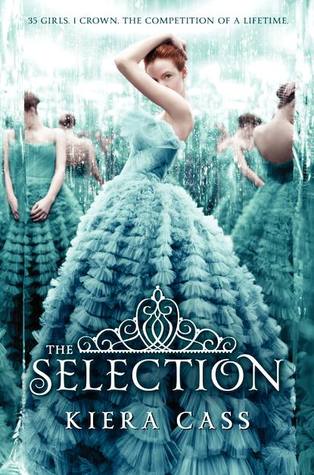 The Selection by Kiera Cass
Young Adult Dystopian
For thirty-five girls, the Selection is the chance of a lifetime. The opportunity to escape the life laid out for them since birth. To be swept up in a world of glittering gowns and priceless jewels. To live in a palace and compete for the heart of gorgeous Prince Maxon.
But for America Singer, being Selected is a nightmare. It means turning her back on her secret love with Aspen, who is a caste below her. Leaving her home to enter a fierce competition for a crown she doesn't want. Living in a palace that is constantly threatened by violent rebel attacks.
Then America meets Prince Maxon. Gradually, she starts to question all the plans she's made for herself--and realizes that the life she's always dreamed of may not compare to a future she never imagined.
Captive Prince by C.S. Pacat
Male/Male Fantasy
Damen is a warrior hero to his people, and the truthful heir to the throne of Akielos, but when his half brother seizes power, Damen is captured, stripped of his identity and sent to serve the prince of an enemy nation as a pleasure slave.
Beautiful, manipulative and deadly, his new master Prince Laurent epitomizes the worst of the court at Vere. But in the lethal political web of the Veretian court, nothing is as it seems, and when Damen finds himself caught up in a play for the throne, he must work together with Laurent to survive and save his country.For Damen, there is just one rule: never, ever reveal his true identity. Because the one man Damen needs is the one man who has more reason to hate him than anyone else...
Cinder by Marie Sexton -- I gave it 3.5 stars.
Male/Male Fantasy
Eldon Cinder would give anything to see Prince Xavier one last time, but only women are invited to the royal ball. When the local witch offers to make Eldon female for just one night, he agrees.
One spell. One night. One dance. What could possibly go wrong?
A King Undone by Cooper Davis
Male/Male Historical
In a world where gentlemen openly court and marry fellow noblemen, the threat of scandal still lurks behind every velvet drape for kings and princes. Such has been the fate for King Arend Tollemach, forced to sacrifice his heart on the altar of regal duty.
Now that his wife is dead and his royal obligations are at an end, he s ready to take an unthinkable risk. King Arend seeks a concubine from Temple Sapphor, a secretive, gated world where he will finally shed his virginity as least as it pertains to making love to a man.
Julian never thought he d spend ten years on the temple shelf, passed over again and again. Just when he despairs of ever finding placement in a nobleman s bed, Arend walks into the temple. A lonely eyed, beautiful king who could easily steal his heart.
Arend discovers he has no problem opening his bed to the exquisite concubine. The problem lies in finding the key to his long-shuttered heart.