A great feature hosted by Tynga's Reviews where bloggers get to feature the new books they received over the past week.
~BOUGHT~
The Mistake by Elle Kennedy (NA contemporary)
I am loving sports-themed NA romance right now and am ready to see Logan get his happy ending.
The Friend Zone by Kristen Callihan (NA contemporary)
I finished this last weekend and, while it wasn't as good as the first Game On book, it was enjoyable. My review will be published on Monday.
The Farmer Takes a Wife by Genevieve Turner (historical romance)
This was a freebie I learned about thanks to Cecilia Grant tweeting about it. Love me a shy hero!
~BORROWED FROM THE LIBRARY~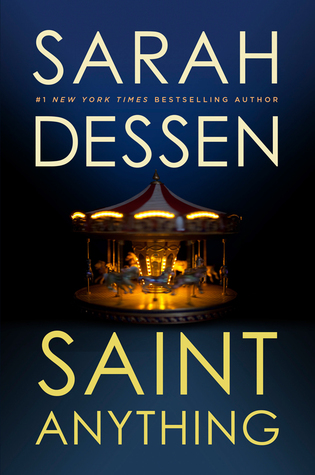 The Duke and the Lady in Red by Lorraine Heath (historical romance)
I am liking this series and I have heard that this is the best of them all.

Gunmetal Magic by Ilona Andrews (urban fantasy)
I'm halfway through this and am enjoying Andrea's point of view.

Saint Anything by Sarah Dessen (YA contemporary)
Of course, I had to request this! Dessen is amazing!


~RECEIVED FOR REVIEW~
The Art of Sinning by Sabrina Jeffries (historical romance)
Jeremy intrigued me in the Duke's Men series and I am ready to see him fall in love.
Dearest Rogue by Elizabeth Hoyt (historical romance)
I squealed when I got an e-ARC of this! The Maiden Lane series is one of my favorites right now!
Blurred Lines by Lauren Layne (NA contemporary)
I liked Layne's Redemption trilogy and am ready to read more from her.