A great feature hosted by Tynga's Reviews where bloggers get to feature the new books they received over the past week.
~BOUGHT~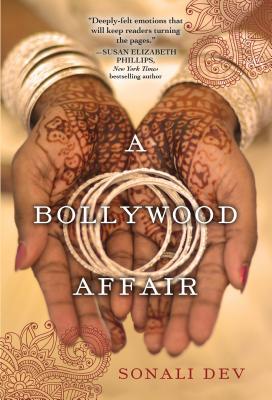 A Bollywood Affair by Sonali Dev (contemporary romance)
I had this on my wishlist based on a recommendation from Nalini Singh so I had to buy it when it went on sale this week.
Trust the Focus by Megan Erickson (m/m romance)
I love road trip stories and m/m characters who are in college.
~BORROWED FROM THE LIBRARY~
Rivals in the City (The Agency #4) by Y.S. Lee (YA historical)
The conclusion of one of my favorite YA series...I will miss Mary and James so much.
~RECEIVED FOR REVIEW~
The Corrupt Comte by Edie Harris (historical romance)
The premise reminds me of
The Scarlet Pimpernel
so I had to request it. Thanks to Samhain Publishing and Netgalley!
The Girl Next Door by Amy Jo Cousins (NA contemporary)
I just finished the prequel (
Nothing Like Paris
) and wanted to see Cousins's take on m/f romance.
Never Loved
by Charlotte Stein (NA contemporary)
I enjoy Stein's erotic contemporaries and am interested to see how she does in New Adult.
***********
WEEKLY RECAP
I READ...
Carry the Ocean by Heidi Cullinan
The Luckiest Lady in London by Sherry Thomas
Nothing Like Paris by Amy Jo Cousins
The Winner's Crime by Marie Rutkoski