Historical Romance 101
is a celebration of the genre that will be occurring throughout the month of April. Make sure to visit the other HR 101 participants:
On a Book Bender, Addicted to Romance
, and
Quinn's Book Nook.
I have many favorites in this genre so I decided to divide this topic into two posts: favorite series and favorite single titles (stand-alones or specific titles in a series). If I have written a review for the book on my blog, I will link it below.
Lord of Scoundrels by Loretta Chase
I've mentioned this book a million times on my blog, but it is such a classic in historical romance. Almost everything about it works from the characters to the romance to the humor.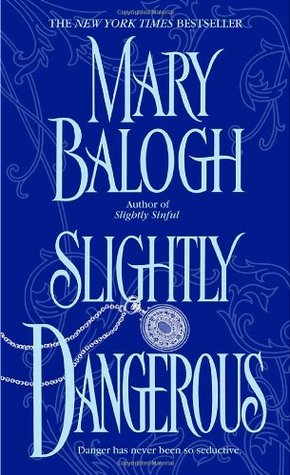 Slightly Dangerous by Mary Balogh -- #6 in the Bedwyn Family series
Wulfric Bedwyn is an amazing hero and it is a blast to see him fall for someone completely his opposite.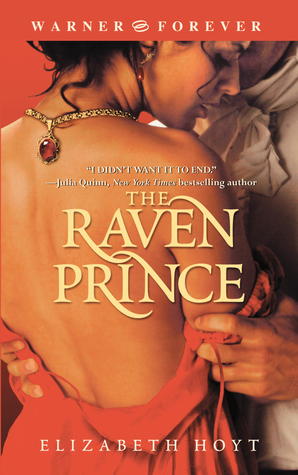 The Raven Prince by Elizabeth Hoyt -- #1 in the Prince trilogy
A super hot love story set in Georgian England with a gruff lord and his widowed secretary.
What Happens in London by Julia Quinn -- #2 in the Bevelstoke series
A hilarious romp with an intelligent heroine, a sexy but mysterious hero, and plenty of JQ's patented antics.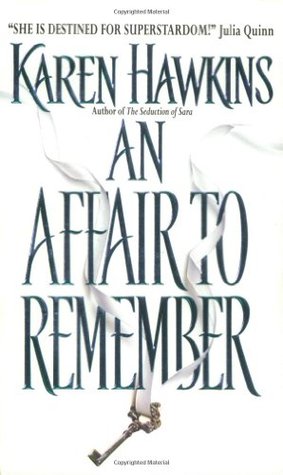 An Affair to Remember by Karen Hawkins -- #1 in the Talisman Ring series
A fun retelling of
The King and I
with a sharp-tongued governess and an arrogant duke who becomes the guardian of five unruly orphans.
A Gentleman Undone by Cecilia Grant -- #2 in the Blackshear Family series
Smart and sexy love story between a war hero and courtesan who is a math genius.
Yours Until Dawn by Teresa Medeiros
An intriguing twist on the Beauty and the Beast trope with a blind former soldier and the woman hired to be his nurse.
The Perfect Waltz by Anne Gracie -- #1 in the Merridew Sisters series
Another Beauty and the Beast retelling this time with a hefty bit of social commentary and a heroine who shows she is much more than a pretty face.
Highland Warrior by Hannah Howell -- #9 in the Murray Family series
Medieval Scottish romance with a shy warrior and the fierce lady that captures his heart.
Dreaming of You by Lisa Kleypas -- #2 in the Gamblers series
I love every aspect of this book with the writer heroine and the self-made hero.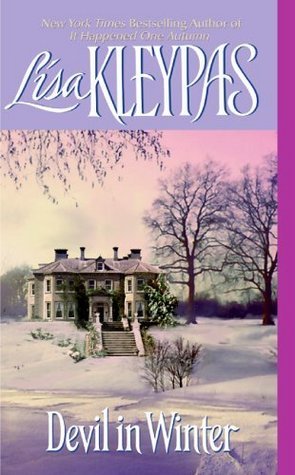 Devil in Winter by Lisa Kleypas -- #3 in the Wallflowers series
The perfect example of how an author can take a villain and reform them into a hero.
Always to Remember by Lorraine Heath
The book that made me cry more than any other historical romance I've read so far.
Enchanted by Elizabeth Lowell -- #3 in the Medieval trilogy
One of the few "bodice-ripper" style romances that I fell in love with.
Morning Glory by LaVyrle Spencer
An emotional American historical with two tortured, but likable characters.
My Dearest Enemy by Connie Brockway
Entertaining battle between two stubborn characters with great sexual tension.
England's Perfect Hero by Suzanne Enoch -- #3 in the Lessons in Love series
A fully developed hero who has major issues to get through and the interesting heroine who helps him.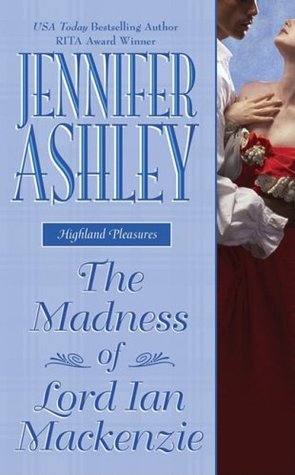 The Madness of Lord Ian MacKenzie by Jennifer Ashley -- #1 in the Highland Pleasures series
A modern-day classic with a hero who is rumored to be mad and the woman who figures out the truth.
The Taming of the Duke by Eloisa James -- #3 in the Essex Sisters series
An alcoholic duke who falls in love with one of his wards and uses a disguise to show her the real man beneath the drink.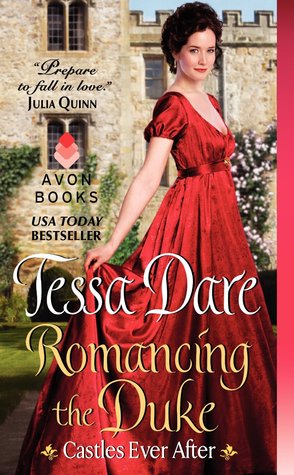 Romancing the Duke by Tessa Dare -- #1 in the Castles Ever After series
A real treat of a story with a relatable heroine who is the daughter of a famous fiction writer and scarred duke in need of love.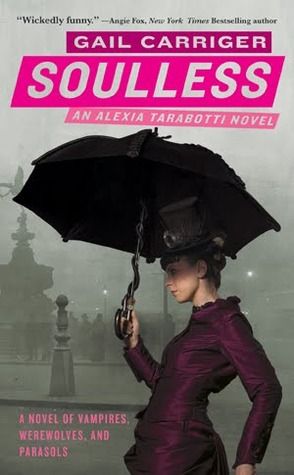 Soulless by Gail Carriger -- #1 in the Parasol Protectorate series
A fun steampunk-themed romp with a sassy, smart heroine and a gruff werewolf hero.
A Private Gentleman by Heidi Cullinan
A steamy, but poignant look at two men who fall in love in Regency England while dealing with class issues, one of the hero's introverted nature, and the forbidden aspect of their romance.