Historical Romance 101
is a celebration of the genre that will be occurring throughout the month of April. My blog along with On a Book Bender, Addicted to Romance, and Quinn's Book Nook will be writing on a variety of topics every Monday and Friday in April.
What I Look For In a Historical Romance Heroine:
Intelligent and witty.
Determination to better herself in some way.
Respect for others.
Looking for more than just a successful match.
Figures out a way to always get what she wants.
She has to be someone I want to be friends with.
My Favorite Heroines:
Kate -- The Viscount Who Loved Me by Julia Quinn
She is fiercely protective of her family and can give as good as she gets when it comes to Anthony Bridgerton. She also has to deal with a deep fear of thunderstorms and some insecurities when it comes to her appearance in comparison to her sister.
Before she knew what she was about, she was jumping about like a crazy woman, yelling, "Yes! Yes! I win!"
"You don't win," Anthony snapped.
"Oh, it feels like I've won," she reveled.
Violet -- The Countess Conspiracy by Courtney Milan
One of the smartest heroines I've read in a historical. Violet is obsessed with science and keeps her talents a secret from society by having her best friend, Sebastian, present her work as his own. She has low self-esteem due to her emotionally abusive late husband.
That's the way things were; people liked Lily, and while they were busy liking her, Violet got things done. It never bothered Violet. She liked having things to do, and if her sister hadn't been there, they wouldn't have liked Violet any better. They'd only have ignored her more.
Lydia -- A Gentleman Undone by Cecilia Grant
A working courtesan who strives for her independence while still enjoying the sensual aspects of her lifestyle that I really admired. I especially liked watching her use her penchant for math to earn money at the gambling tables.
"I've told you what I enjoy. You may believe I know my own tastes." Her voice was growing thin with agitation. She twitched like a cornered animal. "Don't dare fancy you'll be the man to teach me the pleasures of tenderness."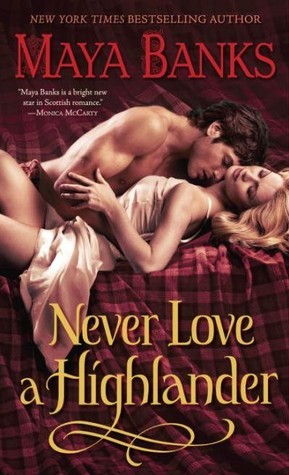 Rionna -- Never Love a Highlander by Maya Banks
An unwanted daughter in Medieval Scotland who dresses and acts like a man to show her father she is just as valuable to him as a son. I loved her intelligence and her ability to adapt to a variety of scenarios.
"Caelen?"
"Aye, lass?"
"You were right."
"What was I right about?"
"Kissing. 'Tis a most wondrous thing."
She could sense his smile.
Minerva -- How to Woo a Reluctant Lady by Sabrina Jeffries
The sister of a marquess who courts scandal by writing Gothic novels and then putting out an ad for a husband to circumvent her grandmother's stipulations. Minerva made me laugh so hard with her antics and her determination to maintain her independence.
Then she jerked back with a siren's smile that made his confidence falter. "Well." She tapped her chin. "That was a decent kiss, all things being equal." She pressed her hand to her chest. "My heart is, if not quite racing, then heading into a quick walk. But I need a thermometer to determine if and how high my body heated. I shall just go--"
"Don't you dare." He caught her by the arm as she was on the verge of fleeing. "You know bloody well that you responded to that kiss."
With a suspicious glee in her eyes, she tugged her arm from his grip. "I'm not saying I didn't respond-- just that I didn't respond to any overwhelming degree. But it was a good kiss, I suppose. Better than some, not as good as others."
Calpurnia -- Nine Rules to Break When Romancing a Rake by Sarah MacLean
A heroine I would love to befriend. Callie is considered a spinster and, after always following the rules of society, she decides to do some things for herself. Her ambitious journey is a ton of fun and very inspiring.
"I've spent twenty-eight years doing what everyone around me expected me to do...being what everyone around me has expected me to be. And it's horrid to be someone else's vision of yourself."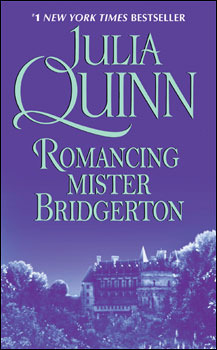 Penelope -- Romancing Mr. Bridgerton by Julia Quinn
A woman who realistically developed from a shy wallflower to a happy, confident woman. I know many people can relate to Penelope and her desire to be seen for who she truly is in the eyes of society.
Deep inside, she knew who she was, and that person was smart and kind and often even funny, but somehow her personality always got lost somewhere between her heart and her mouth, and she found herself saying the wrong thing or, more often, nothing at all.
Lauren -- A Summer to Remember by Mary Balogh
A proper young woman who swears off marriage after being abandoned at the altar and coerces one of London's most infamous bachelors to give her a summer she will never forget.
"I am free, you see," she said, "to love or to withhold love. Love and dependence need no longer be the same thing to me. I am free to love. that is why I love you and it is the way I love you. If you have come here, Kit, because you think you owe me something, because you believe I might crumble without your protection, then go away again with my blessing and find happiness with someone else."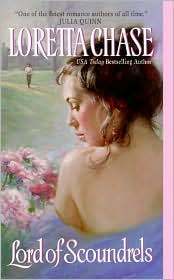 Jessica -- Lord of Scoundrels by Loretta Chase
I knew I would adore Jessica the moment she took out a pistol and shot her future husband in the arm for ruining her reputation. I usually don't support violence, but the scene was so hilarious and exactly what Dain needed to wake him to how amazing Jessica is.
"Jessica, I know I've been...difficult," he said. "All the same—""Difficult?" She looked up, her grey eyes wide, "You have been impossible. I begin to think you are not right in the upper storey. I knew you wanted me. The only thing I've never doubted was that. But getting you into bed— you, the greatest whoremonger in Christendom— gad, it was worse than the time I had to drag Bertie to the tooth-drawer. And if you think I mean to be doing that the rest of our days, you had better think again. The next time, my lord, you will do the seducing— or there won't be any, I vow."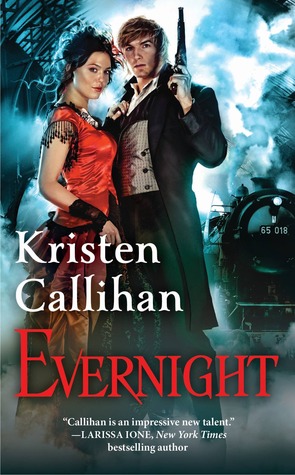 Holly -- Evernight by Kristen Callihan
A metal elemental who is very analytical about the world around her. One of the best parts of her character was the fact that she is considered to be dangerous due to her brain as much as her unique supernatural gifts.
Men were decidedly odd creatures, incapable of acting with cool logic when it came to practical matters. For instance, Holly could not understand why they would tup whomever they pleased with no compunction, but became downright missish when a woman did the same. Honestly, one would think he'd be glad for her. The loss of a woman's virginity had the possibility of being a horrid experience yet she'd accomplished it with a minimum of pain and a maximum of pleasure.