What Makes Me Swoon Over a Historical Romance Hero:
Intelligence and common sense
Sense of humor
Respect for others especially women
Sense of duty to their family, tenants, etc.
Has an internal journey he must go on
Random quirks or idiosyncracies
Charming or at least makes an attempt to be charming
Has at least one big vulnerability
My Favorite Heroes:
Anthony -- The Viscount Who Loved Me by Julia Quinn
About Him:
British viscount
Oldest of eight children
Decided that he wants a pretty, biddable wife that he could never fall in love with
Ends up with a woman who is the exact opposite of his expectations
Why I Love Him:
He takes care of his family.
He idolized his father and thinks he will never live up to his example.
He's a vicious Pall Mall player.
He takes pity on wallflowers.
Favorite Quote:
"Listen to me," his voice even and intense,"and listen well, because I'm only going to say this once. I desire you. I burn for you. I can't sleep at night for wanting you. Even when I didn't like you, I lusted for you. It's the most maddening thing, beguiling, damnable thing, but there it is. And if I'm to hear one more word of nonsense from your lips, I'm going to have to tie you to the bed bloody bed and have my way with you a hundred different ways, until you finally get it through your silly skull that you are the most beautiful and desirable woman in England, and if anyone else doesn't see that they're bloody fools."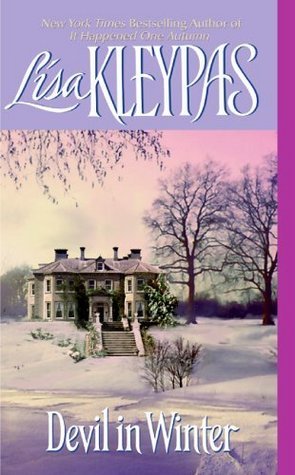 Sebastian -- Devil in Winter by Lisa Kleypas
About Him:
Heir to a British dukedom.
Was the youngest child and only boy out of five.
Lost his mother and older sisters when he was young.
In desperate need of funds so he agrees to marry Evangeline Jenner in exchange for saving her from her extended family.
Why I Love Him:
Understands his flaws and knows that he is rake
Learns to use his intelligence to run Evie's father's gambling hall
Very protective of Evie and appreciates her subtle charms
Favorite Quote:
"What happened to your stammer?"
"I suppose I must feel comfortable with you. I tend to stammer less with certain people."
"No one's ever told me that I'm a comfortable sort. I'm sure I don't like it. I'll have to do something diabolical soon to correct your impression."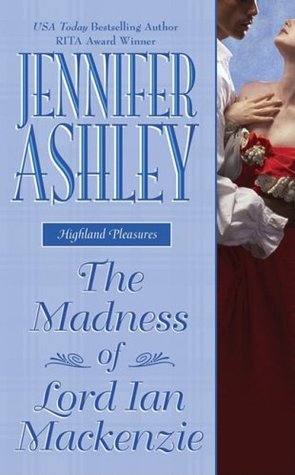 Ian -- The Madness of Lord Ian MacKenzie by Jennifer Ashley
About Him:
Youngest of four brothers.
Brilliant and has a photographic memory.
Is considered mad by society due to his savant-like tendencies and his inability to understand social situations.
Why I Love Him:
He is devoted to Beth and her happiness from the moment he meets her.
While he has difficulty expressing feelings, he finds ways to reveal them to his family.
His mostly positive outlook despite his issues and his past.
Favorite Quote:
"We don't fit in, you and me," he said. "We're both oddities no one knows what to do with. But we fit together." He took her hand, pressed her palm to his, then laced their fingers through each other's. "We fit."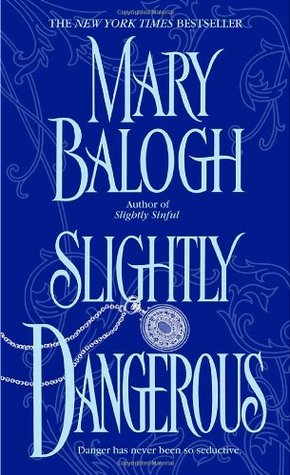 Wulfric -- Slightly Dangerous by Mary Balogh
About Him:
Duke of Bewcastle
Oldest of six children.
Known for being a control freak and a man impervious to love.
Why I Love Him:
His obsessive devotion to his family.
The loneliness he feels when they all marry and leave.
His reserved nature that hides a sly sense of humor.
Favorite Quote:
And infatuated be damned. He was near to being blinded by his attraction to her. He was in love, damn it all. He disliked her, he resented her, he disapproved of almost everything about her, yet he was head over ears in love with her, like a foolish schoolboy. He wondered grimly what he was going to do about it. He was not amused. Or in any way pleased.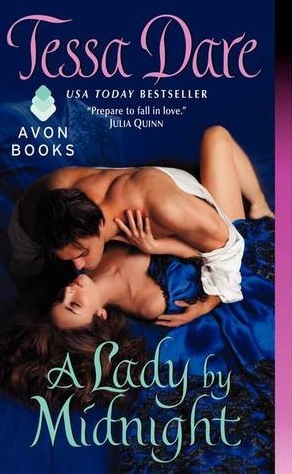 Samuel -- A Lady By Midnight by Tessa Dare
About Him:
Has achieved the rank of Corporal in the British Army.
Suffers from spells brought on by remembering tragic events from the battlefield.
Has a mysterious past that he is ashamed to admit.
Why I Love Him:
Prefers actions over words.
Has devoted his life (since childhood) to making Kate Taylor happy, no matter what.
Favorite Quote:
Damn. If only he had it in him to love, to give her what she needed--he would claim her for his own and keep her so very close. To tease him, to kiss him back from the shadows, to laugh merrily when he terrorized his friends. To make him feel almost human, every once in awhile. If only.
Rupert -- Mr. Impossible by Loretta Chase
About Him:
Youngest of four sons of the Earl of Hargate.
Has an impulsive streak which leads him to being put in a Cairo jail.
Considered a "blockhead" by his heroine, Daphne.
Why I Love Him:
Charming and has a great sense of humor.
Spends a ton of time perpetuating Daphne's impression of him as "brainless" though he is anything but.
Finds Daphne's intellect to be one of her most attractive qualities.
Favorite Quote:
"Don't you remember telling me that you're the brain and I'm the brawn? Naturally I expect you to do all the talking. And naturally I shall knockheads and toss people out of windows as required. Or did I misunderstand? Did you want me to think, too?"
Winter -- Thief of Shadows by Elizabeth Hoyt
About Him:
Son of a lower class brewer.
Schoolmaster and manager of the Home for Unfortunate Infants and Foundling Children.
Moonlights as the dashing Ghost of St. Giles, a Georgian-era superhero.
Why I Love Him:
Has a strong sense of justice for the neglected and forgotten children of London.
Is very honest and had a tendency to be blunt about his feelings.
Has little experience with women due to his devotion to the Home and his family.
Favorite Quote:
"I'll never look at you in any way but complete admiration." He stroked her hair soothingly. "You will never be a millstone about my neck. Rather you're the sunshine that brightens my day." He swallowed. "Don't you see? You brought me into the daylight. You've embraced parts of me that I was never able to let see light. Don't make me retreat again into the night."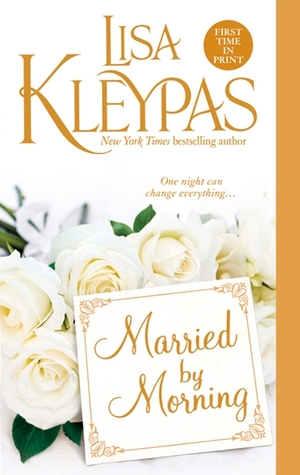 Leo -- Married By Morning by Lisa Kleypas
About Him:
Only boy in the Hathaway family.
Wanted to be an architect.
Lost his betrothed to scarlet fever and became self-destructive in his grief.
Inherited a title (Viscount Ramsay) through a series of cursed relatives.
Why I Love Him:
Is very protective of his sisters.
Has a very dry, witty sense of humor.
Fell in love with his sisters' governess who he affectionately refers to as "Marks."
Favorite Quote:
"I know I'm a bad bargain. But I'm begging you to have me anyway. Because I want a chance to make you as happy as you make me. I want to build a life with you." He fought to steady his voice. "Please come to me, Cat, because there's no surviving you. You don't have to love me back. You don't have to be mine. Just let me be yours."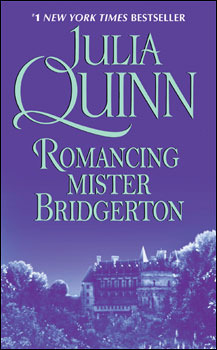 Colin -- Romancing Mr. Bridgerton by Julia Quinn
About Him:
Son of a viscount.

Third of a family of eight children.

Considered one of the most sought-after bachelors in London.
Why I Love Him:
Has a terrific sense of humor.
Desperate to find a true purpose in his life beyond parties and charming ladies.
Loves to travel and write about his experiences during trips.
Falls in love with his sister's best friend who has had a crush on him for twelve years.
Favorite Quote:
He murmured her name, tenderly taking her face in his hands. "I love you," he said, his voice low and fervent. "I love you with everything I am, everything I've been, and everything I hope to be. I love you with my past, and I love you for my future."

He bent forward and kissed her, once, softly, on the lips. "I love you for the children we'll have and for the years we'll have together. I love you for every one of my smiles, and even more, for every one of your smiles."