Historical Romance 101
is a celebration of the genre that will be occurring throughout the month of April. My blog along with On a Book Bender, Addicted to Romance, and Quinn's Book Nook will be writing on a variety of topics every Monday and Friday in April.
My Favorite HR Couples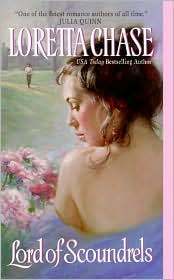 Sebastian and Jessica -- Lord of Scoundrels by Loretta Chase
An arrogant, womanizing lord and the lady who finally brings him to his knees.
"Jessica, you are a pain in the arse, do you know that? If I were not so immensely fond of you, I should throw you out the window."
She wrapped her arms about his waist and laid her head against his chest. "Not merely 'fond,' but 'immensely fond.' Oh Dain, I do believe I shall swoon."
"Not now," he said crossly. "I haven't time to pick you up.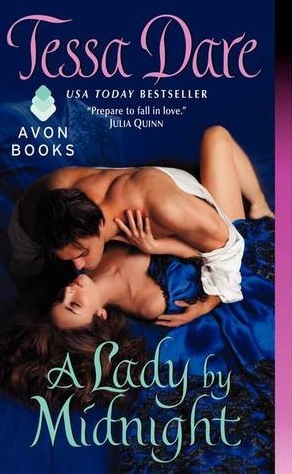 Samuel and Kate -- A Lady by Midnight by Tessa Dare
An independence-minded music teacher and a brooding soldier.
"I don't want anyone fighting over me," Kate said. "It's not worth it.""Like hell it's not." Samuel turned to her. "Don't ever say you're not worth it, Katie. You're worth epic battles. Entire wars."Her heart pinched. "Samuel...""Yes, Helen of Troy?" She thought she saw him wink as he backed away, reaching for a sword to match Evan's.After all this time...he would choose this moment to be charming.
Celia Sharpe and Jackson Pinter -- A Lady Never Surrenders by Sabrina Jeffries
A lady with an unparalleled shooting ability and a Bow Street Runner.
"You never seem to have trouble talking to me. Or rather, lecturing me.""It's either lecture you or stop up your mouth with kisses," he said dryly. "Talking to you isn't easy, because every time I'm near you I burn to carry you off to some secluded spot and do any number of wicked things to you."She blinked, then gazed at him with such softness that it made his chest hurt. "Then why don't you?"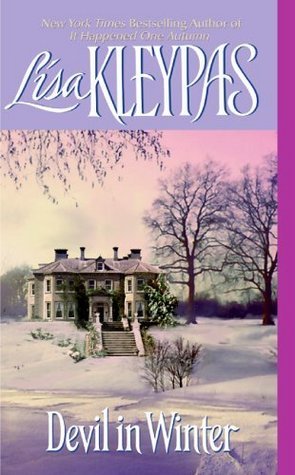 Sebastian and Evie -- Devil in Winter by Lisa Kleypas
A man with a dangerous reputation and a shy wallflower.
"Ah, Evie," she heard him say softly, "I must have a heart, after all…because right now it aches like the devil.""Only your heart?" she asked ingenuously, making him laugh.He lowered her to the bed, his eyes sparkling wickedly. "Also a few other things," he conceded. "And as my wife, it's your duty to ease all my aches."
Blade and Honoria -- Kiss of Steel by Bec McMaster
The vampiric master of London's underworld and a scientist's daughter trying to save her brother.
"Easy, luv. Don't stir the devil, or you'll 'ave to pay the consequences."
"I'm not sure I have any coin on me," she said leaning closer and kissing the stubbled roughness of his jaw. "Do you think he would accept my favors instead?" A sultry whisper in his ear.
Blade groaned, "Bloody 'ell, Honor. Don't tease a man so."
"But it's so very exciting."
Oliver and Jane -- The Heiress Effect by Courtney Milan
A barrister trying to move up in the political ranks and an heiress who is trying to avoid marriage by acting as outlandish as possible.
"Jane, you are not a blight. You are not a disease. You are not a pestilence or a poison. You're a beautiful, brilliant, bold woman, the best I have ever met. I should never have implied that you were lacking. The fault was in me. I didn't think I was strong enough to stand at your side."
Kate and Anthony -- The Viscount Who Loved Me by Julia Quinn
A popular viscount with a large family and an unorthodox debutante determined to find her sister a happy match.
"Love's about finding the one person who makes your heart complete. Who makes you a better person than you ever dreamed you could be. Its about looking in the eyes of your wife and knowing all the way to your bones that she's simply the best person you've ever known."
Sara and Derek -- Dreaming of You by Lisa Kleypas
A small-town novelist and a gambling hell owner.
"I think you'll have to marry me, Miss Fielding.""To save your reputation?"Derek grinned, bending to kiss the flash of pale throat revealed by the robe. "Someone has to make a respectable man of me."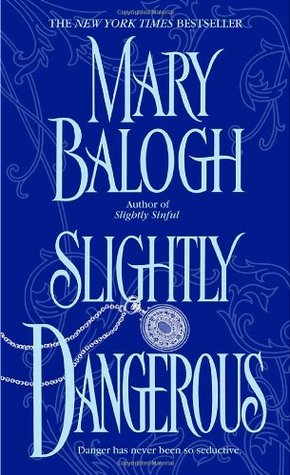 Wulf and Christine -- Slightly Dangerous by Mary Balogh
A stoic duke and a clumsy schoolteacher.
"I would be consumed by you," she said, and blinked her eyes furiously when she felt them fill with tears. "You would sap all the energy and all the joy from me. You would put out all the fire of my vitality.""Give me a chance to fan the flames of that fire,' he said, 'and to nurture your joy."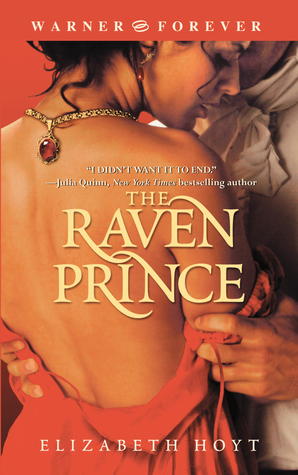 Edward and Anna -- The Raven Prince by Elizabeth Hoyt
An ill-mannered lord and his widowed secretary.
"Do you think 'Duke' is a good name?" she asked.His face blanked for a second before it cleared. He glanced at the dog in consideration. "I don't think so. He would outrank me."
Will and Ellie -- Morning Glory by LaVyrle Spencer
A former prisoner and a widow thought to be mad.
"Could you say it once," he entreated, "like they say people do?"Her heart beat like the wings of an eagle, taking her soaring as she spoke the words. "I love you, Will Parker."The sting hit his eyelids and he hung his head because nobody had prepared him for this, nobody had said, When it happens you'll be resurrected. All that you were you will not be. All that you weren't, you are. He lunged against her, burying his face above her breasts, holding fast. "Oh, God..." he groaned. "Oh, God."
Olivia and Harry -- What Happens in London by Julia Quinn
A bored and curious lady and a translator for the London War Office.
"You should be thankful that dark colors suit you. Not everyone wears black well.""Why, Lady Olivia, is that a compliment?""Not so much as a compliment to you as an insult to everyone else," she assured him."Thanks heaven for that. I don't think I would know how to conduct myself in a world in which you offered compliments."
Poppy and Winston -- Winterblaze by Kristen Callihan
A woman with supernatural powers and her husband who has been in the dark about the magical world until now.
"If you die on me, Winston Lane, I shall kill you."His lips tilted. "Don't worry, sweeting. I live to thwart you."