A great feature hosted by Tynga's Reviews where bloggers get to feature the new books they received over the past week.
~RECEIVED THROUGH PAPERBACK SWAP~
What fortune awaited sweet, timid Percy Parker at Athens Academy? Considering how few of Queen Victoria's Londoners knew of it, the great Romanesque fortress was dreadfully imposing, and little could Percy guess what lay inside. She had never met the powerful and mysterious Professor Alexi Rychman, knew nothing of the growing shadow, the Ripper and other supernatural terrors against which his coterie stood guard. She knew simply that she was different, haunted, with her snow-white hair, pearlescent skin and uncanny gifts. But this arched stone doorway offered a portal to a new life, an education far from the convent—and an invitation to an intimate yet dangerous dance at the threshold of life and death…
We asked our readers what story they would most like to see from four bestselling authors. They responded . . .A handsome hero returns from war, battle-scarred and world-weary. But family duty calls and he must find a bride. A young lady facing yet another season without a suitor never expects to find herself the object of his affections.
~BORROWED FROM THE LIBRARY~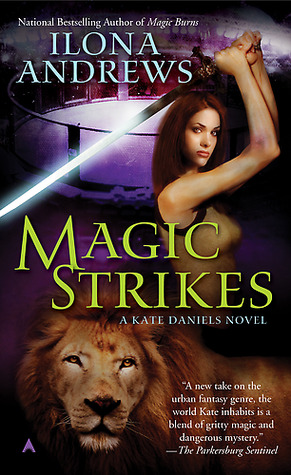 Drafted into working for the Order of Merciful Aid, mercenary Kate Daniels has more paranormal problems than she knows what to do with these days. And in Atlanta, where magic comes and goes like the tide, that's saying a lot.

But when Kate's werewolf friend Derek is discovered nearly dead, she must confront her greatest challenge yet. As her investigation leads her to the Midnight Games—an invitation only, no holds barred, ultimate preternatural fighting tournament—she and Curran, the Lord of the Beasts, uncover a dark plot that may forever alter the face of Atlanta's shapeshifting community…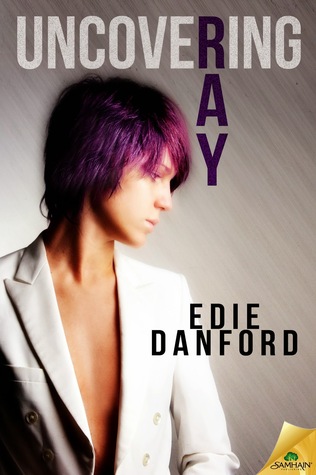 Hey, man--you a chick or a dude? Dealing with the same old boring question is a downer for college drop-out Ray Fayette, especially when it's asked by the low-tipping, over-privileged students at the Ellery Diner.

When six-foot-five, muscle-bound straight arrow Wyatt Kelly publicly smacks down a fellow frat bother for caveman behavior, Ray's interest is sparked. Wyatt's not-so-subtle attraction sparks a few other things too.

But getting to know Wyatt proves dangerous. His sexy smiles and smart questions slide under even Ray's prickliest defenses. Worse, his academic mentor happens to be Ray's ex-stepfather, the dictatorial jerk who just kicked Ray out of his house. Again.

Wyatt suggests a housing arrangement that has surprising appeal—there's space available at his frat house—but he's unaware just how complicated Ray's "identity issues" are. Ellery College kicked out Ray for a reason—a reason that could deep-six Wyatt's academic career and Ray's newly hopeful heart.
***********
WEEKLY RECAP
I READ...
Magic Burns by Ilona Andrews (urban fantasy) -- Even better than the first book. Review coming soon.

Catch a Falling Heiress by Laura Lee Guhrke (historical romance) -- Nothing groundbreaking in the genre, but entertaining and surprisingly sweet at times. Review coming soon.

The Truth As He Knows It by A.M.Arthur (male/male contemporary) -- Enjoyable, but super depressing. I wasn't a fan of handling of one of the side characters. Looking forward to more in the series.