Hosted by the ladies over at The Broke and the Bookish.
While I don't avoid debut novels, I am not very good at ferreting them out from all the other books that are being released. But, here are a few that have caught my eye for this year.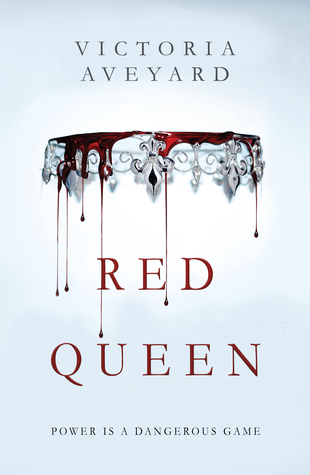 1. Red Queen by Victoria Aveyard

The poverty stricken Reds are commoners, living under the rule of the Silvers, elite warriors with god-like powers.

To Mare Barrow, a 17-year-old Red girl from The Stilts, it looks like nothing will ever change.

Mare finds herself working in the Silver Palace, at the centre of
those she hates the most. She quickly discovers that, despite her red blood, she possesses a deadly power of her own. One that threatens to destroy Silver control.

But power is a dangerous game. And in this world divided by blood, who will win?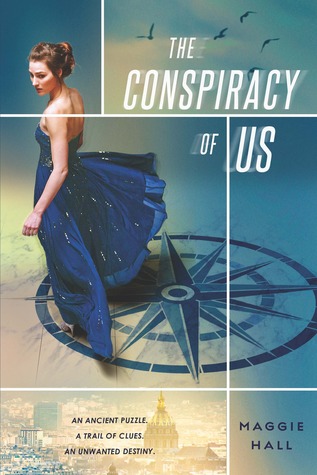 2. The Conspiracy of Us by Maggie Hall
To fight her destiny as the missing heir to a powerful and dangerous secret society, sixteen-year-old Avery West must solve an ancient puzzle in a deadly race across Europe. Forbidden love and code-breaking, masked balls and explosions, destiny and dark secrets collide in this romantic thriller, in the vein of a YA DaVinci Code.

Avery West's newfound family can shut down Prada at the Champs-Elysees when they want to shop in peace, and can just as easily order a bombing when they want to start a war.

They are part of a powerful and dangerous secret society called the Circle of Twelve, and Avery is their missing heir. If they discover who she is, some of them will want to use her as a pawn. Some will want her dead.

To thwart their plans, Avery must follow a trail of clues from the landmarks of Paris to the back alleys of Istanbul and through a web of ancient legends and lies. And unless she can stay one step ahead of beautiful, volatile Stellan, who knows she's more than she seems, and can decide whether to trust mysterious, magnetic Jack, she may be doomed after all.
3. The Diabolical Miss Hyde by Viola Carr
In an electric-powered Victorian London, Dr. Eliza Jekyll is a crime scene investigator, hunting killers with inventive new technological gadgets. Now, a new killer is splattering London with blood, drugging beautiful women and slicing off their limbs. Catching "the Chopper" could make Eliza's career—or get her burned. Because Eliza has a dark secret. A seductive second self, set free by her father's forbidden magical elixir: wild, impulsive Lizzie Hyde.

When the Royal Society sends their enforcer, the mercurial Captain Lafayette, to prove she's a sorceress, Eliza must resist the elixir with all her power. But as the Chopper case draws her into London's luminous, magical underworld, Eliza will need all the help she can get. Even if it means getting close to Lafayette, who harbors an evil curse of his own. Even if it means risking everything and setting vengeful Lizzie free . . .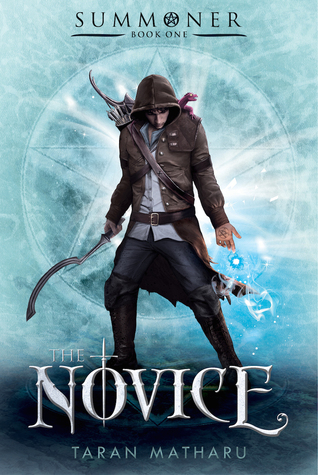 4. The Novice by Taran Matharu
When blacksmith apprentice Fletcher discovers that he has the ability to summon demons from another world, he travels to Adept Military Academy. There the gifted are trained in the art of summoning. Fletcher is put through grueling training as a battlemage to fight in the Hominum Empire's war against orcs. He must tread carefully while training alongside children of powerful nobles. The power hungry, those seeking alliances, and the fear of betrayal surround him. Fletcher finds himself caught in the middle of powerful forces, with only his demon Ignatius for help.

As the pieces on the board maneuver for supremacy, Fletcher must decide where his loyalties lie. The fate of an empire is in his hands. The Novice is the first in a trilogy about Fletcher, his demon Ignatius, and the war against the Orcs.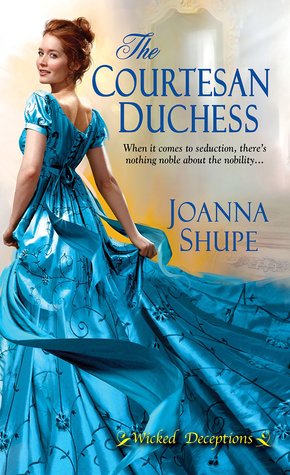 5. The Courtesan Duchess by Joanna Shupe
How to seduce an estranged husband—and banish debt!—in four wickedly improper, shockingly pleasurable steps...

1. Learn the most intimate secrets of London's leading courtesan.
2. Pretend to be a courtesan yourself, using the name Juliet Leighton.
3. Travel to Venice and locate said husband.
4. Seduce husband, conceive an heir, and voilà, your future is secure!

For Julia, the Duchess of Colton, such a ruse promises to be foolproof. After all, her husband has not bothered to lay eyes on her in eight years, since their hasty wedding day when she was only sixteen. But what begins as a tempestuous flirtation escalates into full-blown passion—and the feeling is mutual. Could the man the Courtesan Duchess married actually turn out to be the love of her life?
6. Becoming Jinn by Lori Goldstein
Forget everything you thought you knew about genies!

Azra has just turned sixteen, and overnight her body lengthens, her olive skin deepens, and her eyes glisten gold thanks to the brand-new silver bangle that locks around her wrist. As she always knew it would, her Jinn ancestry brings not just magical powers but the reality of a life of servitude, as her wish granting is controlled by a remote ruling class of Jinn known as the Afrit.

To the humans she lives among, she's just the girl working at the snack bar at the beach, navigating the fryer and her first crush. But behind closed doors, she's learning how to harness her powers and fulfill the obligations of her destiny.

Mentored by her mother and her Zar "sisters", Azra discovers she may not be quite like the rest of her circle of female Jinn . . . and that her powers could endanger them all. As Azra uncovers the darker world of becoming Jinn, she realizes when genies and wishes are involved, there's always a trick.
7. The Last True Vampire by Kate Baxter
Soul Survivor...He is the last of his race. The one true king of the vampires. Michael Aristov roams the nightclubs of L.A. after dark, haunted by his past and driven by his hunger. The last of the Ancient Ones, he alone has survived the destruction of his race at the hands of the slayers. Now he is forced to hunt and feed like a common vampire, a creature of lust. Nothing in this world can fulfill his needs…until he meets a woman who's everything he's ever wanted. And more.

Sweet Salvation...Her name is Claire Thompson. Her blood is so sweet, so intoxicating—the smell alone draws Michael to her like a moth to the flame. Sly, sexy, and seductive, Claire seems to be the only mortal who can satisfy his craving and seal his fate…forever. Can she be trusted? From their very first kiss, the last true vampire sweeps Claire into a world in which darkness rules desire—and where falling in love is the greatest danger of all…