While it always hurts my heart to give up on a book, it is an unfortunate part of being a voracious reader. There are so many books to read that I just can't waste time on ones that I am not enjoying for one reason or another. I have never written full reviews for any books that I haven't finished on my blog. Usually I just put something on Goodreads, but I have been feeling like I need to acknowledge their existence on the blog. So here is a quick list of all the books that I gave up on in 2014 along with a few sentences explaining what went wrong for me.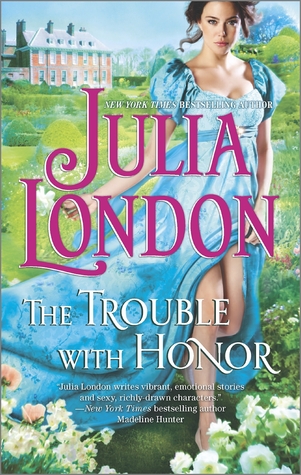 The Trouble with Honor by Julia London
-- The heroine was spoiled and reckless. Her sisters got on my nerves. I was bored and couldn't get motivated to care about the ending.
Knock Out by Michele Mannon
-- This showed me that MMA-themed books do nothing for me even though I love most sports romances. I found myself wanting more angst and a less annoying heroine.
And Then Comes Marriage by Celeste Bradley --
I have had a back-and-forth relationship with this author. I loved the first book in the series, but I stopped this one about halfway through. I am not a love triangle fan and I found all three main characters to be very immature. I do still like the Worthington family and will try another in the series.
How to Tame Your Duke by Juliana Gray --
It seemed like a book that I would like with the whole royalty on the run premise and the fact that the heroines had to dress like guys to hide out. But, I kept putting it down and ended up having to return it to the library before finishing it. I'm just not feeling motivated to check it out again anytime soon.
Kiss Me Like This by Bella Andre
-- I have gotten really into NA romances this year and wanted to try out the popular Bella Andre. But, I just didn't the buzz with this book. I found Serena to be too innocent and the romance was very cheesy to me. And I was a little irritated by the fact that all the Morrison siblings were perfect at something...not my cup of tea.
Demon Angel by Meljean Brook
-- I've heard so many amazing things about the Guardians series, but, after starting and stopping this book multiple times, I'm giving it up. I really liked both characters and wanted them to get a happy ending. I just wasn't a fan of the way the story was laid out over the years. I was getting confused and just didn't care enough to figure it out all.
The Devil Wears Kilts by Suzanne Enoch
-- The heroine irritated me from the moment I met her with her inability to actually listen to what the hero had to say. She lectured the hero constantly and only seemed to grow at the last minute. I usually enjoy Scottish-themed romances, but this did not work for me.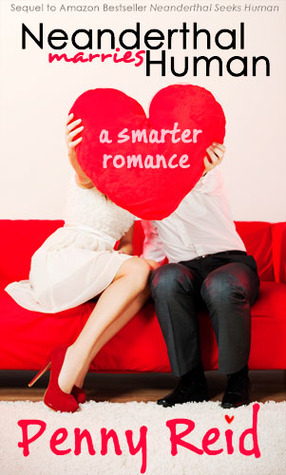 Neanderthal Marries Human by Penny Reid
-- I was so excited about this because I LOVED the other Knitting in the City books. But, for some reason, all of Janie's adorable quirks turned annoying and Quinn became even more dominating as the wedding grew closer. I will keep reading the series, but am going to skip this one.
Daring Miss Danvers by Vivienne Lorret
-- Nothing offensive in this book, but I was so bored. Neither protagonist grabbed me and I found their romance to be lackluster.