Hosted by the ladies over at The Broke and the Bookish.
I am focusing this list on six books that only a magical being like Santa Claus would be able to get his hands on at this time.
1. Winter (Lunar Chronicles #4) by Marissa Meyer
Yes, we get
Fairest
next month, but I want to see Winter get her story now! A favorite series that I will miss when it is completed.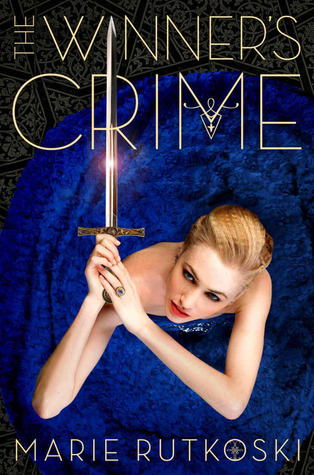 2. The Winner's Crime (The Winner's Trilogy #2) by Marie Rutkoski
I just finished
The Winner's Curse
this weekend and am dying to know what happens to Kestral and Arin next.
3. Highland Ever After (Montgomerys and Armstrongs #3) by Maya Banks
I'm not sure when this will actually be released, but I am ready for whenever it is.
4. Rivals in the City (The Agency #4) by Y.S. Lee
This is due to be released in the U.S. in March of 2015 and I cannot wait! One of my all-time favorite series!
5. A Cold-Hearted Rake (?) by Lisa Kleypas
I'm not sure if this is the real title, but that is what Goodreads is currently calling it. This is Kleypas's return to historical romance which I'm hoping will happen this year.
6. Captive Prince: Volume 3 by C.S. Pacat
I am actually holding off on reading Volume 2 until I know that Volume 3 has an actual release date.