Hosted by the ladies over at The Broke and the Bookish.
It is always hard to list my ten favorite books in a year so I decided to make this one easier by focusing only on books that were released in 2014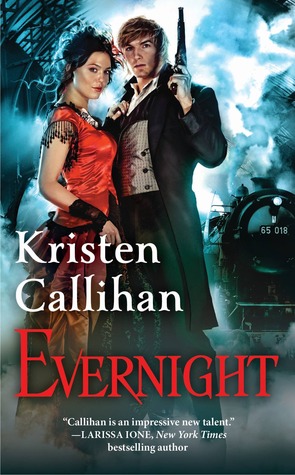 1. Evernight (Darkest London #5) by Kristen Callihan (historical/paranormal romance)
"Now you listen to me," Holly said with quiet conviction. "You will never touch William Thorne, nor any of his kith and kin, again. You will never contact me or interfere with my life, either directly or indirectly, again. . . You may have more power, and perhaps one day, you'll have the luck to catch me unaware. But you do not have my resolve. You come between me and mine again, and I will slice you into ribbons so slowly, it will take agonizing hours for this mortal shell you now wear to die. And when I am done, I will send you back without another thought for you. I'll do it over and over. I will not stop defending what is mine."
2. Chained by Night (Moonbound Clan Vampires #2) by Larissa Ione (paranormal romance)
"I thought your name was Roger."
"Why the hell would you think that?"
"I heard Riker call you Roger."
"Not Roger. Roger. As in affirmative. He was giving me a positive response to my order."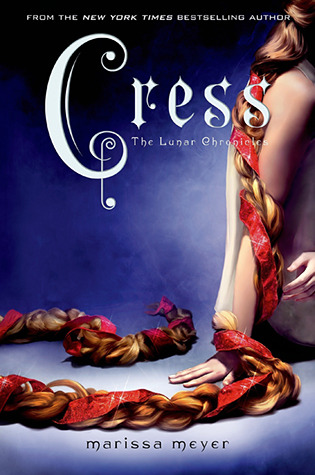 3. Cress (Lunar Chronicles #3) by Marissa Meyer (YA science fiction)
"Maybe there isn't such a thing as fate. Maybe it's just the opportunities we're given, and what we do with them. I'm beginning to think that maybe great, epic romances don't just happen. We have to make them ourselves."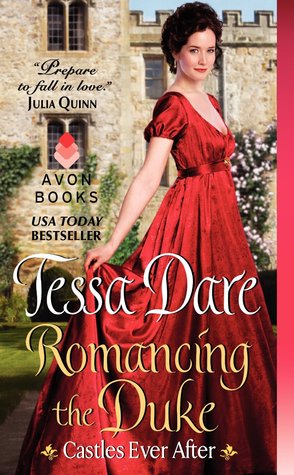 4. Romancing the Duke (Castles Ever After #1) by Tessa Dare (historical romance)
"Release the ermine!"

5. Shield of Winter (Psy-Changeling #13) by Nalini Singh (paranormal romance)
"He has a heart so huge, it's kept pumping, kept going long past endurance—even though life has bruised it to a pulp."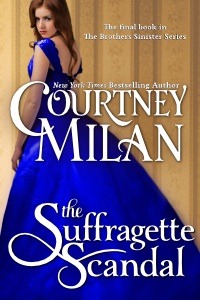 6. The Suffragette Scandal (Brothers Sinister #4) by Courtney Milan (historical romance)
"I still know who you are, Edward. And if you recall, I didn't fall in love with a man who represented himself as the most honorable fellow in all of England. I fell in love with a scoundrel."
7. Forged by Desire (London Steampunk #4) by Bec McMaster (steampunk romance)
"I thought not," he replied. "So don't ask me to watch the woman I love go with another man to save my life. I won't have it, Perry."
"Stop saying that."
"I'll keep saying it until you believe me." His arms locked around her, drawing her close, his breath a harsh exhalation against her cheek. "I love you, Perry. I'll always love you. And I'll tell you every day for the rest of our lives if you need me to."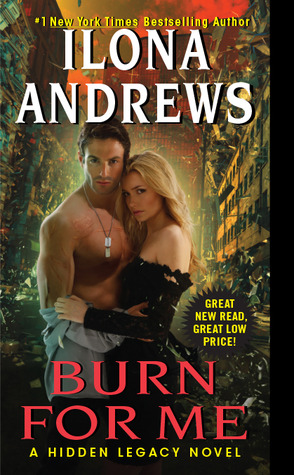 8. Burn for Me (Hidden Legacy #1) by Ilona Andrews (urban fantasy)
"One school of thought says that the best way to handle an issue like this is exposure therapy," Mad Rogan said. "For example, if you're terrified of snakes, repeated handling of them will cure it."
"I'm not handling your snake."
9. Fever Pitch (Love Lessons #2) by Heidi Cullinan (male/male contemporary)
"Sometimes we need a place to be completely safe, somewhere boring that isn't about sex or adventure or wild hairs. I am that place for you. As long as you want it, for ten minutes or ten hours or ten thousand years: I am your safe place. No matter what happens, no matter who leaves you or hurts you. I am your safe place."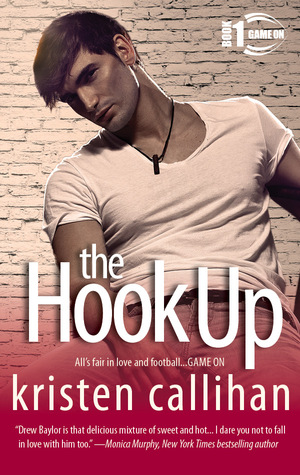 10. The Hook-Up (Game On #1) by Kristen Callihan (NA contemporary)
Tonight was obviously an ill-advised hook up for her. And I'm so screwed up because it was the best thing that has ever happened to me.
HONORABLE MENTIONS:
When the Duke Was Wicked
by Lorraine Heath
Never Judge a Lady By Her Cover
by Sarah MacLean
Dark Skye
by Kresley Cole
How to Lose a Duke in Ten Days
by Laura Lee Guhrke
The Understatement of the Year
by Sarina Bowen