Hosted by Rachel at Reading YA Rocks, Jaime at Two Chicks on Books, Mindy of Magical Urban Fantasy Reads, and Nancy of Tales of a Ravenous Reader.
The event runs for five consecutive days, the last week full of the year – Monday, December 22nd to Friday, December 26th. Five days in which we share some of our favorite lists and we invite ALL of YOU to join in on the fun and share your lists with everyone too!
Each day of the event just visit one of the hosting blogs and share your list in the Linky below each day's post. Just make sure to match up the correct post and Linky list to get credit.
~BEST BOOKS I READ IN 2014~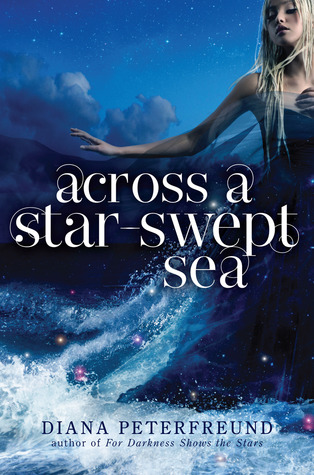 1. Across a Star-Swept Sea (For Darkness Shows the Stars #2) by Diana Peterfreund (YA science fiction)
My favorite read of 2014! I loved this retelling of
The Scarlet Pimpernel
with a female acting as the famous spy. The setting came alive for me and I am hoping Peterfreund will return to this world in the future.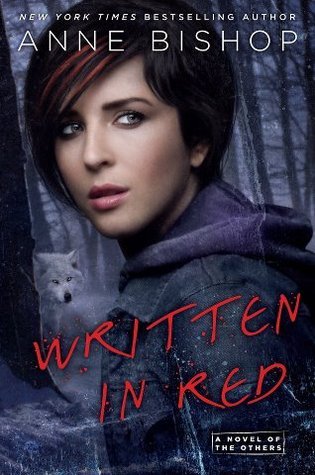 2. Written in Red (The Others #1) by Anne Bishop (urban fantasy)
A violent yet beautiful alternate world with a heroine who is not your typical UF character. I am intrigued by what is to come with this series and am so happy I took a chance on it.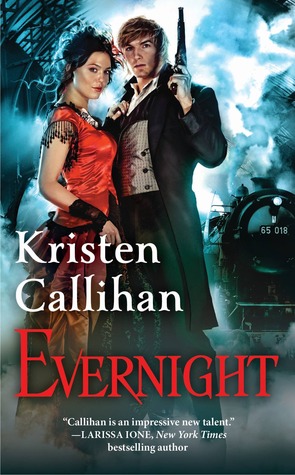 3. Evernight (Darkest London #5) by Kristen Callihan (historical/paranormal romance)
I've been liking this series, but this is the book that really sold me on the world. The bigger picture is finally revealed and things are about to get messy.
4. My Dearest Enemy by Connie Brockway (historical romance)
This had been on my TBR shelf for a few years and I was mentally hitting myself for waiting so long to open it. A lighthearted yet thought provoking book with two amazing characters and a sweet romance. I can see why it is considered a classic in the world of historical romance.
5. Innocent in Death (In Death #24) by JD Robb (romantic suspense)
I have read many books in this series this year, but this is the one that has stuck with me long after I finished it. The mystery is complex, the resolution shocking, and the growth of Eve Dallas as a character is wonderfully written.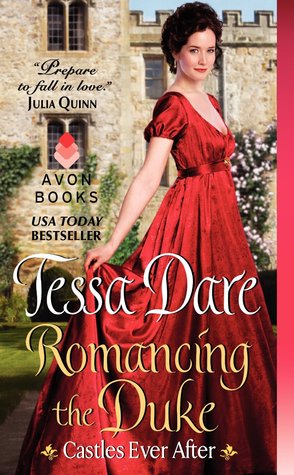 6. Romancing the Duke (Castles Ever After #1) by Tessa Dare (historical romance)
A delightful romp that balances light and dark in a unique kind of fairy tale retelling. Plus a sweet homage to obsessive fan groups that pepper pop culture today.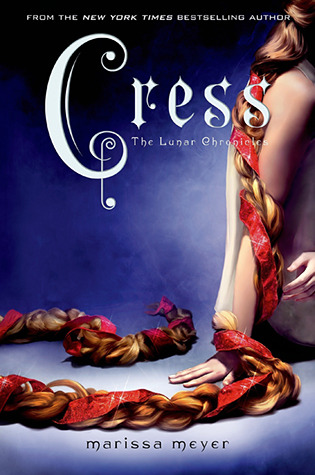 7. Cress (The Lunar Chronicles #3) by Marissa Meyer (YA science fiction)
I love this series!! Meyer's retelling of Rapunzel is a perfect companion to
Scarlet
and
Cinder.
Captain Thorne is hilarious and the titular Cress would make an amazing best friend.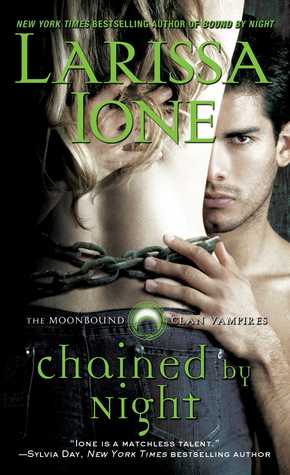 8. Chained by Night (Moonbound Clan Vampires #2) by Larissa Ione (paranormal romance)
Starts off right where the prequel (
Bound by Night
) ends and continues this complex paranormal series. I loved everything about it from the protective hero, the deceitfully strong heroine, and the changes that are occurring in the world of the Moonbound Clan.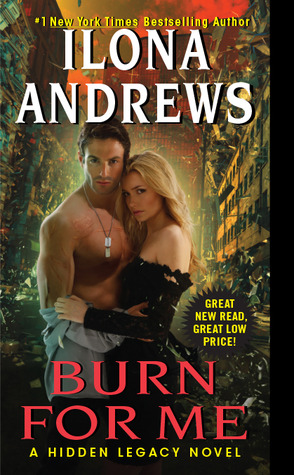 9. Burn for Me (Hidden Legacy #1) by Ilona Andrews (urban fantasy)
My first, and definitely not last, urban fantasy by Ilona Andrews. Nevada Baylor is one of my favorite heroines of the year and Mad Rogan reminds me of the enigmatic Jericho Barrons. I'm anxious to see more of this world.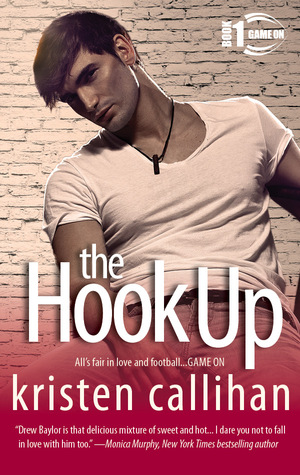 10. The Hook Up (Game On #1) by Kristen Callihan (NA contemporary)
The book that surprised me the most this year. I don't consider myself a fan of new adult, but this one blew me away. I loved the sports angle and Drew was such a sweet hero.
HONORABLE MENTIONS: