Hosted by the ladies over at
The Broke and the Bookish
.
~Ten Books/Series I Want To Re-Read~
I do re-read on occasion especially when I am in a reading slump. But, with all the new releases and my overflowing TBR shelf, I don't get to re-read as much as I would like. So here's the books/series that I would read again if I could find the time.
~BOOKS~
1. Outlander by Diana Gabaldon (historical fiction)
I'm trying to wait to re-read this until the entire season of the television series is over. I read this years ago and want to enjoy the show on its own merits. But, it is so good that it is making me want to re-discover Jamie and Claire's romance all over again.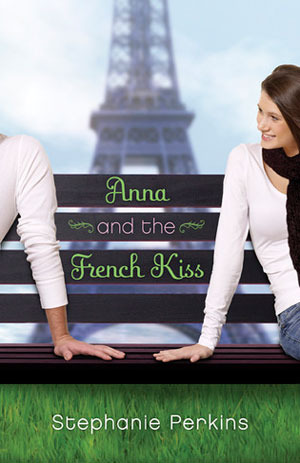 2. Anna and the French Kiss by Stephanie Perkins (YA contemporary)
I haven't read this ever since it first came out and, now that the series is complete, I want to read it again. Anna and Etienne were magical the first time and I want to see if their story is just as powerful after all this time.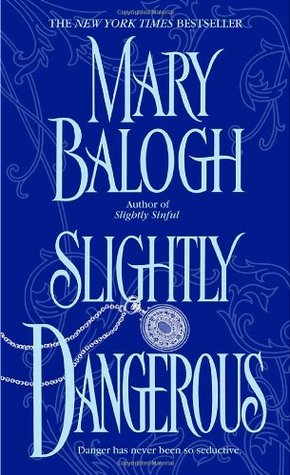 3. Slightly Dangerous by Mary Balogh (historical romance)
This is my favorite Balogh romance and I've re-read it many times. One of my favorite authors just commented on how much she enjoyed it on Goodreads and I want to pull my old dog-eared copy out again.
4. Just Listen by Sarah Dessen (YA contemporary)
Annabel is a character that I have connected with more than almost any other in all my years of reading. Her journey to letting her voice be heard is so powerful and I absolutely adore Owen!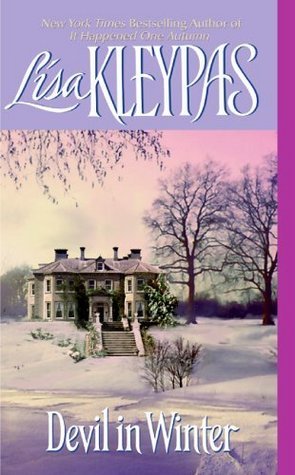 5. Devil in Winter by Lisa Kleypas (historical romance)
Another historical that I re-read when in a reading slump. I adore Evie and St. Vincent's romance and always will.
~SERIES~
6. Immortals After Dark series by Kresley Cole (paranormal romance)
I have a feeling that this series is approaching its conclusion with all the hints we are getting about Valkyrie seer, Nix, and the upcoming Ascension. Before it happens, I want to go through the whole series again to fully appreciate Kresley Cole's fantastic worldbuilding.
7. Bridgerton Family series by Julia Quinn (historical romance)
One of my all-time favorite historical families. I've re-read my favorite,
The Viscount Who Loved Me
, a couple times, but haven't done the whole series in a long time.
8. Harry Potter series by JK Rowling (MG fantasy)
I watch the movies all the time, but need to do a full re-read very soon. My favorite series and the one that sealed my obsession with books.
9. Night Huntress series by Jeaniene Frost (urban fantasy)
It is now complete and I want to read Cat and Bones story from the beginning. The last few books weren't my favorite, but I'm hoping to revive my love for the series with the early books at least.
10. Psy-Changeling series by Nalini Singh (paranormal romance)
Like Immortals After Dark, this is a complex and fabulous series. There are so many intricacies and, now that we are in another arc of the series, I want to re-read them all. Plus I'm suffering from severe Changeling withdrawal though I do love reading about the Psy.