A great feature hosted by Tynga's Reviews where bloggers get to feature the new books they received over the past week.
~BOUGHT~
Billionaire With Benefits by Anne Tenino (male/male contemporary)
-- I loved the first Romancelandia book and am always up for a good friendship romance.
Innocent in Death & Eternity in Death by JD Robb (romantic suspense)
-- Numbers 24 and 24.5...moving along!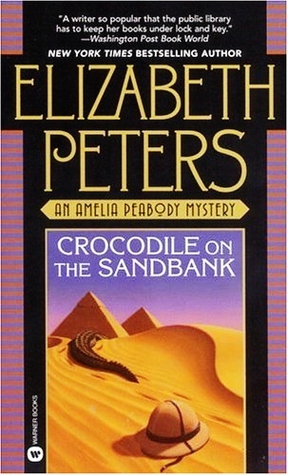 Crocodile on the Sandbank by Elizabeth Peters (historical fiction) --
I have been wanting to the Amelia Peabody series for ages so I took advantage of another Audible sale to add it to my collection.
~RECEIVED FOR REVIEW~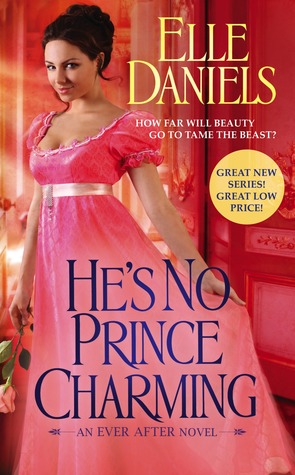 He's No Prince Charming by Elle Daniels (historical romance)
-- A debut with a romantic matchmaker and a brooding marquis. From Netgalley.
The Viscount's Christmas Temptation by Erica Ridley (historical romance)
-- I am obsessed with holiday novellas so I had to take advantage of this prequel to the upcoming Dukes of War series. From Netgalley.
***********
WEEKLY RECAP
I READ...
The Hook Up by Kristen Callihan
-- Just wonderful! I fell in love with both Drew and Anna. Kristen Callihan has proved that she is an amazing writer regardless of genre.
Dark Skye by Kresley Cole --
Really loved this one! Thronos and Lanthe have been circling each other for many books and it was great to learn more about them. Definitely recommend reading the other IAD books first or you will be really confused. The ending was way too abrupt for my taste...I wanted more!
Born in Death by JD Robb --
Loved it! Eve had two cases to deal with and it was fun to see her ability to multitask. The murder creeped me out especially when things were revealed at the end. Plus baby time!!
Darling Beast
by Elizabeth Hoyt
-- Fabulously written heroine, swoon-worthy hero, and plenty of Hoyt's steamy romance. The only issue I had was the resolution of the mystery which happened awfully quick to my mind.
Blonde Date by Sarina Bowen
-- I loved Andy and wish that this had been a full-length story. Review coming soon.