A great feature hosted by Tynga's Reviews where bloggers get to feature the new books they received over the past week.
~BOUGHT~
Darling Beast (Maiden Lane #7) by Elizabeth Hoyt (historical romance)
One of my favorite HR writers. Her latest features a lord who is falsely accused of murder and an impoverished actress.
~BORROWED FROM THE LIBRARY~
Secrets of a Wedding Night (Secret Brides #1) by Valerie Bowman (historical romance)
I have enjoyed the first two in Bowman's Playful Brides series and want to read more of her work. This is her debut novel.
~RECEIVED FOR REVIEW~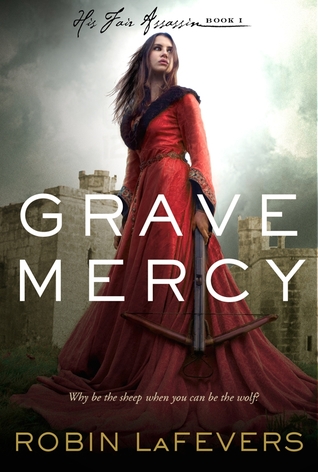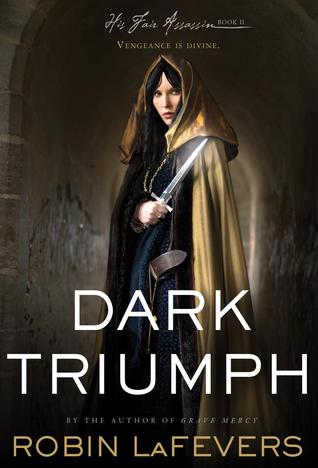 Grave Mercy (His Fair Assassin #1) and Dark Triumph (His Fair Assassin #2) by Robin LaFevers (YA historical fantasy)
I've been wanting to try this series with nun assassins so I had to take advantage when they were designated Read Now. Thanks to Netgalley and Houghton Mifflin!
The Eternity Key (Into the Dark #2) by Bree Despain (YA paranormal)
I really liked the first in this series inspired by the Hades/Persephone myth (
The Shadow Prince)
and am ready for more Haden and Daphne. Thanks to Netgalley and EgmontUSA!
***********
WEEKLY RECAP
I READ...
The Accidental Countess
by Valerie Bowman -- Cute historical with unrequited love and a second son determined to prove himself.
Haunted in Death
by JD Robb -- Novella where Eve, Roarke, and the gang deal with murder, ghosts, and karma.
Chained By Night
by Larissa Ione -- Even better than the first book....creative vampire world with a tormented heroine and a chief hero.
I REVIEWED...