Hosted by the ladies over at
The Broke and the Bookish
.
~Top Ten Books I'd Give to Readers Who Haven't Read Romance~
1. The Viscount Who Loved Me by Julia Quinn (historical romance)
Hilarious, heartfelt, and just so much fun!
2. The Countess Conspiracy by Courtney Milan (historical romance)
Really shows the depth that historical romance can have with a heroine you won't soon forget.
3. Nice Girls Don't Have Fangs by Molly Harper (paranormal romance)
A great introduction to paranormals with its relatable heroine and quirky sense of humor.
4. Slave to Sensation by Nalini Singh (paranormal romance)
The beginning of a thought-provoking series that deals with insanity, passion, and everything in between.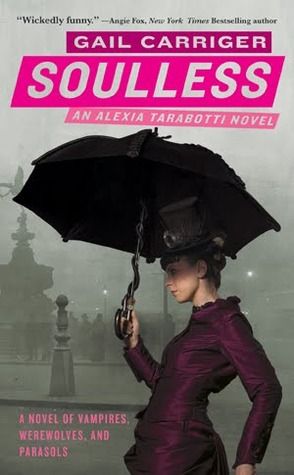 5. Soulless by Gail Carriger (steampunk romance)
Another quirky story with a kickass heroine and intriguing adventures.
6. Kiss of Steel by Bec McMaster (steampunk romance)
Dark, mysterious, and super sexy plus Blade is one hella of a hero.
7. Bet Me by Jennifer Crusie (contemporary romance)
Min is a fabulous heroine that any woman can relate to and her romance with Cal is super entertaining.
8. Match Me If You Can by Susan Elizabeth Phillips (contemporary romance)
The chemistry between the hero and heroine is unmatched plus the sports theme is a lot of fun.
9. Games of Command by Linnea Sinclair (science fiction romance)
A tortured hero, an intelligent heroine, and plenty of intrigue.
10. Outlander by Diana Gabaldon (time travel)
It isn't technically a romance, but has some of the best elements of the genre.