Hosted by the ladies over at
The Broke and the Bookish
.
~Top Ten Books I've Read So Far This Year~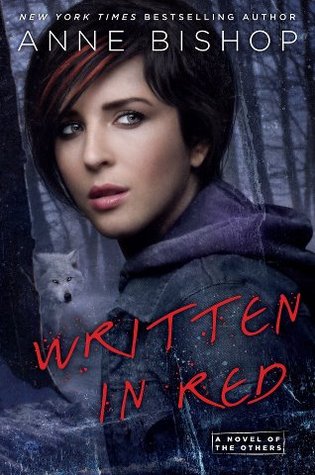 1. Written in Red by Anne Bishop (My Review)
The first in an urban fantasy series that takes place in an alternate world where humans are trying to live alongside dangerous supernaturals known as the Others. I loved the slow, but purposeful pace of this book and the way that Bishop revealed the finer points of this world. Meg Corbyn is not your typical UF heroine, but I loved her determination and grit.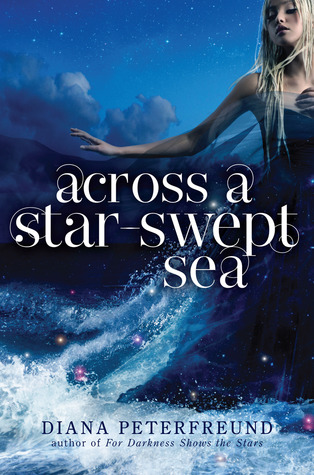 2. Across a Star-Swept Sea by Diana Peterfreund (My Review)
A sci-fi retelling of one of my all-time favorite classic (The Scarlet Pimpernel). I love the fact that the Wild Poppy is a teenager who uses her spoiled rich girl facade to hide her true identity. The moral aspect is interesting and the romance is tons of fun.
3. My Dearest Enemy by Connie Brockway (My Review)
A book that was on my TBR shelf for years. I finally picked it up and then promptly smacked myself for not reading it sooner. This light-hearted, but still thought-provoking historical romance has two amazing characters, a steamy romance, and intriguing social commentary.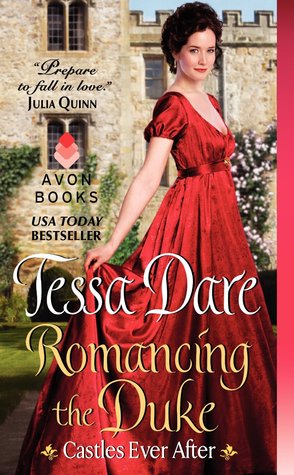 4. Romancing the Duke by Tessa Dare (My Review)
Tessa Dare is one of my current favorites when it comes to historical romance. I absolutely adored her Spindle Cove series and didn't think she could top it, but the first book in her new Castles Ever After almost did that very thing. I love the Beauty and the Beast theme and the refreshing heroine the most.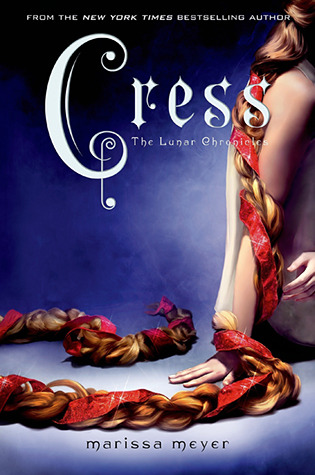 5. Cress by Marissa Meyer (My Review)
The Lunar Chronicles books are just so unique and entertaining with the mix of sci-fi and fairy tales. Meyer's approach to Rapunzel is a ton of fun and, while the romance wasn't the most developed, I really liked the main couple. The overall plot is really picking up the pace in this one with everything setting up for
a big conclusion.
6. Three Weeks With Lady X by Eloisa James (My Review)
I adore Eloisa James and am so excited that she has returned to the world of Desperate Duchesses. She continues her pattern of providing readers with unusual characters, intelligent banter, and plenty of steam.
India is definitely one of my favorite heroines of 2014.
7. When the Duke Was Wicked by Lorraine Heath (My Review)
Like Eloisa James, Lorraine Heath has returned to the world of one of my favorite series...in this case, the St. James orphans. One thing that made this book stand out to me was the fact that it showed how to have a widowed character fall in love again without resorting to making the deceased spouse evil or unworthy of love in their own right.
8. Love Hacked by Penny Reid (My Review)
I'm not the biggest fan of contemporary romance, but Penny Reid just hits all the right notes for me. The comedy is irreverent and dorky which I love, the heroine of this book is so easy to relate to, and the hero is just smoking. Plus the twist on the older woman, younger man romance is a lot of fun!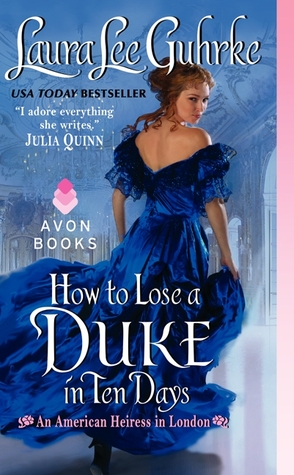 9. How To Lose a Duke in Ten Days by Laura Lee Guhrke (My Review)
I wasn't the biggest fan of the first book in this series, but, thankfully, LLG returned to form with this intriguing and well-developed look at a most unique marriage. Both of the main characters stood out to me (in the best sense) and their romance was intelligent and just the right amount of spice.
10. Shield of Winter by Nalini Singh
I'm cheating with this one since I'm only halfway through it, but I can tell it is already going to be a favorite. Ms Singh continues to impress me with her creativity and ability to keep a series fresh and interesting. It takes some commitment to read the Psy-Changeling series, but, if you are a fan of paranormal romance, you can't go wrong with it.
Honorable Mentions:
Snow-Kissed by Laura Florand, The Last Olympian by Rick Riordan, Portrait in Death by JD Robb